Nokia Set to Launch 4G Mobile Internet on The Moon in 2023
The Nokia Group has concluded plans to launch 4G Mobile internet later in the year
The "Network on the Moon" mission is meant to find ice on the moon whose water can be converted
An antenna-equipped base station will power the network kept in a Nova-C luna lander created by a US space company
The telecommunication giant Nokia is prepping to launch a 4G mobile internet on the moon this year, hoping to improve lunar discoveries and make way for human presence on the planet.
The telecom group plans to launch the network via Elon Musk-owned SpaceX rocket over the coming months, according to Nokia's principal engineer, Ruiz De Temino.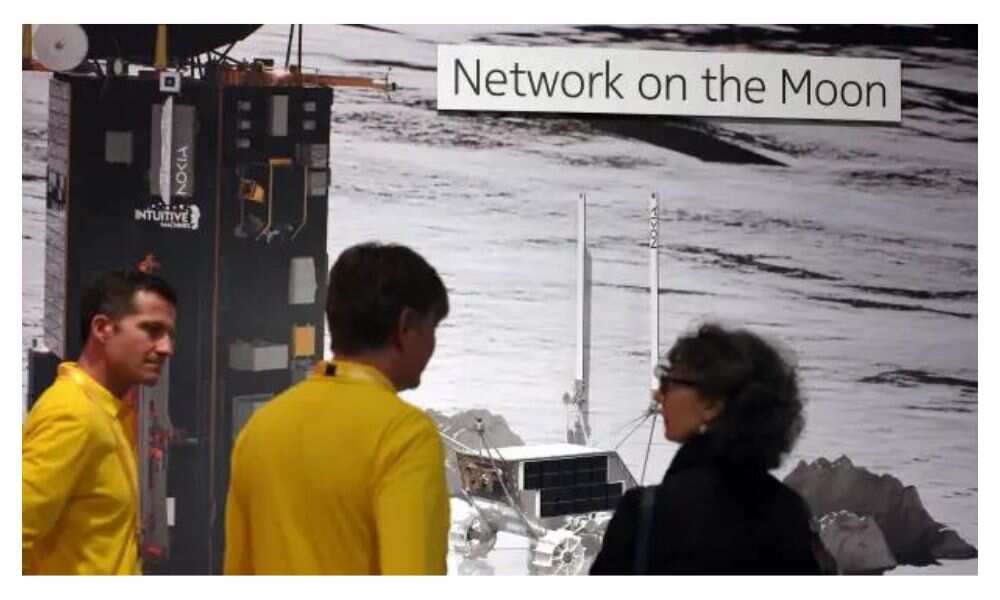 Technology built to withstand extreme weather conditions
Tenimo disclosed this at this month's Mobile World Congress show in Barcelona.
PAY ATTENTION: Follow us on Instagram - get the most important news directly in your favourite app!
According to CNBC, the network will be powered by an antenna-equipped base station kept in a Nova-C luna lander created by US space company Intuitive Machines, including an accompanying solar-enabled rover.
The report said an LTE connection would be designated between the lander and the rover.
The 4G infrastructure will land on the Shackleton crater along the moon's southern limb.
Nokia stated that the technology is made to withstand extreme conditions in space.
The 4G network will be used within NASA's Artemis 1 mission to send the first human astronauts to walk on the moon's surface since the early 1970s.
Nokia said the aim is to show that terrestrial networks can meet the communications requirements for future missions.
It also added that its network would let astronauts communicate with each other with mission control, remotely control the rover, and stream real-time video and data back to Earth.
Mission find ice on the moon
The lander will launch via a SpaceX rocket, Temino explains, saying that the rocket won't take the lander to the moon's surface.
Nokia said earlier that its Luna network would provide essential communication capabilities for varying data transmission applications, vital command control functions, remote control luna rovers, real-time navigation, and streaming high-definition video.
Nokia hopes to find ice on the moon as much of the moon's surface is mainly dry, but recent missions to the moon have yielded discoveries of remnants of ice trapped in craters around the poles.
Nokia releases an easy-to-repair smartphone, comes with tools, a repair manual, and parts
Legit.ng earlier reported that the latest smartphone from Nokia is a phone that users can repair themselves.
The new Nokia G22 is a typical smartphone with a 6.5-inch screen and a 50-megapixel primary camera.
But it is the phone's parts that make it unique. The phone includes a reusable plastic back that can be removed quickly to swap broken parts.
Source: Legit.ng