"I Had N3 Million for 24 Hours, Then Lost Everything Following Day," 19-Year-Old Crypto Trader Shares Story
A 19-Year-Old Nigerian has shared how he became a millionaire by investing in cryptocurrency
However, he said his newfound wealth only lasted for 24 hours and he lost everything when the coin crashed
His story bears resemblance to another crypto billionaire who lost every he had in five minutes
Success Ozioma, a cryptocurrency investor has shared his story about how life taught him a hard lesson after he lost his crypto investment in a matter of hours.
The 19-year-old said in October 2022, he decided to invest N1 million in a coin that promised a very mouth-watering return on investment.
The money was raised with the help of his brothers, family, and friends.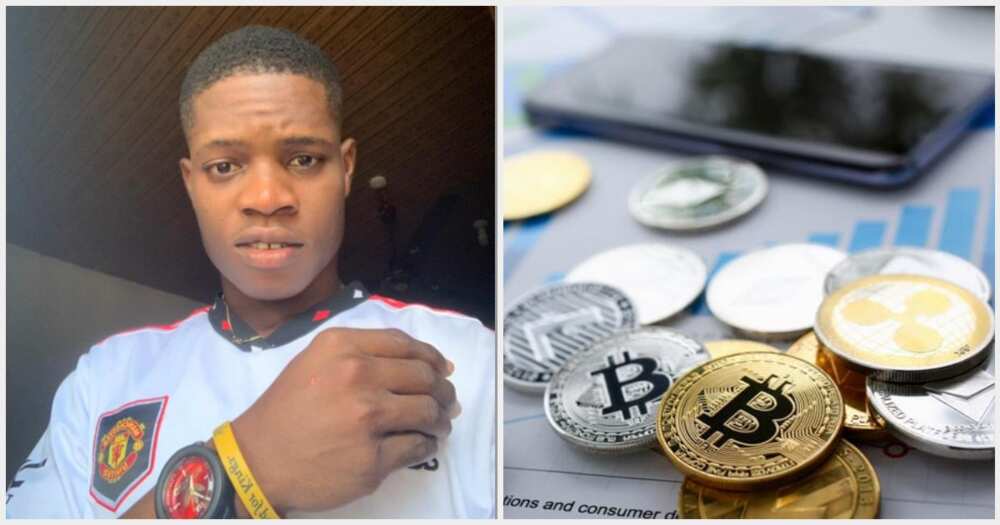 In a chat with Tech Economy, Ozioma said in hours his investment increased in value to N3 million, but what happened next taught him a life lesson.
Ozioma said:
"I have bought several coins, but the one that shocked me with its ROI was the one I bought in October 2022. In a few days, the coin yielded amazing returns."
"I was over the moon; unfortunately, it was shocking how I lost everything the following day.
He is now calling on Nigerians to first understand the basic technology and the people behind it before buying a coin.
Ozioma further advised:
"After identifying the coin to buy, you go ahead and purchase it. Added to that is the fact that you must start monitoring your investments. It's critical to keep track of your investments and keep an eye on how they're performing".
I was halfway to becoming a billionaire
In another report, Legit.ng revealed a cryptocurrency investor also shared his experience of how he became poor again in less than 5 minutes of becoming very rich.
Using a popular social media website, the anonymous Reddit user claimed he made $1.3 million (N532.97 billion) after investing in SQUID, the digital currency inspired by the Netflix series Squid Game.
But after seeing its value rise to over 2 million dollars in a flash the coin's value dropped to $0 in a few minutes.
Source: Legit.ng