No More N770/$: Nigeria Customs Announces New Exchange Rate for Importers to Clear Goods at Port
Nigeria customs have adjusted the foreign exchange rate for clearing imported goods at Nigerian ports
The new rates are intended to reflect the depreciation of the Naira against the dollar across the foreign exchange markets.
With the new rate, the cost of imported goods will increase further in the coming days
Dave Ibemere has over a decade of experience covering business and the economy.
The Nigeria Customs Service (NCS) has unveiled a new exchange rate for cargo clearing at the port.
According to Customs' official website information, the exchange rate to clear goods has now increased by N12.29 to N783.174/$ as of November 10, 2023, from the previous rate of N770.88/$.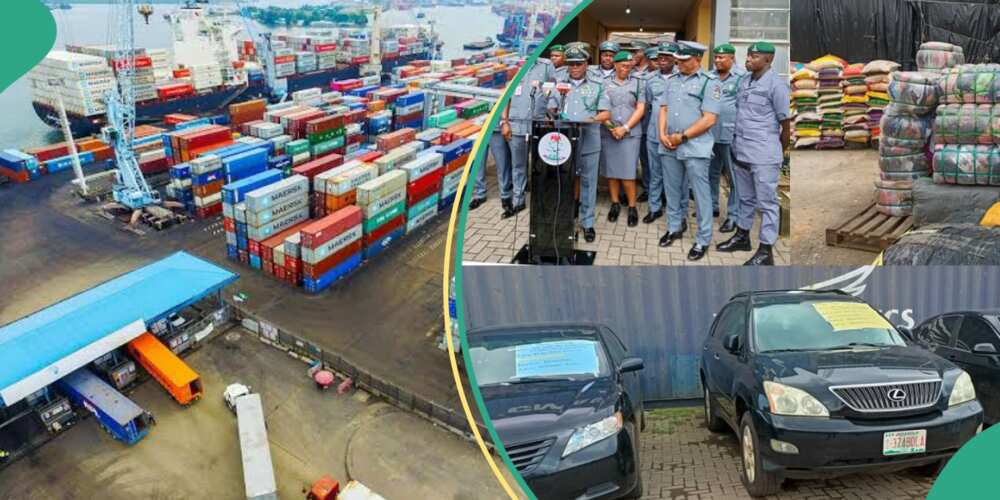 BusinessDay reports that this is the second exchange rate adjustment the port industry has witnessed in five months.
The changes align with the Central Bank of Nigeria's floating foreign exchange rate regime.
Impact of the new exchange rate
With the adjustment in the exchange rate, importers bringing goods through the nation's seaports will now be paying more as import duty tariffs.
Items such as used vehicles and electronics, among several others, are set to increase in value in the coming weeks.
A few months back, the CBN instructed all Ministries, Departments and Agencies of Government (MDAs), including the Customs, to implement the floating naira policy.
Naira to dollar
Since the CBN decided to implement the new exchange rate, the value of the Naira has depreciated significantly.
FMDQ reports that on Thursday, November 9, 20,23, the value of the Naira at the official market dropped to the lowest level in history against the US dollar.
One Naira was sold at N996.75 in the Nigerian Autonomous Foreign Exchange Market to N996.75 a dollar.
At the black market, the Naira to dollar exchanges at N1,120/$, while in the P2P window, traders quote an exchange rate of N1,079.2/$.
FG releases new details as value of Tokunbo cars in Nigeria falls by 47% in 2022
In an earlier report by Legit.ng, the National Bureau of Statistics (NBS) said the value of used vehicles dropped by 47% in 2022, to N335.05 billion from N617.48 billion in 2021.
The NBS data revealed that used cars with diesel or semi-diesel engines cost around N72.32 billion to import in Q1 of 2022, N96.76 billion in Q2, about N90.77 billion in Q3 and N65.19 billion in Q4 of 2022, computing about N325.05 billion.
Source: Legit.ng