Finally, Police Arrest Bamise Ajetumobi in Cote d'Ivoire Over N11.75 Billion Ponzi Scheme
Bamise Ajetumobi, CEO of Imagine Global, has been arrested and prosecuted by the Nigeria Police
He was nabbed in Cote d'Ivoire while trying to board a flight to the United Kingdom
The founder of Imagine Global allegedly conned investors of over N11 billion over five years
PAY ATTENTION: Сheck out news that is picked exactly for YOU ➡️ click on "Recommended for you" and enjoy!
Finally, the Nigeria Police has arrested and arraigned Bamise Samson Ajetunmobi, CEO of defunct Imagine Global Holding Company Limited and Imagine Solutions, who allegedly duped many Nigerians in 2021.
Police say Bamise was nabbed in Cote D'Ivoire while trying to flee to the UK.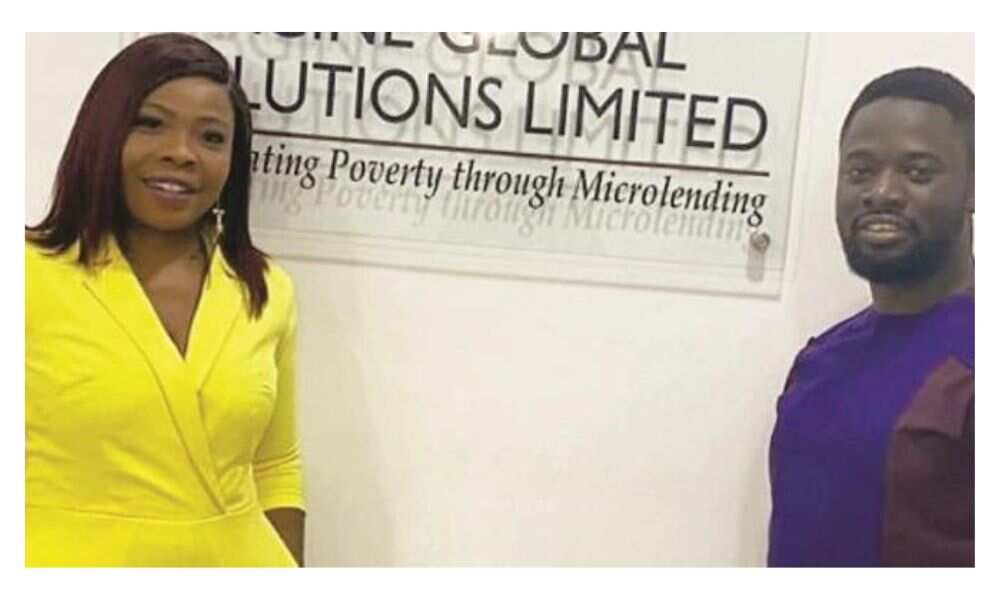 27 investors drag Bamise to court
Bamise and his wife, Elizabeth, had scammed investors and defrauded them of billions of naira, with N11.75 billion as the outstanding investment and return on investment accruing to them.
According to reports. about 27 aggrieved investors scammed by the couple filed the suit against Imagine Global Holding Company Limited and Imagine Solutions.
Bamise was arraigned before a Lagos High Court in Ikoyi on Thursday, March 16, 2023.
The judge told counsel in the suit that the case file had been sent to the appeal section for compilation.
The case was adjourned till May 15, 2023.
Investment company gone sour
Ajetumobi, a former banker, founded Imagine Global in 2016 with a pool of funds from his ex-coworkers and friends. He began lending the money to traders looking for soft and unsecured loans.
He promised his investors a 10% monthly ROI, with managers of commercial banks rushing the couple to get them to save with them.
The bankers allegedly convinced their clients to invest in Imagine Global.
He allegedly resigned from his job at the bank to take on the business full-time.
He officially started operations in 2017, hoping to become a significant lender by offering microloans to the unbanked, small and medium-sized firms and low-income earners in Africa.
Imagine Global allegedly disbursed loans ranging from N10,000 to N100,000 on a 30-40 day loan cycle and requested a minimum investment of N100 million with an interest rate of 6% to 30% or based on negotiations.
Faulty business plan
Bamise premised his business model on four key metrics of using his microlending subsidiary, TFS Finance, to target FMCG traders, conduct due diligence and disburse loans of over N10,000 to N100,000 over a 30 to 40-day cycle.
Repayments start the first day after the loan is issued via a daily repayment plan.
Imagine Global allegedly amassed 90,000 investors over five years, with the loan portfolio ballooning from N5 million to N11 billion within this period.
The company crashed in August 2021 when it failed to meet investors' financial obligations.
By October 1, 2021, Imagine Global cut its interest rate to 7%, promising to right the wrongs.
The couple fled by the end of November amid investors' cry for refunds.
Like Chinmark, investors cry out as another business owned by Ovaioza fails to pay
Legit.ng reported that the CEO Ovaioza Farm Produce Storage Business (OFPSB), is being called out on social media by myriads of people who say they invested millions into her buying and selling business but have been scammed by the businesswoman.
Social media is awash with the news of Ovaioza, the Chief Executive Officer of OFPSB of her, scamming investors and sending fake alerts to them.
Some who spoke with Legit.ng say she picks up a fight with them immediately and dares them to do their worst.
Source: Legit.ng