Usain Bolt Loses $12 Million to Investment Fraud, Jamaican Government Launches Investigation
Former 100m and 200m world champion, Usain Bolt says millions have vanished from his account
The world record holder lost the money in his investment account on January 7, 2023
Bolt's lawyers say the athlete's account now reflects just $12,000 balance, saying investigation is ongoing
The world's fattest man, Usain Bolt is reportedly missing millions of dollars after funds disappeared from his investment accounts.
Bolt's manager, Nugent Walker claimed the Jamaican Financial Investigations Division and Financial Services Commission has commenced an investigation.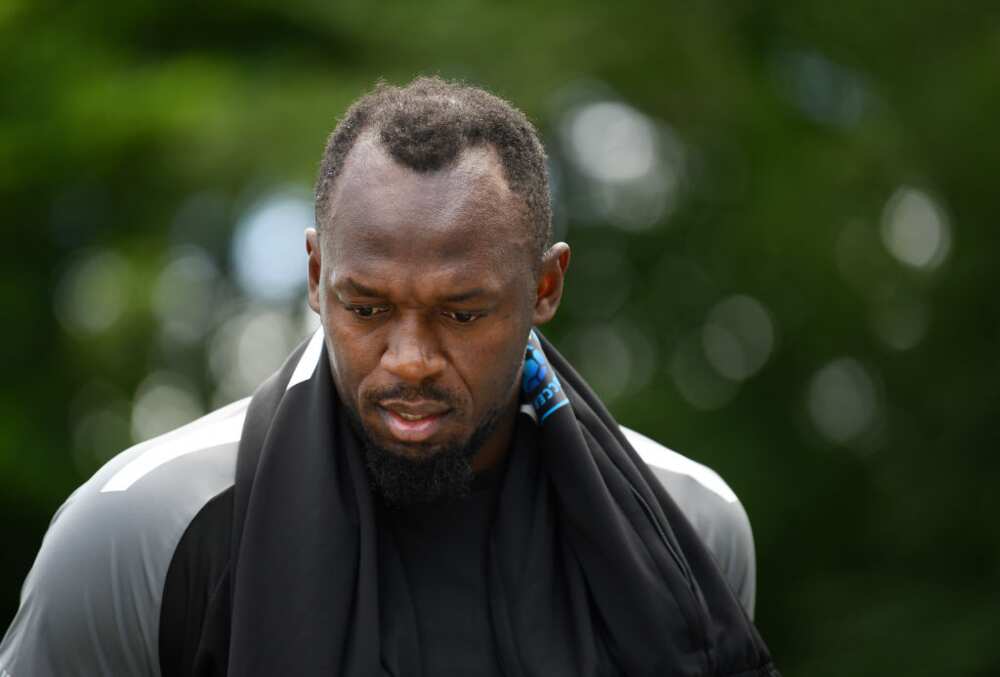 $12 million account now reduced to $12,000
The world record holder of 100m and 200m was alerted to the development when he saw discrepancies and suspicious movement on his accounts on January 11, 2023.
Walker stated that all the relevant steps have been taken, saying that Bolt has been investing with the company in the last 10 years.
The retired athlete's lawyer confirmed on Wednesday, January 18, 2023, that more than $12.7 million, about N5,448 billion, is missing from his account, according to a report by Associated Press.
According to reports, Bolt's account which once had $12.8 million now reflects a balance of $12,000
Bolt's lawyers said:
"If this is correct, and we are hoping it is not, then a serious act of fraud larceny or a combination of both has been committed against our client."
The lawyers have threatened civil and criminal action if the money is not recovered within 10 days.
They threaten civil and criminal action if the money is not returned within 10 days.
Other accounts also missing millions
The investment firm said it discovered the fraud earlier this month and that several of its clients may be missing millions of dollars also.
Jamaica's Finance Minister, Nigel Clarke called the development alarming but stated that it was not unusual.
The 36-year-old Bolt has been retired for the past seven years but remains active with appearances at Unicef charity football match Soccer Aid.
Bolt earned $33 million in 2016 alone through prize money, appearances, and sponsorship deals after signing the largest-ever deal in track and field with sports kit markers, Puma.
He was ranked the 45th richest athlete in the world in 2018 by Forbes with $31 million in earnings in 12 months of his last competitive years.
Nigerians drag Zenith Bank after N4 million vanished from lady's account
Recall that Legit.ng reported that Nigerians have taken Zenith Bank to the cleaners after a former staff of the bank said over N4 million was moved from her account to another account without authorisation.
A Twitter user with the username, @a_ma_ka narrated how over four N4 million was moved within two minutes.
According to her, on January 9, 2023, around 8. 43 pm she got a debit alert of N3.7 million to an Access Bank account, and within a minute she received another alert of N222, 900 to the same Access Bank account. Then there was another debit alert of N102,000 to a UBA account, all in the space of five minutes.
Source: Legit.ng