Aquafina Inspires and Empowers Wisdom Nsima As a True 'Padi of Life'
Nigeria's leading premium bottled water, Aquafina, has recognized and rewarded Wisdom Nsima, fondly called Dr. H2O. The talented youngster rose to fame following a viral video showcasing his articulate and captivating promotion of Aquafina bottled water to commuters at a bus garage.
Aquafina surprised the youngster by rewarding him with a full business setup worth tens of millions of Naira in the city of Onitsha, Anambra, where he resides.
The heartfelt gesture is a true reflection of Aquafina's commitment to continue to inspire, empower and refresh Nigerians across every city in the country.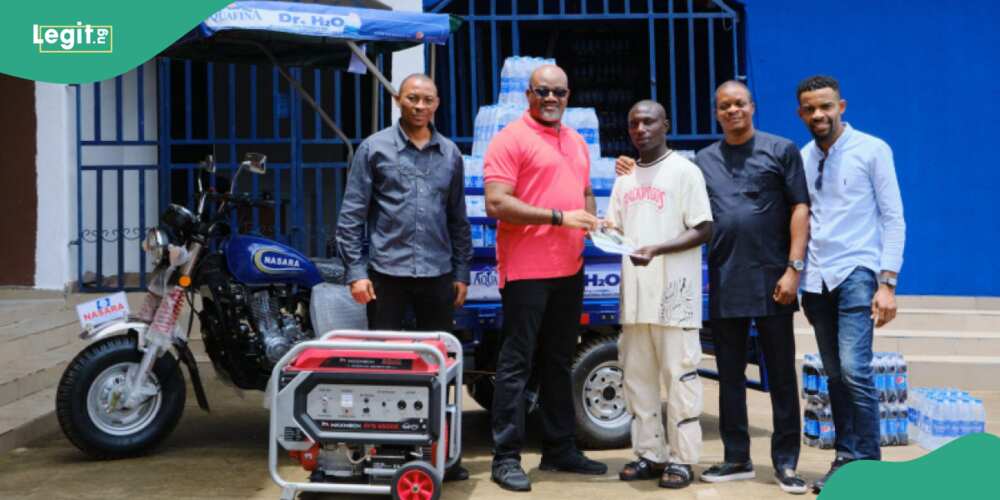 This marked a significant turnaround for Wisdom, whose story has become a source of inspiration for many across the country and a symbol of hope to keep thriving and putting in the best in their individual lives.
The Aquafina team, comprising key members of its business, were in Onitsha to hand over the fully set up business, which includes a fully stocked store with thousands of cases of its products, a generator, a deep freezer, a tricycle truck, cash reward amongst other things.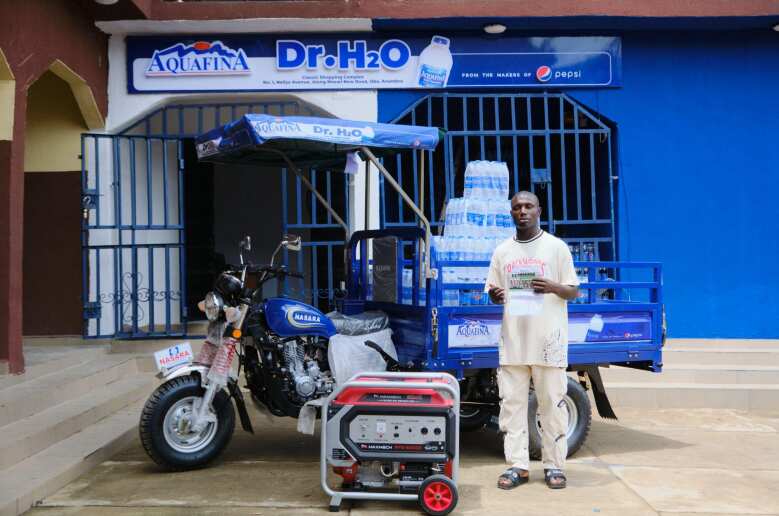 The AGM, Seven-Up Bottling Company Enugu, Isaac Iku, expressed that Nigeria is a great nation with great talents across every city.
He said;
Wisdom Nsima's bravery in promoting the Aquafina brand by taking ownership and confidently marketing the brand to consumers and commuters in such an fluent and confident manner left a lasting impression in the hearts of Nigerians. We are committed to supporting him in achieving his dreams to become an entrepreneur. As a gesture of our commitment, we have set up this business for him to keep him soaring as we see his work, creativity and potential grow.
We are that brand that would continue to inspire, empower and refresh Nigerians and we just want to commend Wisdom for his intelligence and dedication to his legitimate hustle. We are excited to collaborate with him to create a brighter future and be a true 'Padi of Life''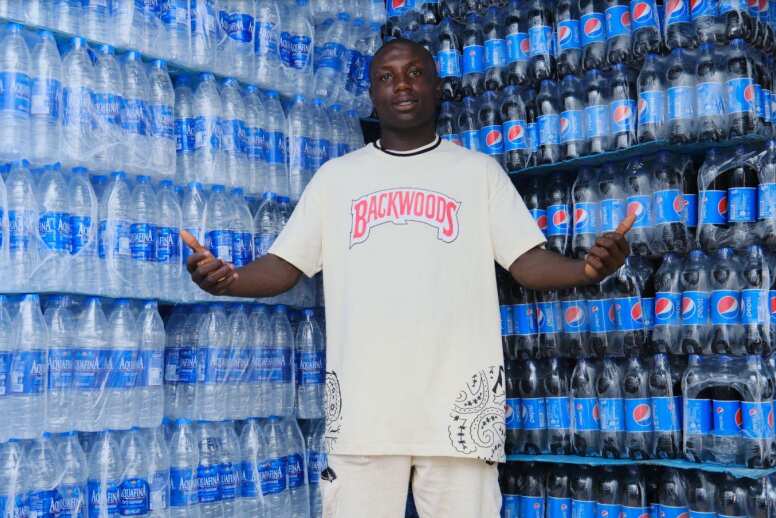 Wisdom couldn't hold back his tears of joy and excitement, expressing gratitude to Aquafina as he never believed one day his story would turn around and take him off the streets of Onitsha, Anambra, for the better.
He said:
This is an unexpected turnaround from one day of hawking water. Thank you Aquafinafor your support in making my dream a reality; taking me from a street hawker to a business owner overnight is truly a big one for me and I will always be grateful.
Aquafina is excited to collaborate with Wisdom on his promising journey–supporting his business to keep him on this legitimate path he has crafted for himself.
Source: Legit.ng