Like UK, Canada, China Simplifies Visa Application Process For Nigerians, Others
China has eased visa applications to encourage foreign travellers
With this, applicants will spend less time filling out the information needed for the process
Beijing said the new application forms will greatly shorten the time and ease the application process
On Wednesday, September 12, 2023, China announced that it had streamlined the visa application procedure to attract more foreign tourists.
According to the Ministry of Foreign Affairs, candidates are now required to only list their recent travel history -- not five-year period as expected in the past.
In addition, the educational background requires only the highest degree of study.
The ministry said candidates could anticipate a more streamlined visa application procedure and would spend significantly less time filling out the documents.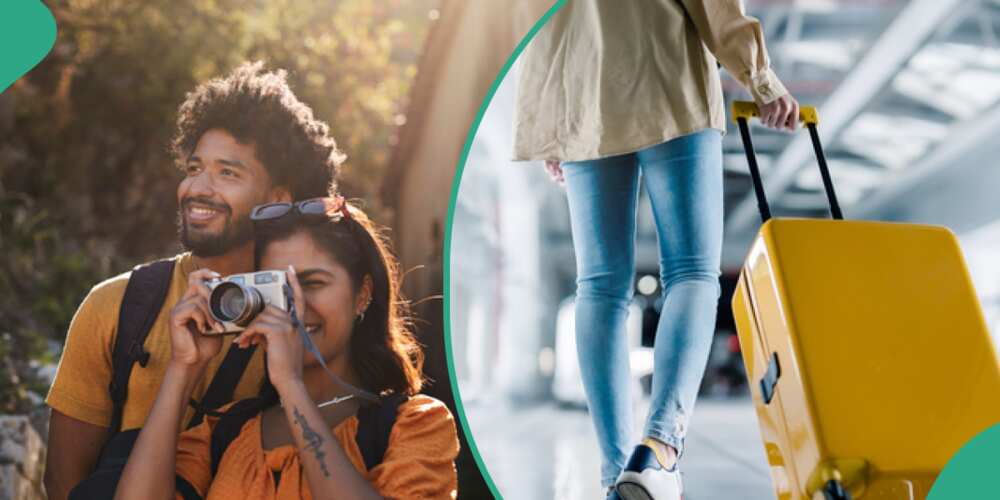 Development to ease the application process.
The statement stated that the ministry would facilitate interpersonal contacts between China and other nations to promote the country's high-quality development.
Foreign Ministry spokesperson Mao Ning reaffirmed during a briefing in Beijing that the new application forms would greatly shorten the time and ease the application process.
Before now, many people desiring to visit China have found it difficult due to the protracted visa application process.
International travel to and from the nation remains significantly below pre-COVID-19 levels despite domestic tourism recovering above those levels.
China's cross-border travel would not return to pre-pandemic levels until the end of 2024, according to World Travel & Tourism Council Chief Executive Officer Julia Simpson.
Simpson told Bloomberg News:
"For foreign visitors wanting to get a visa to China, what we would say to the Chinese government is they've already simplified it, but keep making it simpler, simpler, simpler."
The country earlier announced it has started issuing a range of visas to foreigners to ease travel restrictions introduced during COVID-19 outbreak.
In another report, the United Kingdom (UK) announced that Nigerians and other citizens, except British and Irish nationals, wishing to enter the country must apply for Electronic Travel Authorisation (ETA).
UK Govt Releases List of Over 2000 Companies Approved to Sponsor Work Visas as Job Scams Hit Nigerians Hard
Legit.ng had reported that the UK government sent a note of warning to job seekers, especially immigrants looking to relocate to the country.
In a message shared on its website, the UK government provided seven signs job seekers should be on the lookout for to avoid turning a potential dream job into an instant nightmare.
The warning comes amid a recent report detailing how many Nigerians and other countries' nationals were left destitute after paying agents huge amounts of money to travel to the UK on skilled workers' visas only to find out they had no jobs.
Source: Legit.ng