Egypt's Educational Visa for International Students Gives Right of Residency to Nigerians, Others
Egypt unveiled a fresh initiative to boost its appeal as a destination for overseas students
The initiative is designed to help Arab and African students gain admission into schools in the country
The educational visa gives students the right of residency throughout their stay
Egypt has unveiled the Egyptian Initiative for Scholarships and Educational Tourism (EGYAID), which aims to enhance its appeal as a destination for overseas students.
The 'Study in Egypt' project is funded by Egypt's National Strategy for Higher Education 2030, focusing on Arab and African students.
The Minister of Higher Education and Scientific Research, Ayman Ashour, said this at the inaugural event on August 28, 2023.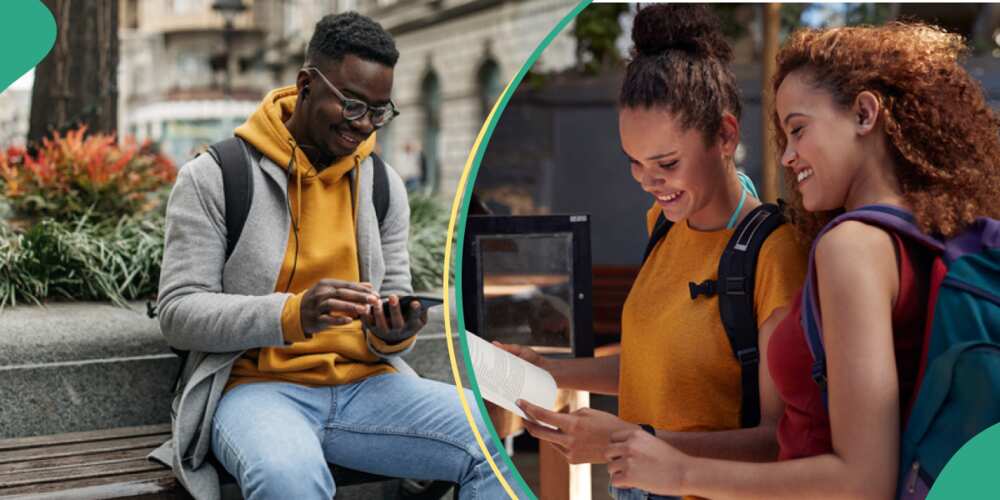 In order to include innovation and creativity in the educational process, the minister claims that the ministry is setting up the proper environment for international students.
Benefits of EGYAID
He emphasised that one of the foundational elements of EGYAID is the new educational visa for international students, which grants them all the rights of residency throughout their stay, including access to health care and other social assistance.
The approach for the EGYAID programme, according to the minister, involves other government ministries that have joined to provide extra incentives and support for travelling students. Some of these include:
A reduction of 50% off domestic travel and communication costs
Students visiting archaeological sites receive a 50% discount
50% off concerts and other cultural events
Student and family fares on EgyptAir are discounted by 25%
Egypt has several characteristics that might turn it into a hotspot for educational tourism, according to Magdi Tawfik Abdelhamid, research professor of plant physiology at Cairo's National Research Centre.
He said, English is the language of teaching in scientific, medical, and allied medical colleges as well as in many other fields. He said this is in addition to the low cost of living for students in Egypt compared to Western countries and competitive tuition costs compared to the rest of the globe. He noted that the new project will assist Egypt in increasing its market share in international educational tourism.
Legit.ng had reported that Egypt led the list of countries with the biggest foreign direct investment. According to the report, Egypt saw FDI double by more than $11 billion due to increased cross-border merger and acquisition sales.
In another report showing the 10 largest economies, Egypt ranked second after Nigeria with a GDP of $477 billion GDP.
List of jobs Nigerians can apply for to get work visa in UK
Meanwhile, the United Kingdom released a list of occupations for which qualified Nigerians looking to relocate can apply for skilled worker visas, Legit.ng reported.
The list from the UK government's website showed 38 occupations were currently being accepted.
UK skilled worker visa is a work visa that enables international workers with the necessary skills to work in the UK for licensed employers.
Source: Legit.ng