Work Resumes: Deputy Governors Assigned Responsibilities by CBN, to Fix Naira, Forex, Others
The CBN governor has assigned the deputy governors of the CBN various roles
This follows earlier confirmation by the Nigerian Senate on Tuesday, September 26have
The new CBN governor commits to reducing aggressive development finance, among others
The four deputy governors appointed by the Central Bank of Nigeria (CBN) have been given authority and assigned responsibilities after being confirmed by the Senate.
Legit.ng had reported that Olayemi Michael Cardoso was at the Senate on Tuesday, September 26, for screening as the Governor of the Central Bank of Nigeria (CBN).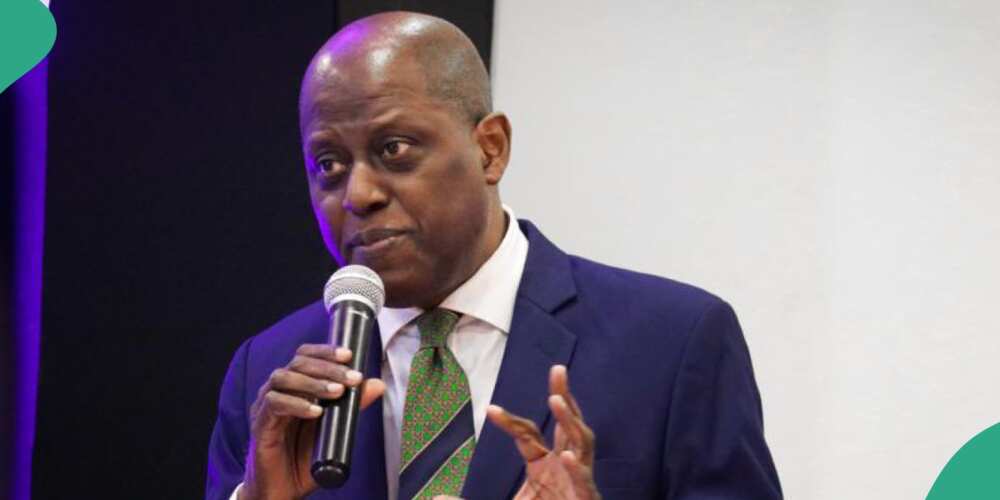 According to BusinessDay report, Bala Bello will be in charge of corporate services, and Mohammed Sani will be in charge of economic strategy.
Emem Usoro is now the deputy governor in charge of operations, and Philip Ikeazor is in charge of financial system stability (FSS).
Work resumes
The crew returned to work at the Bank on Friday after being successfully screened on Tuesday alongside their principal, Olayemi Cardoso.
The incoming CBN governor committed to reducing aggressive development finance, upholding a culture of openness, compliance, and cooperation, and implementing a zero-tolerance policy for CBN Act violations.
As part of strategies to combat the current naira slump, which has become a significant burden for the economy, Cardoso declared that his top objective would be to figure out how to aggressively offset hefty FX debts.
Area of focus for new CBN governor
Recall that the Centre for the Promotion of Private Enterprise (CPPE) outlined a 10-point agenda for the new management team of the Central Bank of Nigeria (CBN).
In a statement made available to Legit.ng and signed by the managing director and CEO of CPPE, Muda Yusuf, emphasis was placed on addressing the challenges in Nigeria's financial system.
The CPPE listed 10 points on its agenda, including regaining confidence in the foreign exchange market, deepening the financial system, ensuring financial system efficiency and capital requirements for banks, finding ways to finance the fiscal deficit, and completely abandoning the contentious naira redesign policy.
Additional factors include the length and cost of funds in the banking system, the reduction of risk concentration in the banking industry, the start of stakeholder involvement, and corporate governance.
Currency outside banks rises to N2.2tn in Nigeria as Cardoso plans to end old CBN policies
Data from the Central Bank of Nigeria (CBN) shows that currency outside banks increased monthly by N90 billion to N2.29 trillion in August 2023 from N2.2 trillion recorded in July, Legit.ng reported.
Money outside banks had risen steadily since March this year when the Supreme Court halted the implementation of CBN's demonetization policy.
The naira redesign policy of the CBN saw the withdrawal of N1.81 trillion from Currency outside the banks and crashed money in circulation to N1.4 trillion in January 2023.
Source: Legit.ng