Martin Lawrence net worth, age, height, wife, death rumors
Have you watched Big Momma's House? Then you will understand why Martin Lawrence net worth is so impressive. It is difficult to forget his sincere smile; furthermore, it is impossible not to laugh watching his movies, but what hides behind this smile? Read on to know more about one of the best comedians in Hollywood.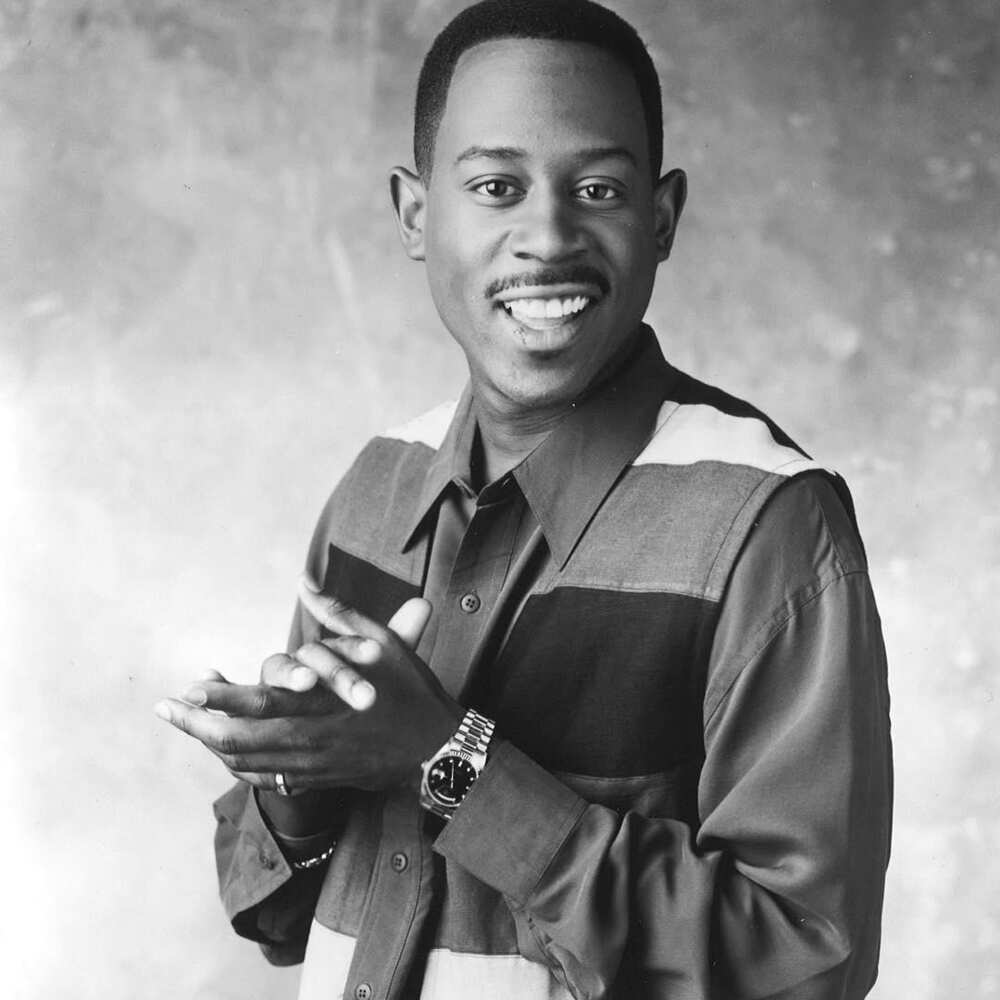 He is an American actor, comedian, director and screenwriter of German descent, a multifold nominee for the MTV channel awards, who received the highest acclaim for his films of the 90s.
Martin Lawrence net worth, life and career
Martin Fitzgerald Lawrence was born on the 16th of April, 1965 in Frankfurt, West Germany. Martin Lawrence age is 53 and soon will turn 54.
The time of birth of the little boy coincided with the period when his father, John Lawrence, carried out the instructions of the American armed forces.
The boy received his name in honour of the civil rights movement leader, Martin Luther King, and the President of the United States of America, John Fitzgerald Kennedy as well. His parents are both of American origin. John Lawrence, the father, did military service in the US Army. Chlorine Bailey, the mother, was forced to work on three jobs just to put food on the table after divorce. The family was big, consisting of 6 children. The father deserted the family.
READ ALSO: Harrison Ford net worth, age, height, wife and children
The future star studied at the Thomas G. Pullen School of Art School of Creative and Performing Arts. Being a schoolchild, Martin was always in the spotlight. He managed not only to make people laugh but also to capture the attention of the audience completely. The guy really liked to make people laugh, which distracted them from everyday problems and troubles. Therefore, after graduating from university, he clearly knew that he would become an actor in a comedy genre.
The African-American star began his career in nightclubs in Washington. There, he trained his confidence and skills. In 1985, he was invited to a television series. The debut as an actor was in the film of the famous American director Spike Lee Do the Right Thing. Then was House Party, and in 1992, Martin decided to compete with Eddie Murphy in comedy skills, starring in the film Boomerang.
He became famous thanks to television shows, where Martin has shown himself as an excellent comic actor. In 1993, Martin began to run his own television show under the same name Martin.
His humour was sometimes coarse and not quite decent, so subtly debunked the falsity and uselessness of social stereotypes, that even strict censors looked through the prism of patience at witty and caustic jokes. Lawrence became one of the favourite comedians of America. The role of Marcus Barnett, a policeman from the movie Bad Boys by Michael Bay in 1995, perfectly revealed the acting talent of Martin Lawrence.
His filmography is quite long, so we decided to outline only 10 best Martin Lawrence movies:
Do the Right Thing (1989)
Bad Boys (1995)
Nothing to Lose (1997)
Life (1999)
Bad Boys II (2003)
Open Season (2006)
Blue Streak (1999)
Wild Hogs (2007)
House Party (1990)
National Security (2003)
Due to talented acting and fantastic sense of humour, Martin Lawrence net worth is estimated at $110 million.
Controversies
He has the fame of a wayward and scandalous actor, an attempt to carry weapons into the plane at the airport in Los Angeles, and the unpleasant confrontation with women. However, this does not prevent him from making a successful career and remaining the favourite actor of the multi-million audience.
Already playing in the famous TV series Martin, which was created specifically for him, Lawrence was accused of sexual harassment by Tisha Campbell, one of the actresses who played in the series. The HBO Studio had difficulty settling the conflict.
Also, probably you have heard rumours that Martin Lawrence died. That appeared to be just another internet death hoax.
Martin Lawrence wife
Is Martin Lawrence married? Who is Martin Lawrence married to? These are head queries on the internet. Unlike a brilliant career, the personal life of Martin Lawrence cannot be called very successful. At the age of 28, he married Patricia Southall, who at that time was awarded the title of Miss Virginia. The couple gave birth to a daughter, who was named Jasmin, but, unfortunately, the couple divorced.
The second time, the Hollywood actor was in a relationship with Shamicka Gibbs. They lived together for 15 years. After that, in July 2010, they decided to celebrate a wedding. However, 2 years after the marriage they decided to get divorced. The couple maintains friendly relations and together take care of their daughters, Amara Trinity and Iyanna Faith Lawrence.
Now he is dating Roberta Moradfar, who is an aesthetics nurse. They got engaged in March 2017. Martin presented her an M (heart) R engagement ring.
Martin Lawrence height is 170 centimetres or 5 feet 7 inches. This man is full of energy and good mood. He tries to dedicate as much time as possible to his family.
Martin Lawrence net worth is earned due to his talent, charming charisma and incredible sense of humour. Although you can find a lot of unconfirmed rumours about him, the actor tries to avoid all the gossip and lead a lifestyle that will not be written in the tabloids. He is a loving father who is again ready to become a husband.
READ ALSO: Webster's Emmanuel Lewis now: age, height, wife, kids, net worth, death rumors
Source: Legit.ng