China, US, Yemen Lead List of top 5 Destinations for Nigeria's Non-oil Exports
According to a CBN report, Yemen is the primary destination of non-oil exports in May 2023
The two major exporters during the period were Indorama Eleme Fertilizer and Chemical Ltd and Outspan Nigeria Ltd
Aggregate imports decreased by 6.3 per cent to US$3.98 billion in May 2023
A report has shown that Yemen tops Nigeria's primary destination of non-oil exports in May 2023. Others are the USA, India, Japan and China.
According to CBN's monthly economic report for May, receipts from the top 5 exporters of non-oil products were US$0.12 billion, compared with US$0.10 billion in April.
The data shows that aggregate imports decreased by 6.3 per cent to US$3.98 billion from US$4.25 billion in April.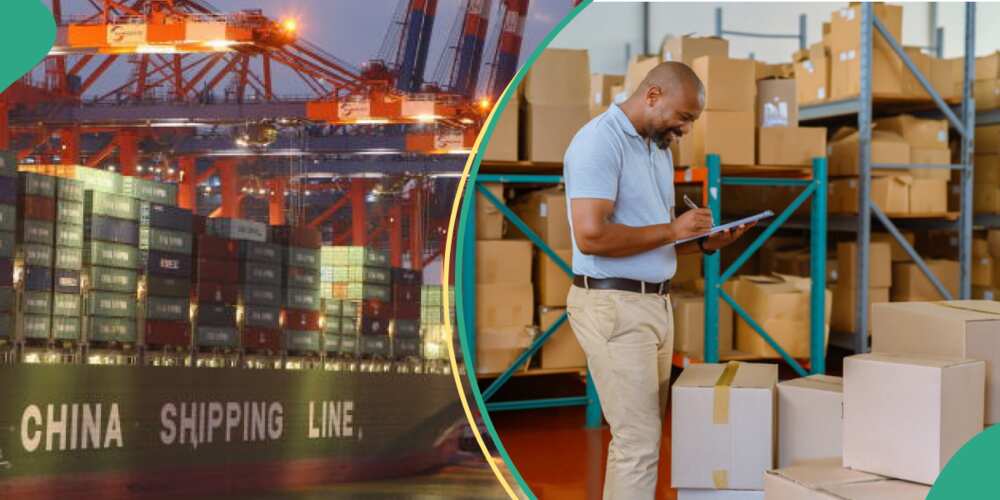 A disaggregation shows that the importation of petroleum products fell to US$1.19 billion from US$1.48 billion in April.
Similarly, non-oil imports declined by 2.0 per cent to US$2.57 billion from US$2.63 billion in the preceding month.
The top recipient of non-export commodities from Nigeria
According to analysis, the top two exporters of urea, fertilizer, and dairy products were Indorama Eleme Fertiliser and Chemical Ltd and Outspan Nigeria Ltd, with shares of 11.9 and 5.8 per cent, respectively.
With a 4.2 per cent share of the gold export market, Segilola Resources Operating Ltd. took third place.
Fourth place went to Metal Recycling Industries Ltd, with 4.1% of its revenue from the export of copper and aluminium ingots.
With a 3.7% share from the export of cashew nuts and cocoa beans, Starlink Global & Ideal Ltd. came in fifth place.
Top 5 countries for Nigeria's non-oil exports
According to the CBN's monthly economic report, non-oil export earnings climbed by 3.0 per cent to US$0.68 billion in May from US$0.66 billion in April.
Yemen, with a share of 17.9%, was the top destination for non-oil exports, according to analysis by direction of trade.
Exports to the United States came in second with 11.5%, followed by those to China (58.8%), India (7.5%), and Japan (7.0%).
Cashew nuts, which made up the largest portion of the principal exports with a share of 23.0%, were followed by urea (12.5%), cocoa beans (10%), and cocoa butter (0.0%).
Meanwhile, the National Bureau of Statistics (NBS) revealed that Nigeria recorded a total trade of N12.74 trillion in the second quarter of 2023.
Nigeria sold N21tn worth of crude oil in 2022, with US and India among the biggest customers
The National Bureau of Statistics (NBS) has revealed that Nigeria sold N21.09 trillion worth of crude oil in 2022, Legit.ng reported.
The sales recorded is a 46.41% increase compared to N14.41 trillion recorded in 2021.
NBS captured the sales in its fourth quarter foreign trade report obtained by Legit.ng from its website.
Source: Legit.ng