Battle of the brands: Rite Foods, NBC 'Lion Fight' Gets New Twist while Coca Cola Goes after Pop Cola in Kano
Rite Foods and Nigerian Bottling Company have been in court over the lion trademark for their energy drinks
The Nigerian-owned soft drink company accused NBC of robbing off its Fearless brand to promote Predator
While Rite Foods is seeking sole ownership, NBC is arguing that the request be rejected by the court
Beverage companies in Nigeria are currently locked in several legal battles over trademark usage for their brands.
Rites Foods makers of fearless energy drinks are accusing the Nigerian Bottling Company (NBC) of copying its lion image on its predator energy drinks.
Rite Foods argues that NBC's use of a lion image on its 'predator drink' infringed on its trademark for fearless since it has been in business since 2017 before NBC drink entered the market in 2020.
The Nigerian-owned beverage company also added that the Predator logo and brand shared a resemblance with Fearless drink, as it bears a lion face and is shaped similarly to Fearless.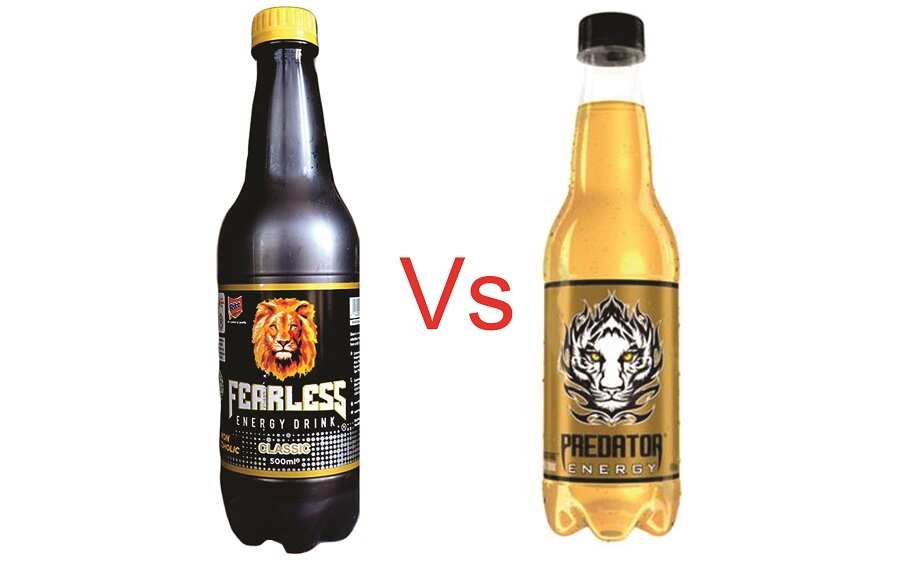 Rites Food then sought an ex-parte order restraining NBC from passing off its energy drink in a manner that will infringe on its brand.
However, on Tuesday, November 16, 2021, the Nigerian Bottling Company (NBC) asked the Federal High Court, Lagos division, to throw aside a contempt suit filed by Rites Food Company Ltd for claimed trademark infringement on its energy drinks 'Fearless.'
According to the News Agency of Nigeria, Justice Ambrose Allagoa of the Federal High Court, Lagos division, after listening to arguments and submissions from all counsel, adjourned the matter till December 1, for ruling on the application by NBC.
More legal manufacturers battles
In a similar event, the Coca-Cola company has dragged Mamuda Beverages Nigeria Limited, manufacturers of Pop-cola, to the Federal High Court, Kano over trademark infringement.
According to Dailytrust report, Coca-Cola is accusing Mamuda Beverages companies of using a 'RIBBON device' trademark that is near identical to its 'dynamic ribbon device' trademarks as well as depicting its Pop cola product in a script that mimics and causes the mark to be confusingly similar to the coca-cola trademark.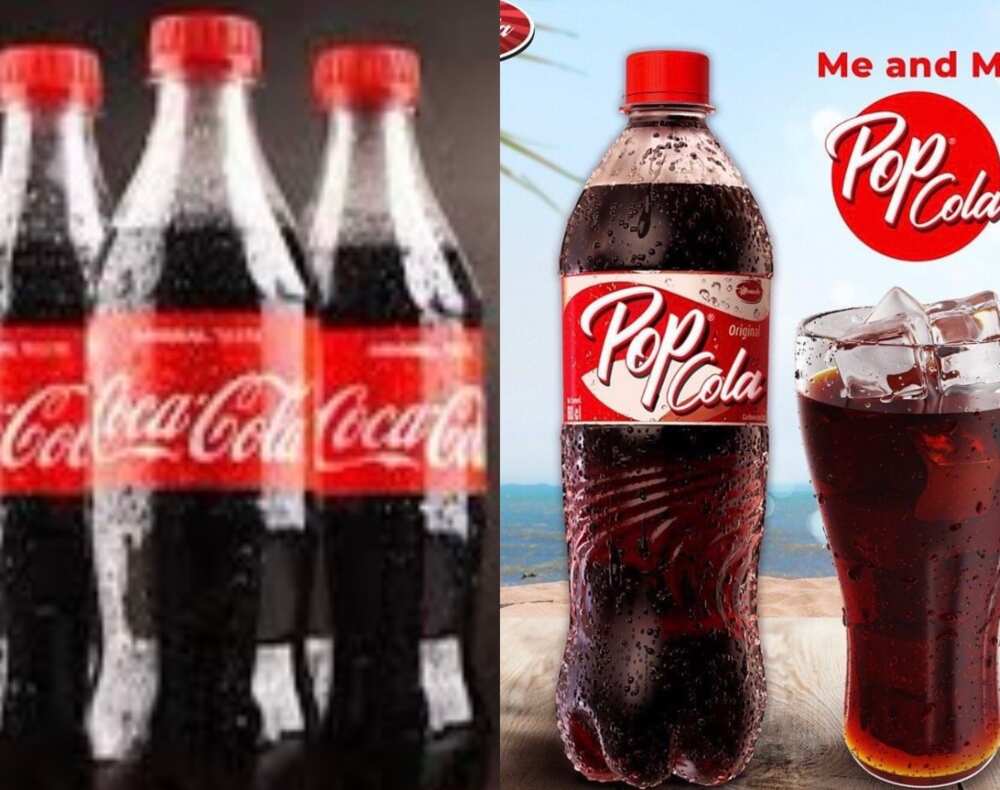 Coca-cola claimed that it is the proprietor of trade mark 'coca-cola (script)' and 'dynamic ribbon device' both in Nigeria and worldwide, adding that the marks have been registered by the company in numerous countries across the world including in Nigeria.
Coca cola, therefore, seeks an order of interim injunction to stop Mamuda Beverages companies from using the 'ribbon device' and the special script which it said is similar to its dynamic ribbon device trademark.
The trial judge Muhammad Nasir-Yunusa adjourned the matter to December 11, for further hearing.
Company Sues CBN for the name eNaira
Just days before Nigeria's digital currency is launched, the Central Bank of Nigeria (CBN) has been asked to stop using the name eNaira.
In a notification addressed to CBN by the aggrieved owner of eNaira Payment Solutions and signed by Olakule Agbebi Esq for Olakule Agbebi & Co., the owner noted that the choice of the eNaira is an infringement on its rights.
The firm believes CBN's choice of eNaira infringes on its rights because it was the first to register the name.
Source: Legit.ng