Rite Foods Drag NBC To Court, Accuses Coca-cola Producer of Copying Trademark
- Rite Foods and NBC have taken their rivalry to the court over trademark usage for their brands
- The Nigerian-owned soft drink company accused NBC of robbing off its Fearless brand to promote Predator
- Rite Foods asked the court to bar NBC from using its promotional materials until the determinant of the case
PAY ATTENTION: Legit.ng is on a mission to support vulnerable children of Calabar – join the initiative
Nigerian Bottling Company (NBC) and Rite Foods Limited have taken their competition from the beverage market to the court. Rite Foods, the producer of Fearless energy drink accused NBC of applying its trademark to promote its Predator drink.
The Nigerian-owned beverage company said the Predator logo and brand shared a resemblance with Fearless drink, as it bears a lion face and shaped similarly to Fearless.
Rite's product entered the market in June 2017, before that of NBC which first recorded its presence in June 2020. The former filed a case against the giant beverage, asking the court to bar the bottling company from running promotions.
The complainant requested promotional materials of the rival's energy drink be suspended the determination of its interlocutory application for an injunction. Rite said the action of NBC is an infringement on its trademark.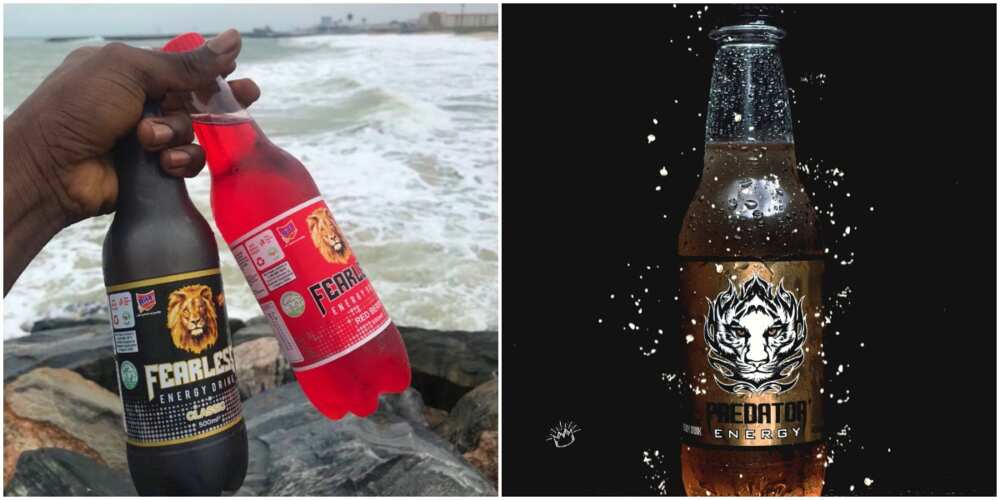 PAY ATTENTION: Legit.ng is on a mission to support vulnerable children of Calabar – join the initiative
However, the quoted company denied it robbed off Rite's brand to promote its product. NBC said it is in the company's right to use its promotional materials in any market it chooses.
The company said it will fight the allegation in court, a report by Nairametrics stated. Aside from competing in the energy drink segment, both NBC and Rite are competing in the soft drink market as well.
Meanwhile, Legit.ng had previously reported that Zenith Bank Chief Executive Officer, Ebenezer Onyeagwu, purchased five million shares worth over N112 million last week Friday, March 19, 2021.
The acquisition of the shares will increase his influence at the Nigerian lender where he has direct shareholdings of 46.5 million as of December 2021.
Fakoyejo Olalekan is a Business and Financial Journalist with over three years of experience in covering finance and business activities within Nigeria and offshore. Prior to joining Legit.ng, he worked at Nairametrics where he wrote financial and investment analysis articles. Olalekan is a resourceful and result-driven journalist with a track record for conducting extensive research and interviews to produce articles that provide different perspectives to market activities.
Source: Legit.ng News