Hard Times Ahead: Naira to Crash to N600 per dollar This Season as e-Naira App's Massive Downloads Continue
The physical naira is tumbling at both the official and parallel markets while its digital version is seeing a wide adoption
Experts say the naira may close the year at N600 per dollar as demands for forex mounts pressure on the naira due to the Yuletide season
Businessmen and other Nigerians hoard the dollar due to volatility and uncertainty which further pushes down the value of the naira
While the e-Naira is seeing massive and impressive downloads, the actual Naira is eroding in the official market.
On Monday, December 6, the actual Naira closed at N415 at the official Investors and Exports window.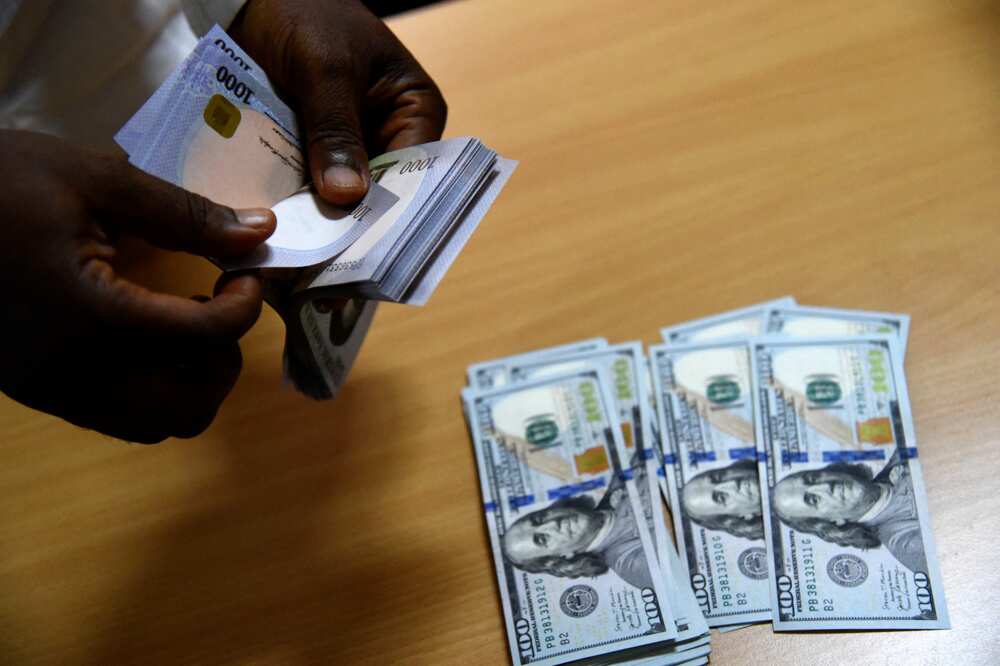 The eNaira has seen commendable adoption after it was launched in October this year. But experts are not sure if those downloading the app are using it or keeping it for future use or for fun.
The Yuletide season has mounted enormous pressure on the dollar as people prepare for Christmas.
What analysts say
Kelechi Mgboji, a business analyst, in an exclusive interview with Legit.ng, said the fall in naira value is expected especially during a Yuletide season. He said the pressure of demand by travellers on the dollar is pushing down the value of the Naira.
Mgboji said:
"Business people who import and they travel will mount pressure on the dollar. The more you have more people demanding the dollar, the lower the naira goes. If the dollar is scarce as it is in Nigeria, it will affect the naira."
He said the true value of the Naira is in the parallel market and that people hoard the dollar due to uncertainty and the volatile economic climate in Nigeria.
Nairametrics reported that the exchange rate at the Investors and Export window depreciated by 27 kobo to close at N415 per dollar on Monday.
The digital version of the Naira, the eNaira, has continued to coast home in popularity among Nigerians which has made its downloads soar to close to a million.
It has been downloaded 78,000 times in 160 countries as of the second week of November, reports say.
Naira falls against the dollar in official, parallel markets
Meanwhile, Legit.ng reported in May that Naira became weaker to dollar on Wednesday after it depreciated by N6 to settle at N493 to one dollar, against the N487/$1 the black market closed with on Tuesday. This is the weakest naira has sold in the last six months.
The parallel market price had broke this low level when naira hit N487 to a dollar, as seen on AbokiFX data.
According to FMDQ, the official exchange rate closed at N411.50 on the investors & exporters window for $1, showing a depreciation in naira value when compared to the N411.38 for one dollar it opened the market with.
Source: Legit.ng