DeSantis White House launch derailed by glitches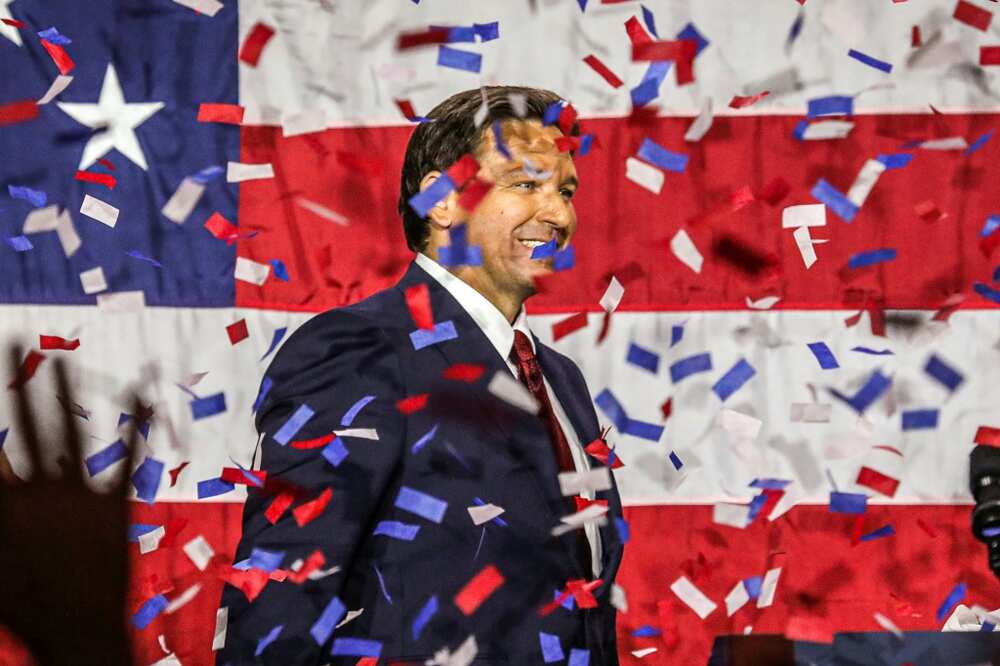 Republican Ron DeSantis kicked off his 2024 presidential campaign Wednesday with a live event opposite Twitter boss Elon Musk that descended into farce as it was beset by technical bugs.
The Florida governor began his rollout with a Twitter video post in which he declared: "I'm Ron DeSantis and I'm running for president to lead our great American comeback."
But his much-touted online launch event started late -- and then came off the rails entirely as the audio repeatedly cut out and many of the 400,000-plus users trying to listen were booted out of the conversation.
"We've got just a massive number of people online, so the servers are straining somewhat," Musk could be heard saying. "It is really going crazy."
While organizers sought to highlight the event's popularity -- the Biden campaign was quick to capitalize on the glitches, tweeting a link to a fundraising page and stating: "This link works."
In the Republican camp, the primary frontrunner Donald Trump joked on his Truth Social platform that "My Red Button is bigger, better, stronger, and is working" -- an oblique reference to a war of words he once had with North Korea's Kim Jong Un.
PAY ATTENTION: Follow us on Instagram - get the most important news directly in your favourite app!
Donald Trump Jr, Trump's eldest son, simply tweeted a hashtag: "#DeSaster," while a Trump campaign spokesman said: "Glitchy. Tech issues. Uncomfortable silences. A complete failure to launch. And that's just the candidate!"
The advertised conversation between Musk and DeSantis eventually began around 20 minutes late, although technical gremlins persisted -- a setback mocked as encapsulating the downward turn the governor's image has taken of late.
"American decline is not inevitable. It is a choice, and we should choose a new direction -- a path that will lead to American revitalization. We must restore sanity to our nation," the 44-year-old right-winger said during the talk.
Viable challenger?
Long viewed as the most viable challenger to twice-impeached Trump, DeSantis boasts deep midwestern roots, a large campaign fund, a record of ultra-conservative legislative wins and an unblemished record of election victories.
He was a baseball star at Yale, has a Harvard law degree and completed six years of active duty with the Navy, including service in Iraq, as well as five years in the US Congress and four as Florida's governor.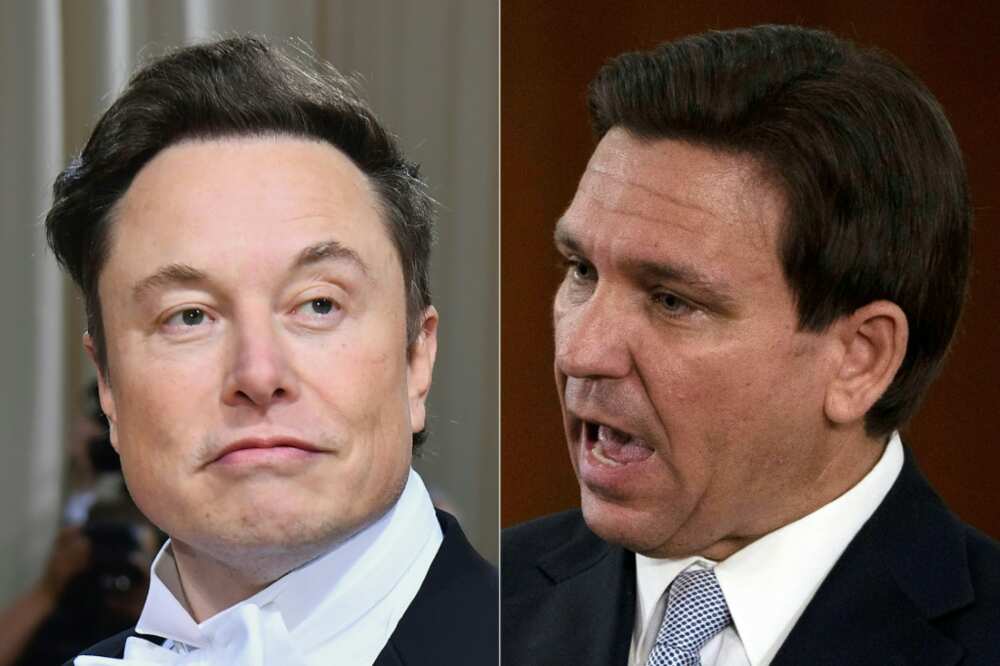 While Trump has dominated headlines with his legal woes, DeSantis has presented himself as the tip of the spear in the struggle of ordinary Americans against progressive values he sees as divisive.
DeSantis has used his position as Florida's chief executive to stack up a list of conservative accomplishments, signing off on some 80 state laws targeting "woke indoctrination" in schools and other public institutions.
They include a ban on discussing gender identity and sexual orientation in schools, a block on funding efforts to promote diversity at public universities and one of the most restrictive abortion laws in the country.
But DeSantis lacks the frontrunner's national profile and the launch comes with his ratings in decline, as a number of policy missteps have prompted disquiet about his readiness to take on Trump.
He now faces the daunting task of closing an enormous polling gap, with Trump posting leads of close to 40 percentage points, despite being indicted on felony financial charges and being found liable for sexual abuse in a New York civil trial.
Technical malfunctions notwithstanding, the Twitter launch format gave him potential access to Musk's 140 million followers, many of whom are in Trump's base, and the attention of a large section of the moderate voters he will likely need if he wins the party nomination.
Trump on the attack
Behind the scenes, the Trump and DeSantis camps have been jostling to secure endorsements from state lawmakers while, at the national level, Florida's congressional delegation has broken heavily for Trump.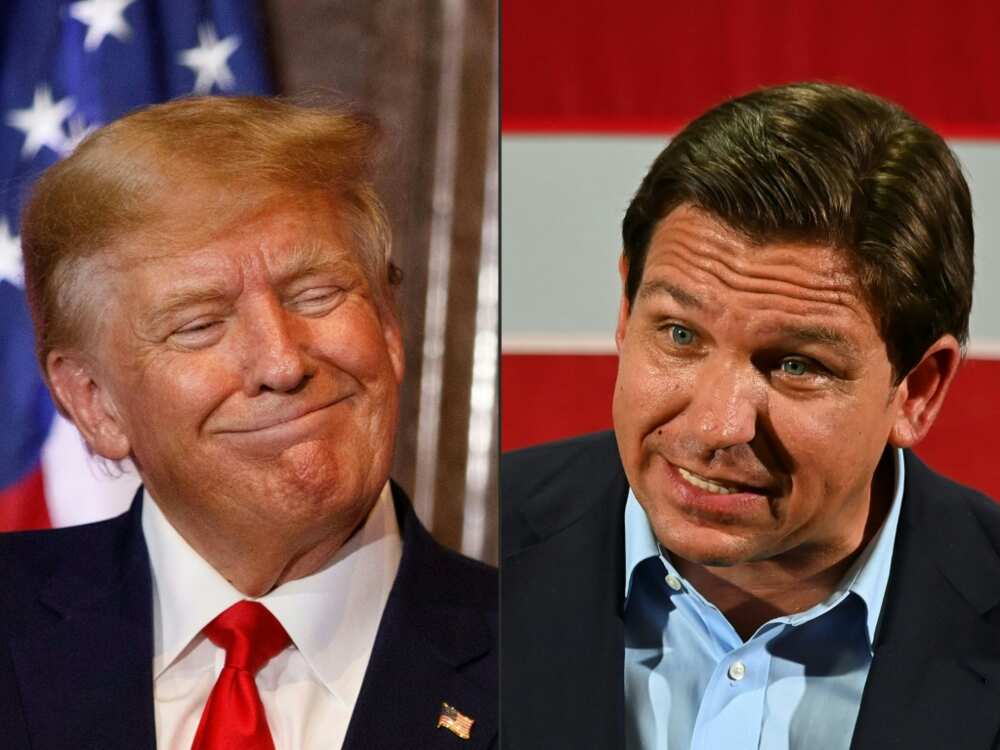 But DeSantis is seen as lacking the natural charm needed to peel away some of the 14 million voters who backed Trump in the last competitive Republican primary, in 2016.
Trump has not posted on Twitter since his two-year ban over the 2021 US Capitol riot ended in November, but has been using his own social network to attack DeSantis almost daily.
In a Wednesday morning post, Trump said the governor "desperately needs a personality transplant and, to the best of my knowledge, they are not medically available yet."
Source: AFP