French bakers protest over surging power prices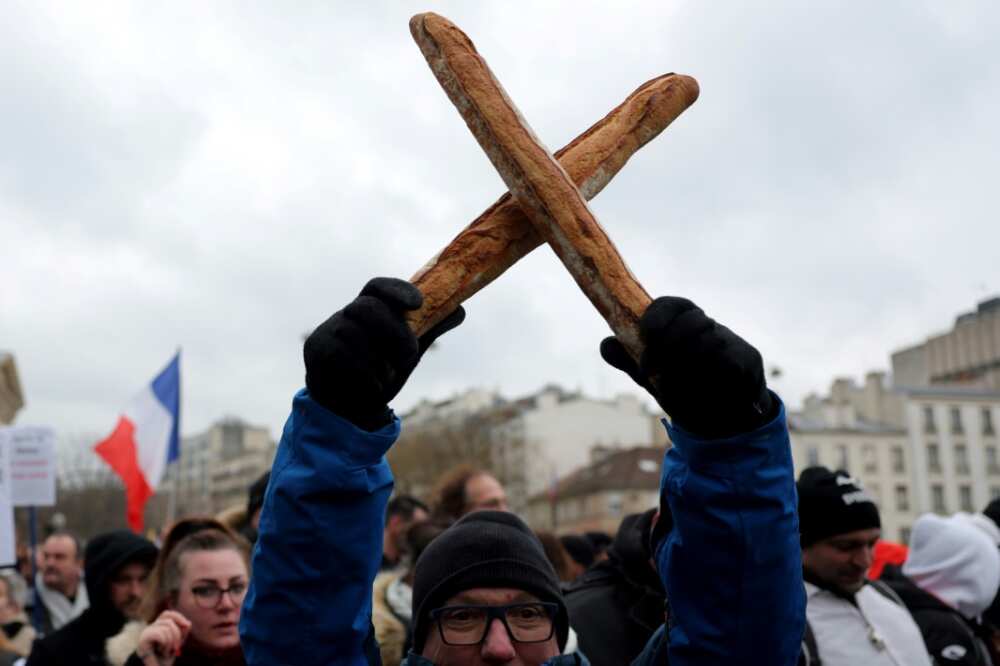 Dressed in aprons and brandishing baguettes, hundreds of bakers demonstrated in the streets of Paris on Monday to warn that the country's beloved bread and croissant makers were under threat from surging electricity and raw material costs.
"We feel like there's a huge injustice," said Sylvie Leduc from the rural Dordogne region who had travelled to the capital for the protest. "We know how to run a business, that's not a problem, but we're faced with increases that are just impossible to pass on to customers."
The protest was yet another sign of the anger and incomprehension felt by many French people over the sudden price hikes linked to the war in Ukraine, as well as the Covid-19 pandemic that hit global supply chains.
Bakers were already struggling with higher butter and flour costs, while the price of eggs has also spiked because of a national bird flu outbreak that has hit many French farms.
The final straw for many of the country's 35,000 bakeries has been the annual renewal of their electricity contracts, with suppliers suddenly asking for astronomical monthly payments in 2023.
Leduc's husband Jean-Philippe said their power bill had increased six-fold in January, meaning they could hang on for only a few more months before being forced to close -- unless financial help arrived.
"Thirty years of being a baker and it's going to finish like this? I could never have imagined it," he said, shaking his head. "We don't want hand-outs, we just want to be able to live from our work."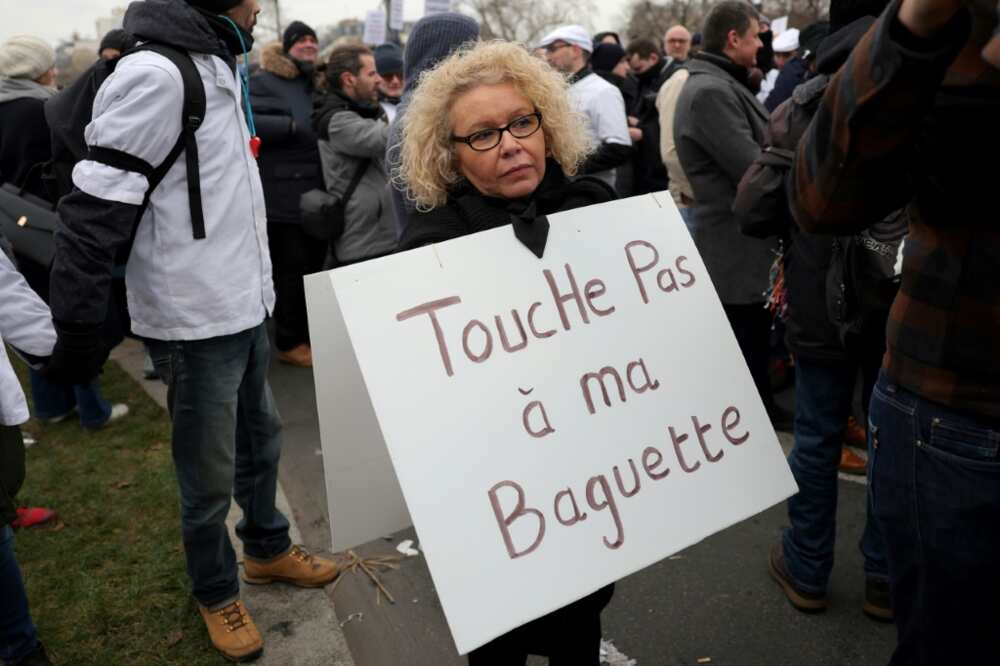 For the French, their local bakery is about more than simple food shopping: they serve as a symbol of the national way of life, while providing a focal point for many communities.
"The day starts with a baguette!" former presidential candidate Jean Lassalle, an ardent defender of traditional rural French communities, told AFP at the rally.
"These people are the ones who get up the earliest in France and they've had enough."
'Bakeries in Danger'
Given the emotional attachment to French bread, the government of President Emmanuel Macron has sought to highlight the help on offer for small business owners.
Macron welcomed bakers to the presidential palace on January 6, telling them: "I'm on your side".
He outlined various government schemes which could help bring down electricity bills by 40 percent for eligible businesses.
But many of those demonstrating said the different systems put in place were either too complicated, too slow to deliver help, or available for only the smallest bakeries with less than 12 employees, for example.
Some carried banners reading "Bakeries in Danger", while one man pushed a wooden coffin on wheels with a skeleton inside dressed in a baker's apron and trousers.
Many said they had always accepted the long hours, lack of sleep and gruelling physical labour out of the love for the profession, but felt compelled to hit the streets now.
"I've never seen bakers protest before," said Joelle Reimel, 56, who said her monthly power bill for her bakery 50 kilometres (30 miles) southwest of Paris had increased from 2,500 euros a month to 14,000 euros.
"We don't have time to demonstrate normally. We're up at 2am and go to bed at 8 in the evening."
Pension protests
The protest came after one of the biggest demonstrations in decades last Thursday when more than a million people protested against an unpopular pension reform that will raise the age of retirement to 64 for most people.
Macron's opponents have sought to pin the blame for electricity rises on him and European Union rules which mean power prices across the bloc are linked to the price of gas, even if the electricity is generated from other sources.
Anti-immigration and eurosceptic leader Marine Le Pen has assailed the "refusal of Emmanuel Macron to break from the absurd European rules on the electricity market."
Macron has acknowledged that European electricity pricing rules are "flawed" and has promised to reform them.
For Lionel Bonnamy, the fate of France's bakeries is also about the country's economic model, which has long sought to protect small shopkeepers and artisans -- what he called the "economic fabric" of the country.
"If we carry on this way, everything will look the same, uniform, big business," said the award-winning baker from Paris.
Source: AFP