Cooking Gas: Price Hike Threatens Domestic Market, Dollar Scarcity, VAT Responsible
The traders and even buyers are worried about the rising price hike of cooking gas in the country at the moment
Recently, the CEO of Ecogas, Chief Shina Luwoye has expressed deep concern on the rising price of cooking gas in the country
Luwoye who is not happy with the current change in the cost price of gas, noted the hike can be traced to the fluctuation in exchange rate and the devaluation of the naira
The Chief Executive Officer of Ecogas Energy Resources Limited, Chief Shina Luwoye, has said the surge in the price of Liquefied Petroleum Gas (cooking gas) in Nigeria is a threat to the domestic market, which has seen significant growth in consumption in recent years.
The Punch reports that Luwoye attributed the price hike to the introduction of 7.5 per cent Value Added Tax on imported LPG, the devaluation of the naira and the scarcity of dollars.
Luwoye said the ability to import LPG into the country was being limited by foreign exchange scarcity.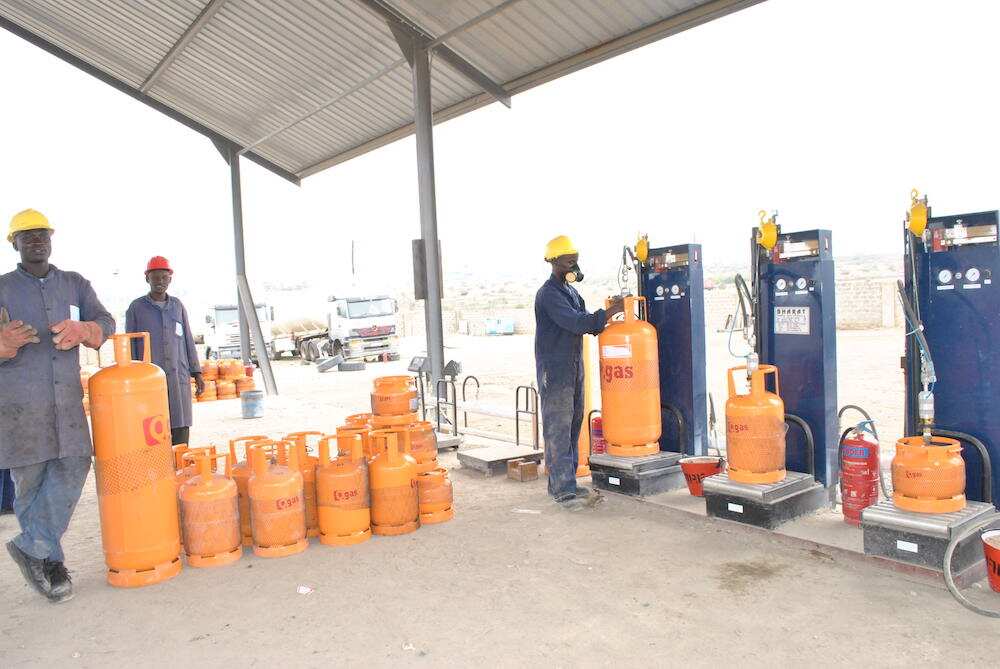 Expressing concern over the high price while speaking with journalists, Luwoye maintained that Ecogas had steadily pursued LPG adoption and infiltration within the localities of its gas refilling plants as well as cost-cutting measures aimed at making the product more available and affordable in its catchment areas, The Nigerian Tribune also reported.
The company currently serves up to 500, 000 families on a monthly basis.
He said:
"What we are now experiencing with gas also has elements of general price increase/inflation in Nigeria that is affecting the nation in general and other petroleum products."
"And because just 40 per cent of demand for LPG is being supplied locally while 60 per cent is sourced through importation, a lot of other external factors have come to affect the price. Chief among these is the 7.5 per cent Value Added Tax."
Price of cooking gas and kerosene jump again in September, as pot that can cook two meals surfaces online
Meanwhile, Legit.ng had earlier reported that the cost of a refill Liquefied Petroleum Gas, often known as cooking gas, and its alternative, kerosene, increased in September compared to August, as Nigerians look for inventive methods to save money.
According to the National Bureau of Statistics' latest price monitoring report, released on Sunday, 24, October 2021, the average monthly price for one gallon of Kerosene in the country increased to N1,540.82 in September 2021.
States with the highest average price per gallon of kerosene were Abuja (N2,766.67), Bauchi (N1,981.54) and Adamawa (N1,975.00).
Source: Legit.ng