World Bank Reveals Names of 14 Nigerian Firms Banned for 999 Years over Alleged Fraud, Contract Breaches
The World Bank has banned 55 Nigerian companies for various procurement offences in the last 20 years
World Bank said at least 14 companies were blacklisted for fraud and contract breaches among others till December 31, 2999
Many of the firms were banned as far back as 2000 with four added this year and many more in watchlist
The World Bank has revealed the identities of 14 Nigerian businesses that have been barred from doing business in the country for 999 years due to suspected fraud and contract violations.
The Bretton Woods institution said the mentioned firms and individuals are ineligible to participate in contract procedures for the periods indicated.
In a report released on its website, World Bank noted that the entities will no longer be eligible for contract as a result of prohibited conduct defined in the applicable Procurement or Consultant Guidelines or in the World Bank Procurement Regulations for Investment Project Financing Borrowers; different guidelines may apply depending on the project at issue.
The report said:
"The full scope of ineligibility resulting from debarment is described in the Bank Procedure: Sanctions Proceedings and Settlements in Bank Financed Projects. More information on the basis of each entity's sanction is available in the "Grounds" column and/or in the Notes on Debarred Firms and Individuals PDF."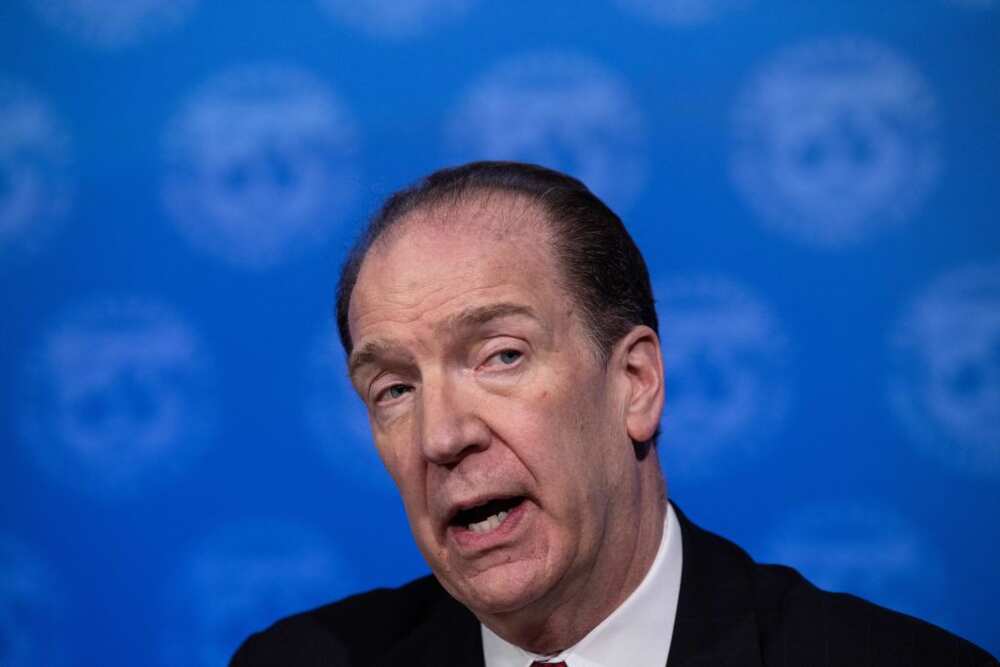 Names of Nigerian registered firms listed
The toughest sanctions were meted out to Gurpreet Singh Malik, Kamal Sharda, Karitex Limited Sharda Impex Limited, Vikram Deepak Gursahaney, Shereena Agriculture Limited, and Vikram Deepak Gursahaney. World Bank noted are all registered in Lagos and Kano.
The companies were barred from participating in World Bank's contract procedures for 999 years (2000-2999).
Names of companies blacklisted this year
For this year, 2021 the names of firm blacklisted are – Sargittarius Nigeria Limited, Sargittarius Henan Water Conservancy Engineering Limited, Asbeco Nigeria Limited and Maxicare Company Nigeria Limited, and Salihu Shehu Ahmad Tijani located in Kubwa, Abuja.
Other sanctions for breaches
World bank says the companies listed will also face cross sanctions from other international firms.
The firms were banned from doing business with the Asian Development Bank, the European Bank for Reconstruction and Development, the Inter-American Development, and the African Development Bank (AfDB) for a specific period of time.
More loans for African countries
Meanwhile, Legit.ng had previously reported that Micro and small businesses in Nigeria and other African countries will be getting $2 billion from the International Finance Corporation (IFC).
It was reported that the Managing Director of IFC, Makhtar Diop, said funding of African small businesses is necessary for the long-term recovery of the region's economy.
Diop added that ensuring trade continues without interruption, the creditor must expand and adapt its financing for MSMEs.
Source: Legit.ng