Soldiers aid Boko Haram terrorists with weapons, kits (photos)
- Army spokesperson disappointed over the recent discoveries
- Maintains that troops are in high spirits regardless
The Nigerian military has opened up on how some of its soldiers are making a mockery of its efforts to win the war against insurgency in the country.
According to Colonel Sani Kukasheka Usman, the acting director of public relations, some of their officers may have been in secret discussions with some of the insurgents, hence some of the setbacks being recorded by the troops who are on the battlefields with the terrorists.
He made this disclosure while briefing newsmen of the latest successes recorded by the Nigerian Army following recent raids on the terrorists' camp in different parts of Nigeria's northeast.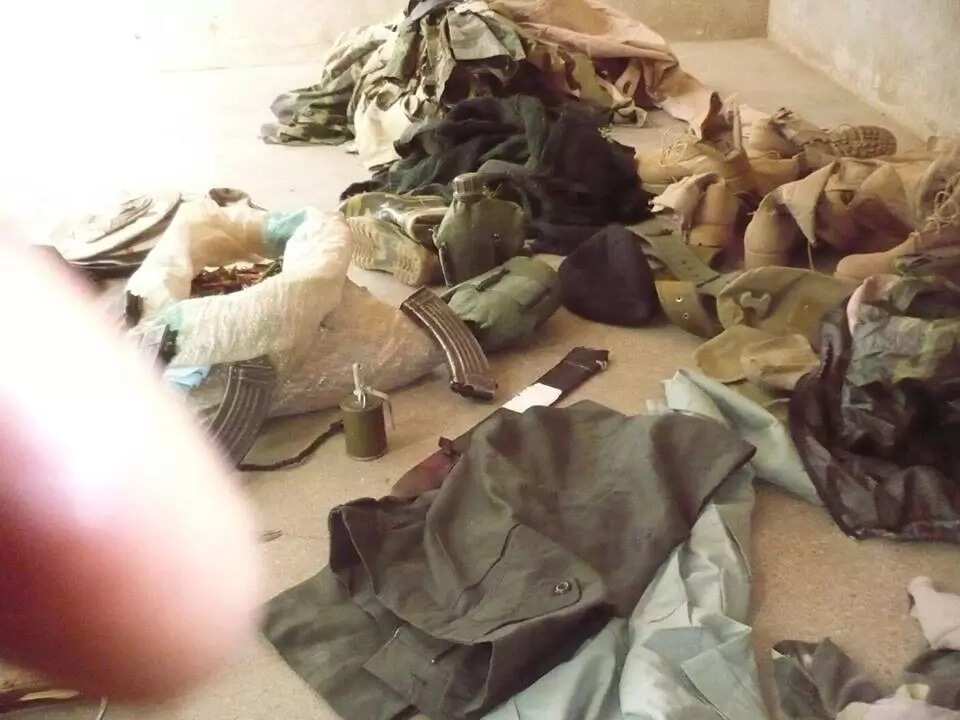 Colonel Usman said: "Unfortunately, despite these successes, a crop of black sheep amongst us are bend on tarnishing the image of the Nigerian Army.
READ ALSO: Nigerian Army allegedly dismiss 250 reinstated soldiers
"Last Sunday 7th February 2016, two of our Explosive Ordinance Device personnel attached to 143 Battalion, 13NA/ 70/10183 Sapper Eric Nwokorie and 13NA/70/10263 Sapper Macauley Fortune were arrested at Yola park with the following unauthorised military items: 1 Smoke grenade, 2,136 live rounds of 7.62 (Special) ammunition, 50 live rounds of 7.6mm (NATO) ammunition, 5 magazines of AK 47 rifles, 2 Browning Machine Gun live rounds of ammunitions.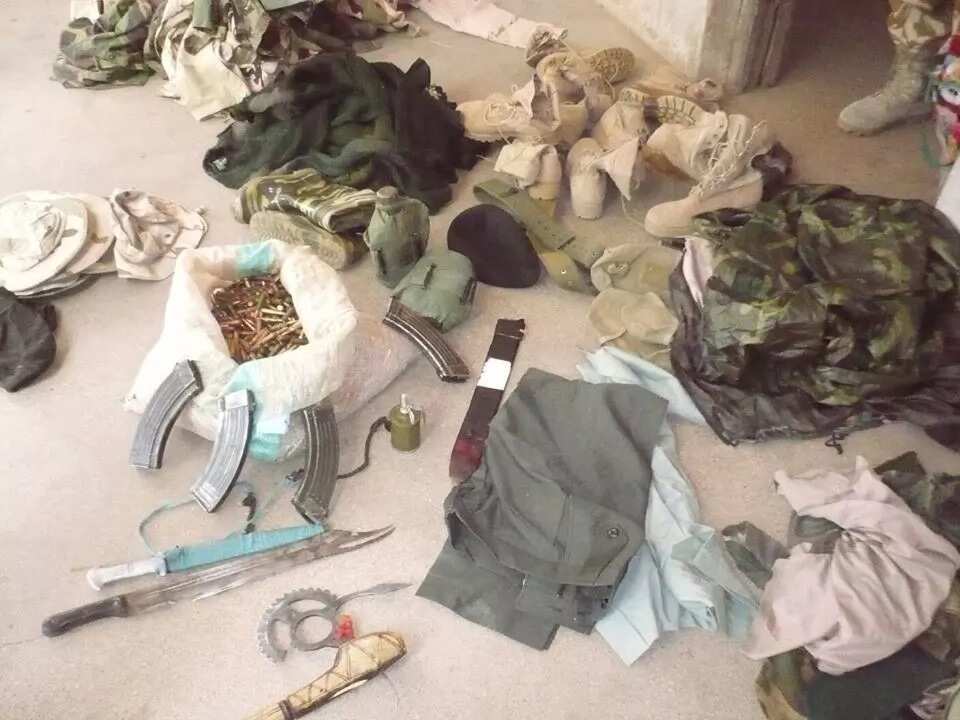 "Others include, 1 Axe, 1 Cutlass, 1 Jack knife, 9 Jungle hats, 11 pairs of Camouflage (9 Desert and 3 woodland green), 4 Military Pullovers, 1 Black beret, 1 Green beret, 1 Pair of number 7 dress, 2 General Duty belt, 12 Army T-shirts, 2 Rain Coats, 2 Water bottles, 1 Pairs of Rain boot and 5 Pairs of Desert boots."
On whether the treasonable act committed by some of the bad eggs within the military affected the performance of others on the field, the Army spokesperson was rather positive with his response.
READ ALSO: Tension in Nigerian army as CDS takes over Buratai to lead Boko Haram war
He said: "This unfortunate incident notwithstanding, troops morale remains high as they continue to dominate the general area with aggressive raids, ambushes and patrols to clear the remnants of the terrorists hibernating in the area."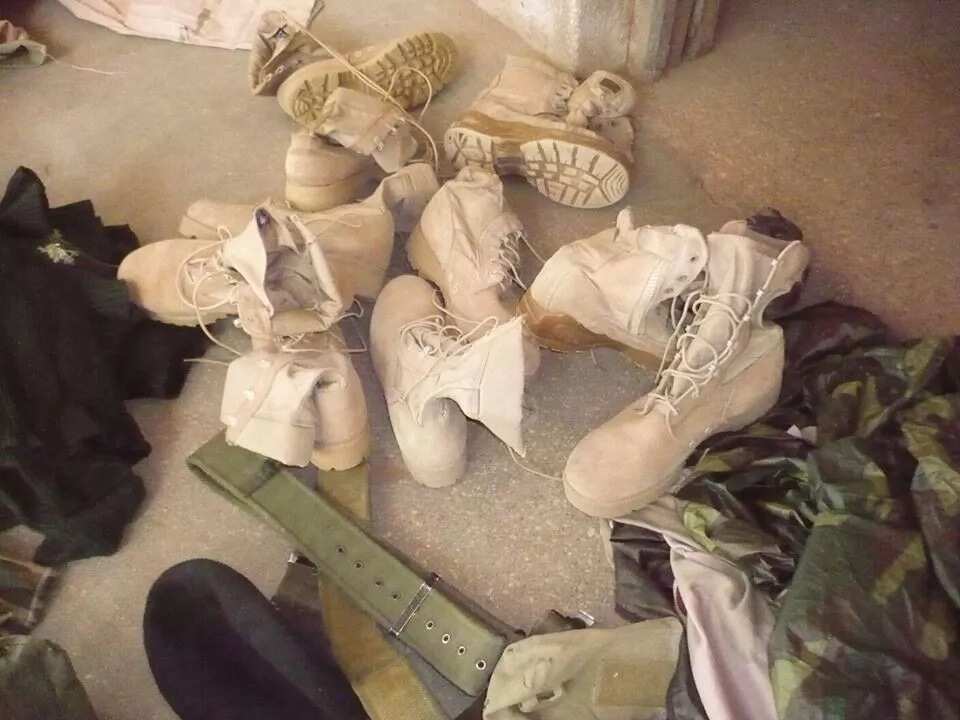 Earlier, during his address, Colonel Usman had informed that about 31 terrorists were killed as scores of men, women and children were rescued from the insurgents as the Nigerian troops leveled most of their camps in the northeastern part of the country.
He also noted that this recent victory was recorded because the insurgents were believed to be on a retaliatory mission following the killing of a suspected Boko Haram Ameer during an ambush by the Nigerian troops at Kekeno.
Source: Legit.ng