8 Facts To Know About The January 15, 1966 Coup D'état
Today, Friday, January 15, 2015, makes it exactly 50 years since the events began which led to the military taking power for the first time in Nigeria.
The 1966 Nigerian coup d'état on January 15, 1966, was the first military coup that was carried out in Nigeria by junior officers.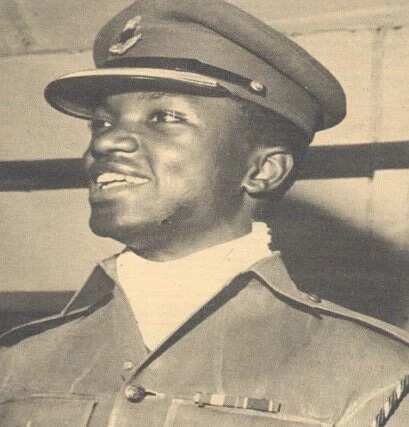 The coup d'état toppled the government of President Nnamdi Azikiwe and Prime Minister Tafawa Balewa thereby rewriting the political, social and military history of the country.
The coup, though not completely successful, laid the foundation for coups and counter coups in Nigeria.
READ ALSO: 
[article_adwert]
Legit.ng brings to your reading 8 facts about the 1966 Nigerian coup d'état:
1. In August 1965, 1 Yoruba and 4 Igbo Majors were beginning to plot a coup d'état against incumbent Prime Minister Abubakar Balewa.
2. It was one of the events that led to the Nigerian Civil War which started in 1967.
3. On January 15, 1966 Maj. Kaduna Nzeogwu decided to turn a night-time training exercise known as "Exercise Damisa" into a full blown military coup.
4. The coup was planned because according to the Majors, the men at the helm of affairs were running Nigeria aground with their corrupt ways.
5. The senior army officer, General Johnson Aguiyi-Ironsi, then used the coup as a pretext to annex power, ending Nigeria's nascent democracy.
6. The officers involved on both sides of the coup are (Conspirators): Maj. Kaduna Nzeogwu (Igbo), Maj. Timothy Onwuatuegwu (Igbo), Maj. Emmanuel Ifeajuna (Igbo), Maj. Chris Anuforo (Igbo), Maj. Don Okafor (Igbo), Maj. Adewale Ademoyega (Yoruba), Maj. Humphrey Chukwuka (Igbo), Capt. Emmanuel Nwobosi (Igbo), Capt. Ben Gbulie (Igbo)and Capt. Ogbu Oji (Igbo).
Government officials include: Prime Minister Abubakar Balewa † (Bageri), Premier Ahmadu Bello † (Fulani), Premier Samuel Akintola (Yoruba), Finance Minister Festus Okotie-Eboh (Itsekiri), Gen. Johnson Aguiyi-Ironsi (Igbo), Brig. Samuel Ademulegun (Yoruba), Brig. Zakariya Maimalari (Kanuri), Col. Kur Mohammed (Kanuri), Col. Ralph Shodeinde † (Yoruba), Lt. Col. Yakubu Gowon (Ngas), Lt. Col. Abogo Largema (Kanuri), Lt. Col. James Pam (Berom), Lt. Col. Arthur Unegbe (Igbo), Lt. Col. Conrad Nwawo (Igbo) and Maj. Hassan Katsina (Fulani).
READ ALSO: Battle Between Awolowo, Akintola Led To 1966 Coup- Yakassai
7. Nigerian soldiers led by Kaduna Nzeogwu assassinated 11 senior Nigerian politicians and two soldiers as well as kidnapping three others.
8. Some of those who were murdered in the 1966 coup include the Prime Minister of Nigeria, Sir Abubakar Tafawa Balewa; the Premier of Northern Nigeria, Alhaji Ahmadu Bello: the Premier of Western Region; Sir Samuel Ladoke Akintola; the Finance Minister, Chief Festus Okotie-Eboh; the wife of Ademulegun, Mrs. Lateefat; the wife of the then Premier of Northern Nigeria, Hafusat; Zarumi Sardauna, the Senior Assistant on Security to the then Premier, Ahmed Ben Musa and the Government Driver to the then Premier, Ahmed Pategi.
Source: Legit.ng