President Muhammadu Buhari has warned Indian businessmen that some of his policies will one way or the other affect their business interests in Nigeria.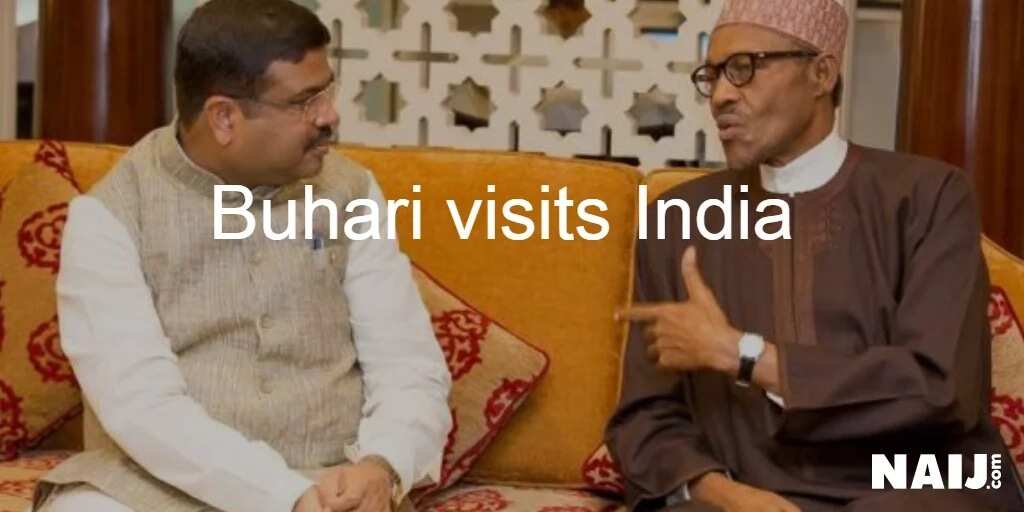 The president who made the statement today, October 28, in New Delhi, India however assured them that despite the fall in oil prices, his government is committed to maintaining macro-economic stability and improving investor confidence in Nigeria.
[article_adwert]
According to PM News, Buhari made the comment at an interactive session with chief executives of Indian companies with interests in Nigeria.
He expressed the belief that with its abundance of human and material resources, the Nigerian economy does not have to suffer unduly from low oil prices, despite its severe impact on government revenues.
READ ALSO: Buhari's Attire For The India-Africa Forum in New Delhi
The president said: "What is required of us, to which we are strongly committed, is the implementation of tight expenditure controls, effective fiscal and monetary policies, including the husbandry of scarce resources which our introduction of the Single Treasury Account has begun to address.
"We are aware some of these measures may hurt operations of some businesses in the short term, but we believe they are right for a sustainable economy." 
He urged the investors to expand their companies' investments in Nigeria, saying "so that we can, together, turn our engagements into a win-win situation for our the two countries".
"We can increase and diversify the current volume of our bilateral trade beyond US$16.36 billion, and diversify to other critical sectors such as agriculture; green technologies in power generation; infrastructure; information and communications technology; the services sector; education; industry, especially textiles and solid minerals among others," he added.
READ ALSO: Buhari Misses Meeting On Boko Haram At The UN
It will be recalled that the president departed Abuja on Tuesday, October 27, for New Dehli, India, on a 4-day official visit.
While in the country, he will take part in the 3rd Summit of the India-Africa Forum, which is scheduled for tomorrow, Thursday, October 29. He is expected back into the country on Friday, October 30.
Source: Legit.ng