Govt Demolishes Ladipo Market
Traders at the popular Ladipo auto spare parts market in Mushin, Lagos state were surprised when bulldozers and a team of security personnel arrived the market on Thursday, October 1, to demolish the market for reconstruction, P M News reports. 
The shops were brought down as at 4.30pm that day. When the traders tried to leave the market with their goods, the bulldozer moved in and started demolition.
Some traders had their goods destroyed as a result of not been present due to the Independence Day celebration and public holiday.
Mushin local government and the traders have been having disagreements over plans to re-construct the market to turn it to a modern plaza.
READ ALSO: LADIPO MARKET: Lagos State Intervenes In Road Crisis
[article_adwert]
The traders alleged that they were not carried along before reconstruction plans on the market was carried out, due to this, they refused the plan and went to a Lagos High Court to obtain an injunction to stop the demolition.
READ ALSO: Govt Threatens To Close Ladipo Market
P M News reports that in line with the agreement to start demolition, the traders agreed to vacate their shops on Thursday, October 1, for work to begin in some parts of the market.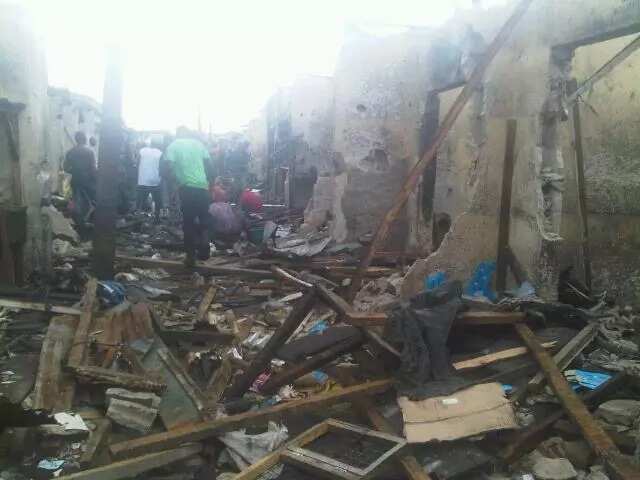 But the traders who spoke to P M News said they had agreed to vacate the market on Sunday, October 4, for work to start on Monday, October 5.
According to the traders, they said they were surprised when government officials came and asked the traders to leave, not allowing them to take anything in their shops before the demolition started.
Source: Legit.ng