Controversies Trail Buhari's Assets Declaration
President Muhammadu Buhari and Vice President Yemi Osinbajo finally released highlights of their assets declaration forms to the public on September 3.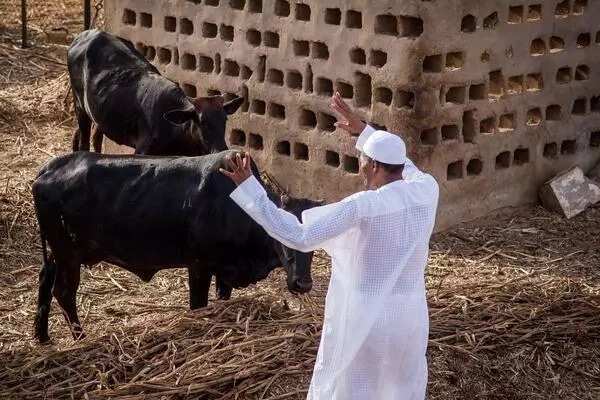 However, controversies continue to trail the wealth of the Nigerian leader.
Reading from the document submitted to the Code of Conduct Bureau (CCB), Garba Shehu, the presidential aide, had revealed that President Buhari, had N30 million, 270 heads of cattle, among other things.
READ ALSO: Buhari, Osinbajo Declare Assets
However, in December 2014, Buhari in a Facebook post hinted that he had about N1 million in his account, about 150 of cattle and houses in Kaduna, Kano and Daura. But there was no mention of any property in Abuja, the Federal Capital Territory.
[article_adwert]
Buhari had said: "I have at least one million naira in my bank, having paid N5.5m to pick my form from my party. I have around 150 (head of) cattle because I am never comfortable without cows."
But the president did not explain how his 150 head of cattle and about N1 million in December 2014 increased to 270 head of cattle and N30 million in less than a year later. Particularly, Buhari had said that he had to borrow the N27 milllion he needed to procurement his presidential form from his party.
Taking to the mind the fact that cattle usually give birth to a calf at once and has a growth period of between 250 and 310 days, it seems illogical that the herd has grown to 270, except more heads were added.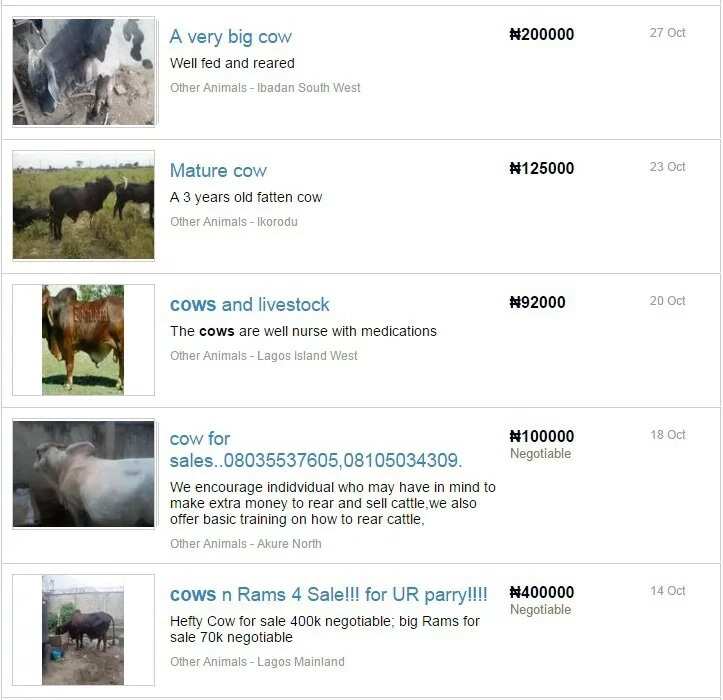 According to Legit.ng survey a big cow now sells for N250,000.
A medium-sized cow goes for between N100,000 and N110,000, while a small cow now sells for between N70,000 and N75,000.
READ ALSO: Buhari Expresses Hopes About The Harvest
Most of the cattle, rams and goats are imported from Chad, Niger Republic and Cameroon and the cost of transporting them has increased.
Consequently, President Buhari is 18.9 - 65.7 million naira richer then he says if one decides to convert his cows into cash.
Source: Legit.ng