Meet Your MTN Project Fame 8.0 Contestants
The prestigious MTN Project Fame music competition kicked-off with a Gala Night at Ultima Studios, Lekki on Saturday, 1 August. During the keenly contested event, the final 18 contestants that will step into the Academy were picked. Below is their respective profiles and pictures.
1: Adanoritsewo Gold Tosanwumi is a Sociology graduate of Delta State University. She started singing in secondary school. Being the youngest of seven girls, her sisters have been her greatest critics, pushing her to be the best. Ada admires and looks up to Christina Aguilera. She likes writing, sleeping and talking, and dislikes pretence.
As a raw talent, she looks forward to the Academy where she will be groomed into a tangible product. Her aspirations are to win Project Fame and live an impactful life.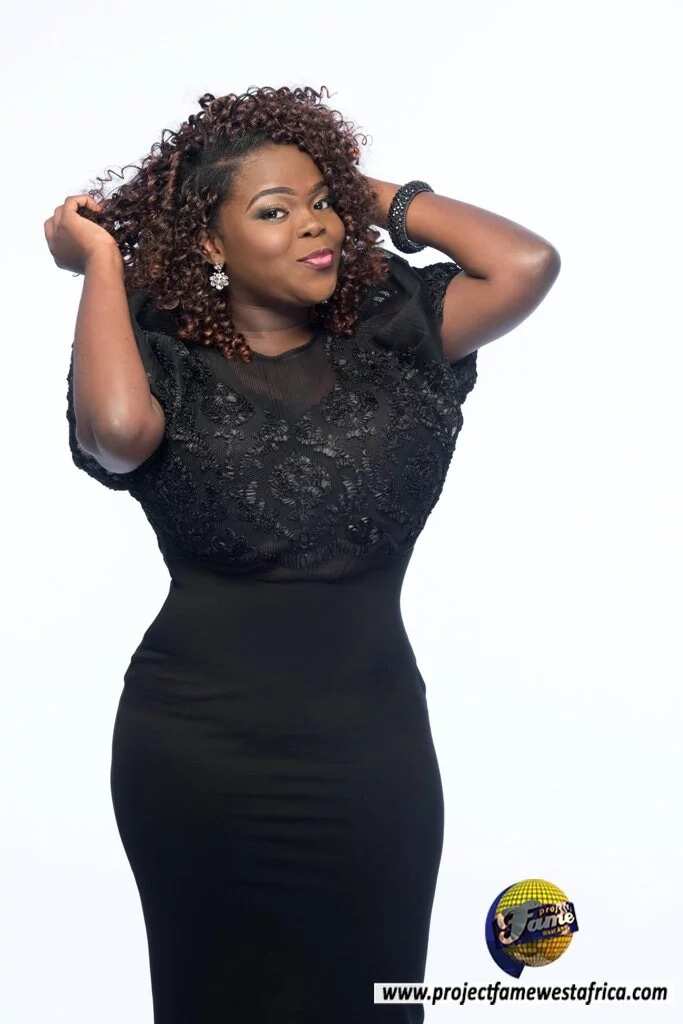 2: Emmanuel Amos Anderson: Anderson is 21 years old and currently studying International Relations at IRGIB Africa University, Cotonou. Although, he is not a very outgoing person, he likes travelling and meeting new people. He particularly likes music that is deeply rooted in arts and his favourite artistes are Ed Sheeran and Sam Smith.
An experience that has hugely affected him is the demise of his sister about a year ago. It took a while to absorb the loss. He realized then the true meaning of; 'You only live once', and has since made a vow to do the best he can with all he has been gifted.
Anderson says his mission in the competition is to expand on his abilities, and his strategy to win is to absorb all he will be taught. He considers his ability to tolerate people to be a major character strength.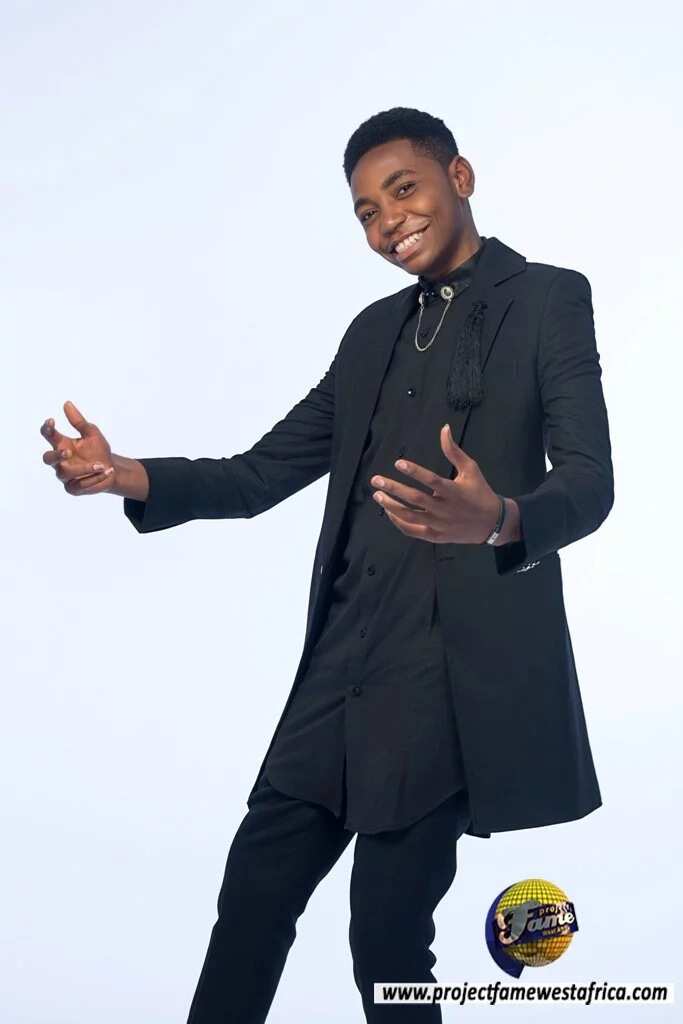 3: Funmilayo Comfort Arewa: 24 year old Arewa is a Lagos State University alumnus. Like many of her counterparts, the prospect of being on a platform as huge as Project Fame excites her.
The love for music has allowed her to draw inspiration from a number of artistes over the years, including Brandy, John Legend and Alicia Keys. Arewa says her mission in life is to change lives because she is passionate about helping people.
Her mission in the competition is to win and she believes this is achievable by having a teachable spirit. She looks forward to working with Ms. Ige and Uncle Ben; professionals who are capable of moulding her into the extraordinary superstar she aspires to become.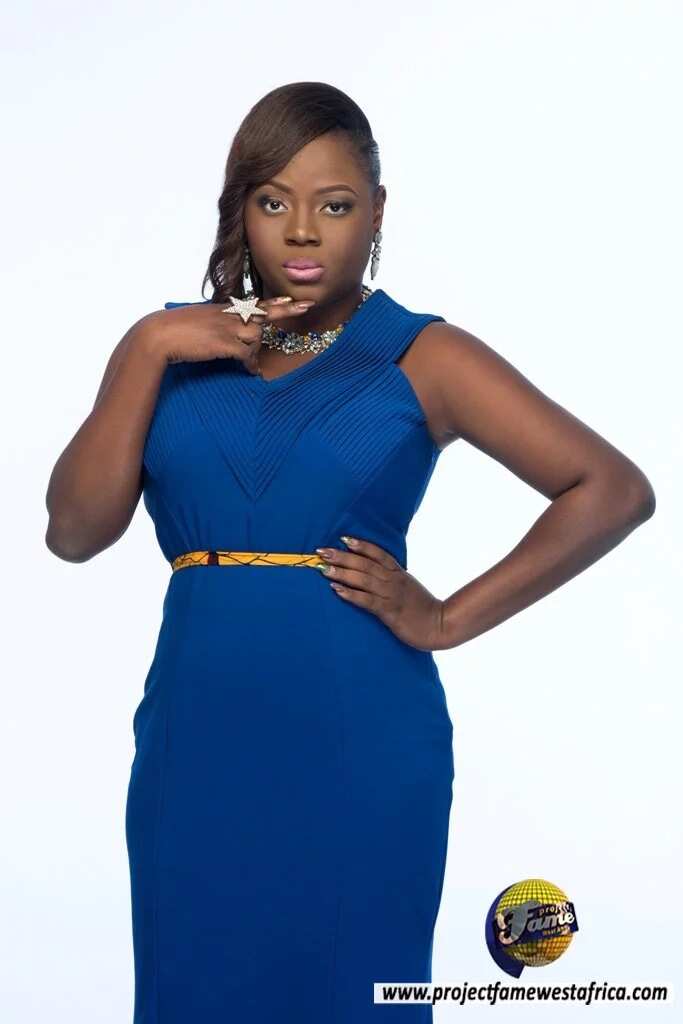 4: Sharing the stage with Lauryn Hill as a backup singer is one of the most amazing things that has happened to 20 year old Ghanaian singer - Stephen Sackitey Okletey Biko.
The cool, calm and collected student of the University of Ghana, is super excited to be in Nigeria for the first time at the instance of Project Fame competition.
Biko believes the Faculty and Judges' assessments are mostly right and he looks forward to having them groom him into a world class music product.
Asides music, he loves to play basketball and share fun times with his mother; whom he loves dearly. The unique thing about his family is their love for music. Being family oriented, he would miss his family and friends while in the Academy.
Humility sets Biko apart from others. He detests people taking advantage of him. He intends to make the best use of his stay in the Academy and emerge as the winner.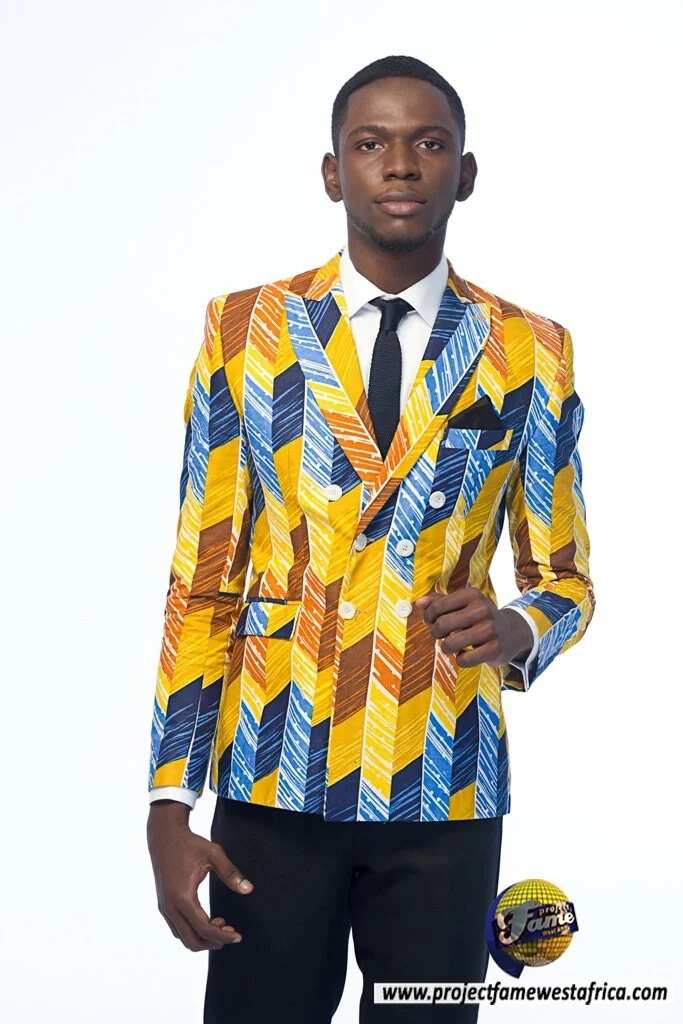 5: Chike Osebuka Ezekpeazu: This 22-year old music enthusiast is a graduate of Computer Engineering from Covenant University, Ogun State, Nigeria.
He is from a family of six, has four amazing brothers who are equally interested in music. Safe to say music runs in the family. Chike thinks himself an extrovert. His hobbies include cycling, going to the beach, playing video games and football. These are of course what he would miss the most while in the Academy. He will also miss his friends, siblings, favourite aunt – Uzo and babysitting his cousins.
While in the Academy, Chike hopes to learn, come out a better person and ultimately win the competition. On his dreams and aspirations, Chike will do his best to support upcoming talents who intend to do meaningful songs in the future.
His favourite artistes are Timi Dakolo and John Legend.       
6: Deborah Ohiri: Talk about being resolute, Deborah is an embodiment of persistence and commitment. After two unsuccessful attempts to get into the Academy, she is back again this year.
Deborah has had her fair share of life challenges as an orphan. She lost her mother 15 years ago, and father, 6 years ago. She had to drop out of Yaba College of Technology, where she was studying Science & Laboratory Technology to take care of her ailing father. She is presently an undergraduate of Environmental & Resources Management at the National Open University of Nigeria (NOUN).
She is a very industrious young woman who has her hands in a couple of trades, among which is Ankara crafts. She is also a theatre artist.
Deborah's music journey has seen some sparks - the trip she took to Germany for a music tour, representing Nigeria, and her work with A-list artistes like Orlando Julius and Omawumi represent some of them.
She cites Waje, Miriam Makeba, Angelique Kidjo, and Whitney Houston as her influences in music.
She intends to garner as much experience as possible in the competition and strongly believes that with the help of the Faculty and Judges, she will become a better person, and a better musician who will be a trend setter in the music industry.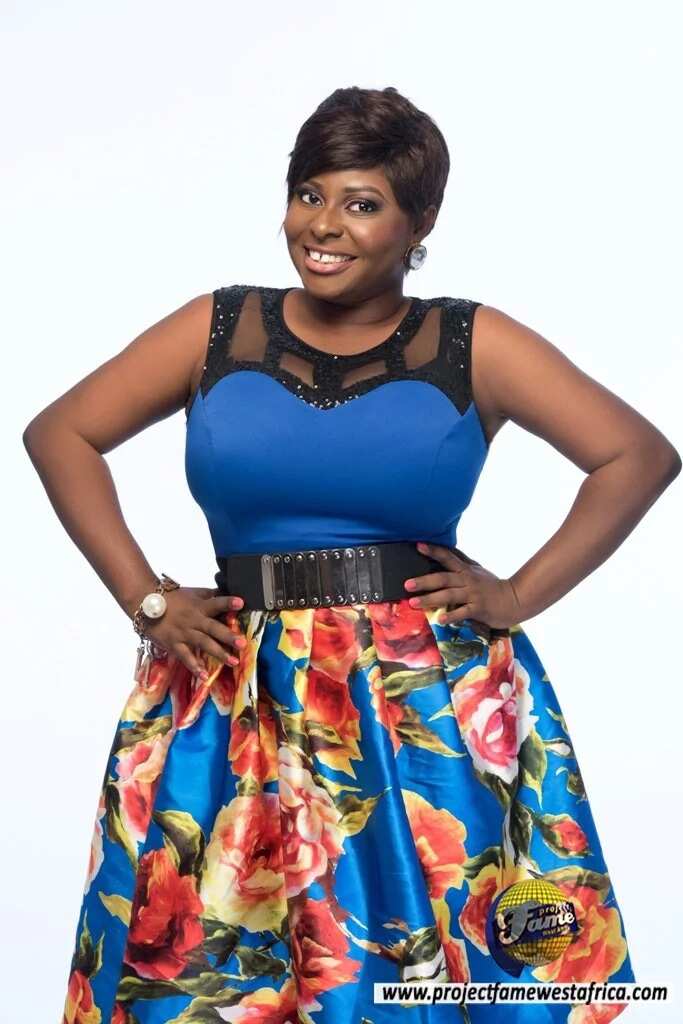 7: Deinde Okubajo studied Business Management at the University of Leicester. He is 27 years old and from a family of two (him and his mum). Deinde started singing in J.S.S 1 when he ran into a chapel in a bid to escape punishment. He was then made to join the choir and voila!
His hobbies include playing American football, swimming, partying, and going to the beach. He loves beautiful women, but detests body odour and mosquitoes.
One of his commendable life achievements was his ability to embark on a weight loss journey, as he used to weigh about 135KG. Deinde just had to face it to maintain a healthy self esteem and positive outlook to life, which he of course now enjoys.
He's got great admiration for John Legend, 2Face and Bob Marley. He particularly loves to sing Reggae as this brings his vocal dexterity to the fore. In life, he wants to be one of the greatest artistes there is, and become a household name. He intends to sing his heart out while in the competition and make it to the finals at least.
Deinde is an outgoing, versatile and accommodating person, but gets easily ticked off when he feels he is being taken advantage of.
In his words, "While in the Academy, I might be caught flirting but not fighting and I will definitely miss my dog and clubbing with friends".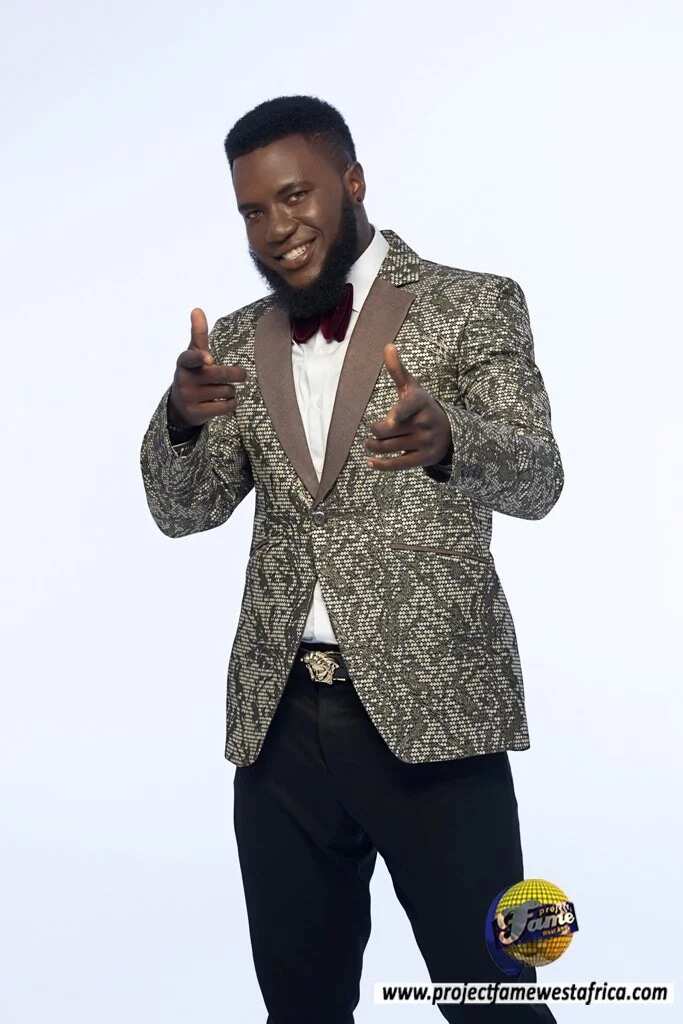 11: Jeffrey Ufedo Akor, another 18 year old that made it to the Academy. He is a Sound Engineering graduate from the SAE Institute, Cape Town.
As the last child, he grew up listening to his siblings' sonorous voices, and began his own musical journey at the age of 5.
At age 13, he took part in a competition with his brother, and although they didn't win, he learnt a lot and wants to consolidate on that in the Academy. His musical influencers are Chris Brown, Lawrence Flowers, and Kim Burell. He believes the opportunity to work with Uncle Ben and Tee-Y Mix will unveil the talent in him.
Jeff's vocal texture stands him out in the crowd and his amazing ability to learn and understudy people is another major strength. As a reserved young man who loves his space, he spends his leisure time playing football or recording/mixing beats for songs.
"Be attentive, watch and learn" are his watchwords and strategy to win this season's competition.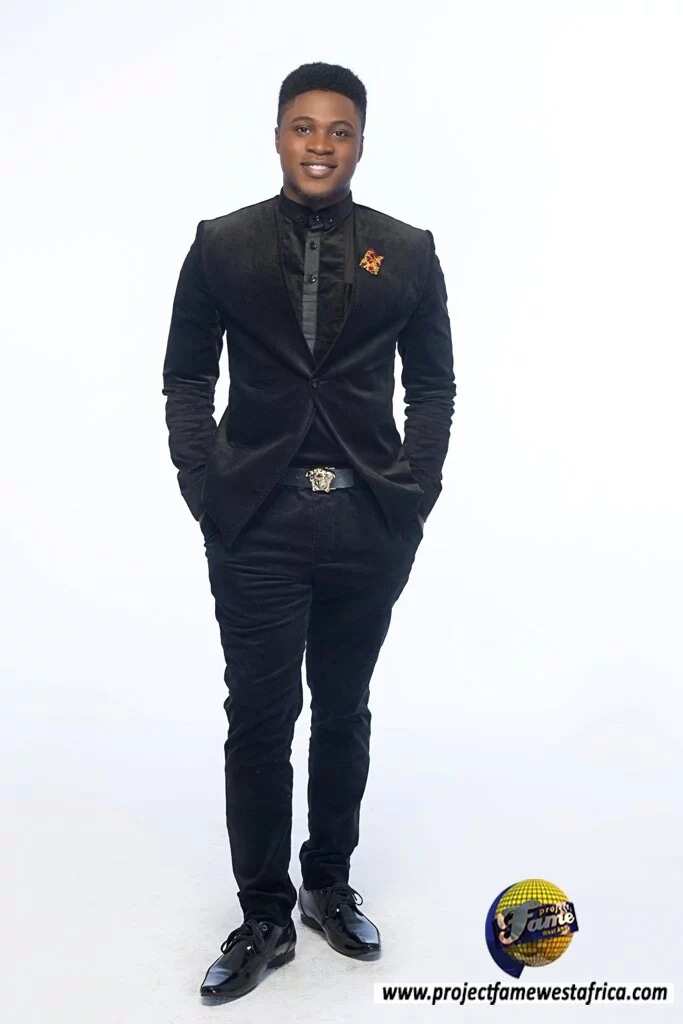 12: Meet 18 year-old Jennifer Chioma Amadi. She lives in Lagos, is single and seeking admission into the university.
She started singing at a very tender age, with her highpoint being the day she sang in church and got the congregation moved to tears with her ministration.
She loves to sing, read books and gist with friends.  Jennifer draws music inspiration from Celine Dion, Mariah Carey and Whitney Houston.
She believes the Judges and Faculty are doing a great job in grooming contestants and looks forward to meeting Bibie Brew, Uncle Ben and Mummy J. Like the other contestants, she also desires to win Project Fame season 8, and ultimately touch lives with her music.
Her strategy for winning is to put God first and give every performance her best. She is going to miss everything in the outside world, but being in the Academy is a better cause and she's prepared to maximize that.
READ ALSO: PHOTOS: Showbiz Stars Renew MTN Endorsement Deal
13: Joy Chukwuma: Joy's whimsical sense of humour is definitely hard to miss. The 22 year-old graduate of Public Administration from Madonna University is currently a Youth corps member in Rivers State where she auditioned for the competition.
Music excites her, and she has a number of memorable moments to count in her music journey so far; some of which are the day she got the best vocalist award in her University, and also the day she represented her platoon at the NYSC camp. She was able to face a huge crowd and got positive feedback, this experience not only delighted her, it also helped strengthen her resistance to stage fright.
Joy is excited about being in the competition, having waited so long to complete her tertiary education; which was her dad's wish. She will miss friends and family –especially her two sisters Rose and Fidel. Her goal is to win, and winning it she must!
Joy's major influences in the music industry are 2Face, Rihanna, and Beyonce.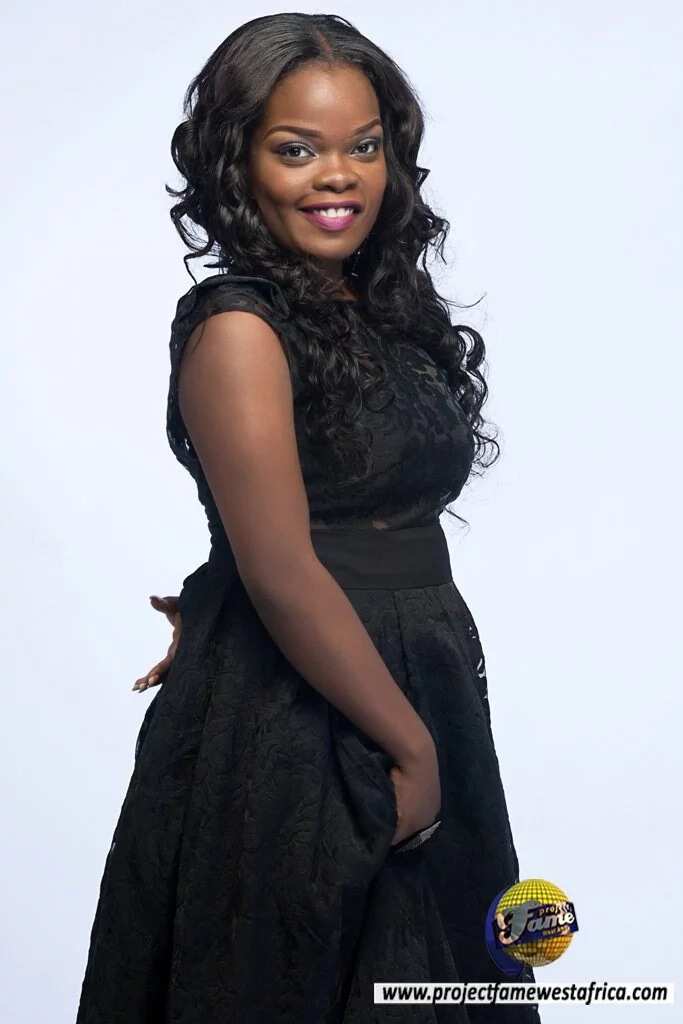 14: Amma Korantema Kumi: 26 year old Kumi has a BSc in Entomology and Wild Life from the University of Cape Coast, Ghana. As expected, her number one hobby is everything that is related to music. Asides singing, she is an ardent reader, likes to style hair and watch movies.
Unlike many who would not admit it, Kumi says she is a foodie! Food excites her, it makes her happy, and when she is feeling down, food can perform the miracle of brightening her mood. One of her most memorable experience as a singer was the day she performed at a South African festival where all the delegates joined her, and were moved to tears as she sang.
Another event, which happened to be the anchor of her decision to pursue music, was when she was advised to take music serious after she was made to sing at a job interview. For Kumi, her strength and uniqueness lie in the ability to perform a song well and also emote.
Making it into the Academy, she will miss her boyfriend and the freedom to do anything.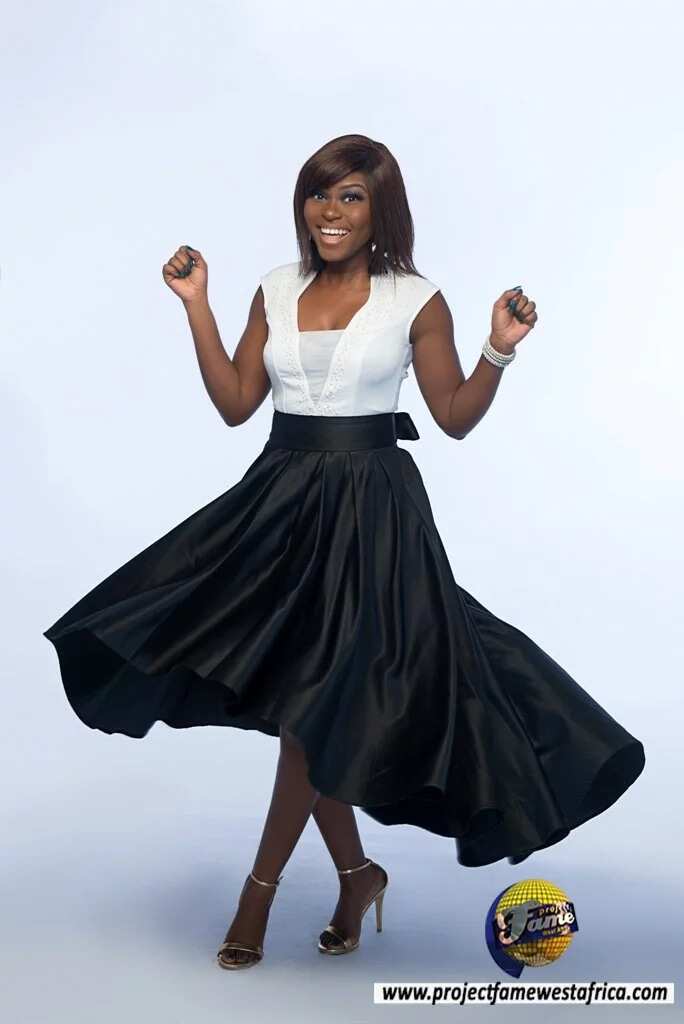 16: Olanma Pearl Awa-Agwu is a 21 year old graduate of Foreign Languages from the University of Nigeria, NSUKKA. She is from Ohafia, Abia state, Nigeria. She is born into a close-knit family of eight – dad, mum, five siblings (her twin inclusive). They share a strong friendship bond. She is closest to her twin because; "they are sisters by chance but best friends by choice".
Pearl and her twin sister –Ruby, wowed the regional Judges at the Port Harcourt audition. She loves to sing, dance, and write. The young lady has got a dynamic and radical personality; she can be quiet and reserved, or very lively and outgoing.
Pearl currently works for an online media company. She gets really excited by new experiences and beautiful memories while her major pet peeves are lies and wrong accusation. Being part of her Christian fellowship choir back in University jumpstarted her music interest.
She looks forward to the vigorous Academy trainings that will polish her singing skills and help get rid of stage fright. Her strategy for winning Project Fame will be to stick with the saying; "when the going gets tough, the tough get going".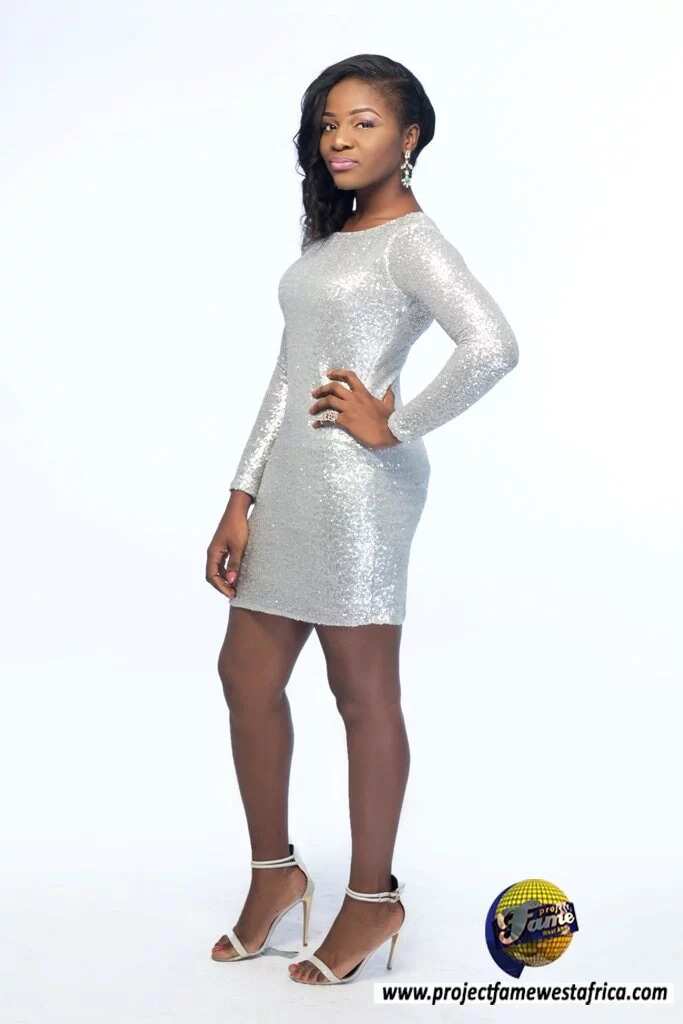 17: The Nigerian born Ghanaian Richie Tay started playing the guitar even before he started singing. He plays the guitar with certain unique dexterity and passion. Richie is 24 years old and lives in Accra.
He enjoys playing basketball, swimming, and making friends. For him, his first stage performance ever is a day to always remember, as this launched him into the world of music.
He sees the competition as a forum for equally talented singers, and he's excited to explore the Academy. As a simple minded person, he has just one aim in life; to  become a great musician.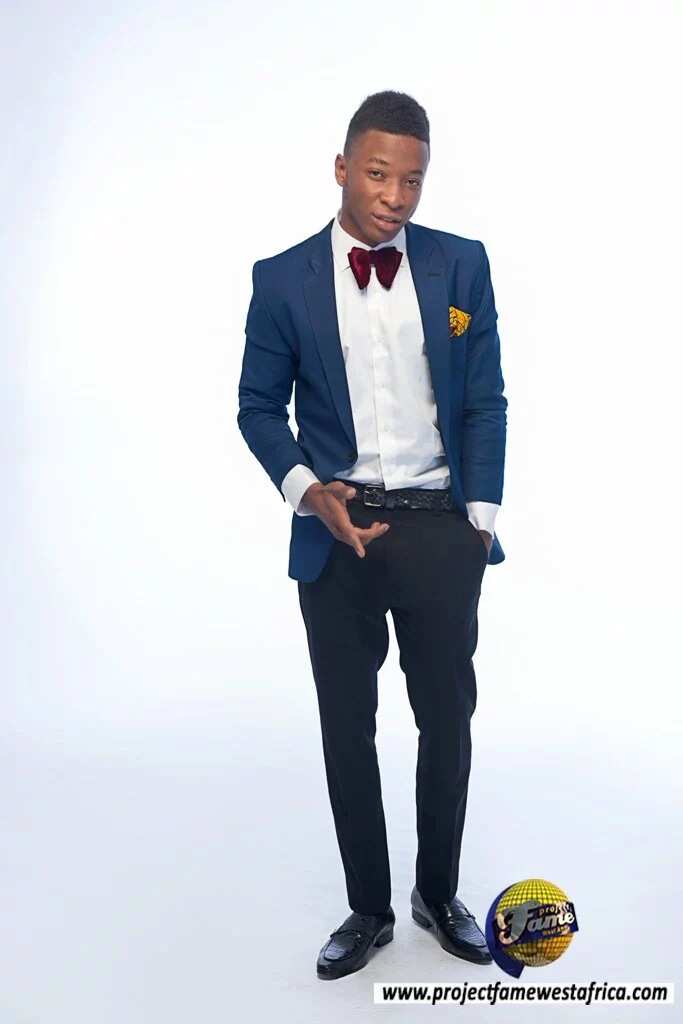 18: Tejiri Odjighoro: The quintessential beauty and brain is a first class Electrical Electronics Engineering graduate of Afe Babalola University.
She is from a unique family of 7; mostly professionals –Lawyer, Medical Doctor, Engineer etc who all love to sing. Apart from music, Tejiri is also a passionate makeup artist, and hopes to have her own make up line in the near future.
She started singing at seven, a result of listening to Westlife over a long period of time.
She looks up to musicians like Rihanna and Beyonce because she believes they are the definition of beauty, grace, and talent. Tejiri says she is romantic, loves dogs, flowers, chocolates, and walking on the beach with someone special in her life. She does not belong to the 'single & searching' category.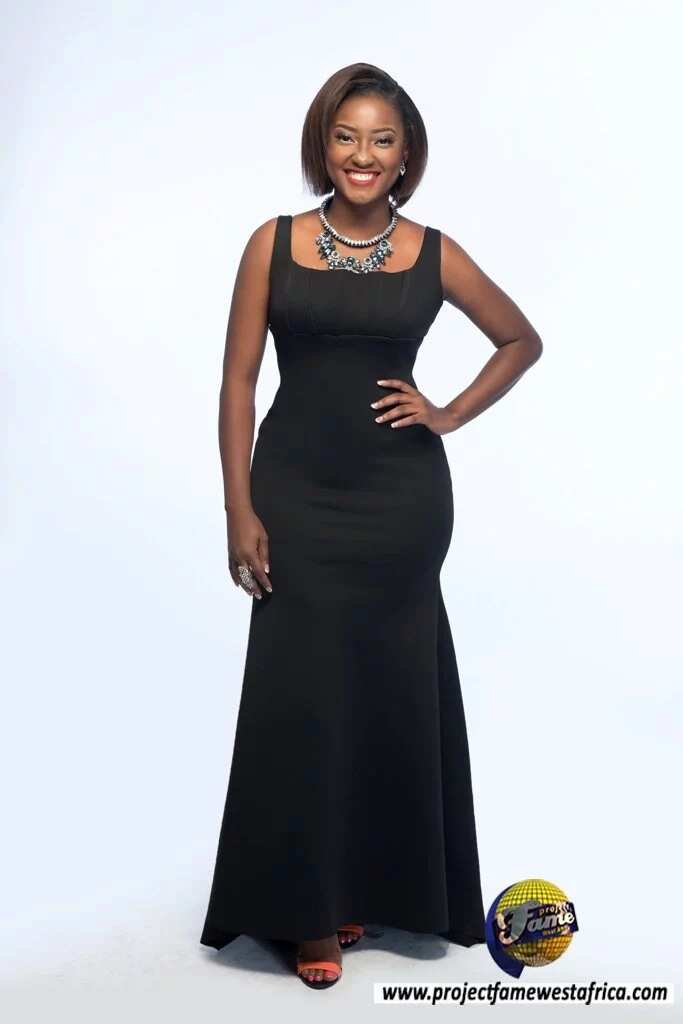 It was reported last week that, financial crisis has hit the MTN project fame. 
Source: Legit.ng