Why Lamido Will Be Vindicated – Ex-aide
The arrest of former governor of Jigawa state, Sule Lamido by the Economic and Financial Crimes Commission (EFCC) has continued to trigger reactions.
Speaking to Daily Trust, a former special adviser to the ex-governor on Youth and Student Affairs, Comrade Danjani Umar has described the arrest of his former boss as political witch-hunt meant to tarnish the image of the former governor.
Umar while awaiting the arrival his boss at the premises of the Federal High Court in Kano, said Lamido will be vindicated at the end of the day.
READ ALSO: Sule Lamido's Arrest: Divergent Views Among Nigerians
"You see we know what is happening is just meant to tarnish the image of our boss. The whole world agrees that Lamido has performed excellently well in his eight years as governor in Jigawa. 
"They are talking about N1.8 billion found in an account traceable to him and I found it laughable. Here is someone who executed projects, that is the envy of more economically viable states like Lagos and Rivers but nobody is asking where he got the money to do such huge projects.
"There are governors who got more allocation than Jigawa and did nothing with it and they are walking free. We the supporters of Lamido cannot be fooled", he said.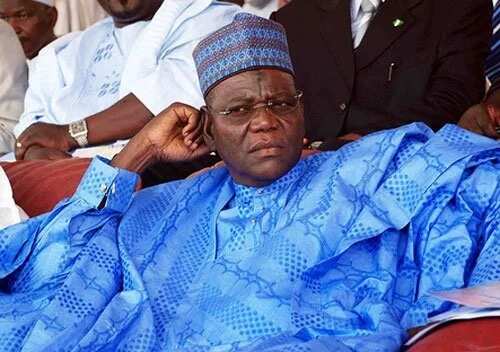 According to Umar, politicians are aware that calculations for 2019 have begun and those who feel that Lamido who is considered "the last standing political general in the PDP in the North is an obstacle are at work".
Sule Lamido was arrested yesterday, July 8, for money laundering. This comes hours after two of his sons were arrested by the EFCC over N1.3 billion fraud.
Source: Legit.ng