PHOTOS: Buhari Rides Much More Expensive Car Than GEJ
In terms of presidential cars, there is change indeed. While GEJ was riding an ordinary Mercedes-Benz S 350, Muhammadu Buhari prefers much more expensive and luxury model – Mercedes-Maybach S600.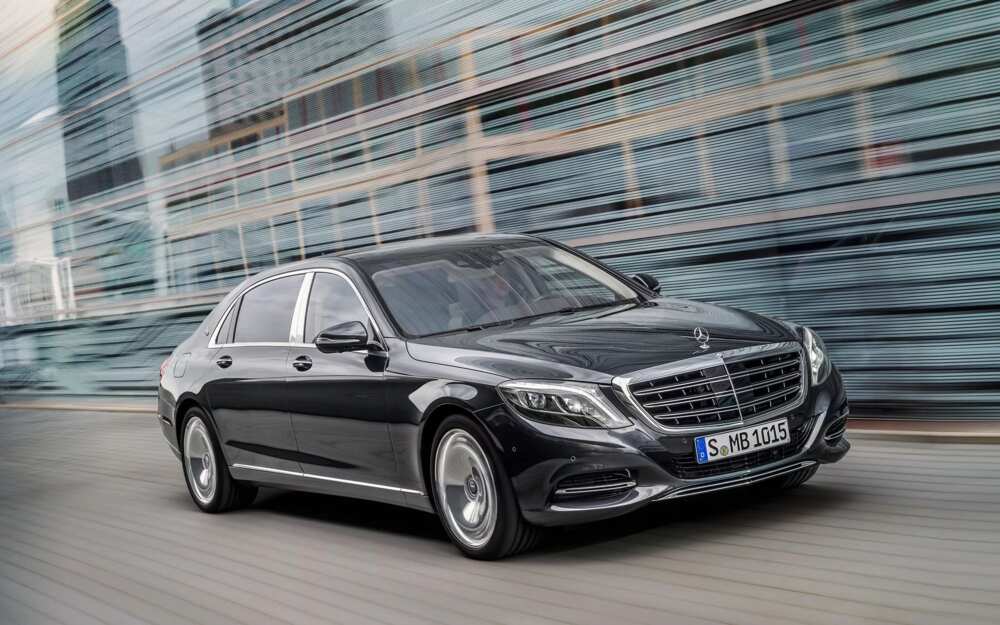 While both Goodluck Jonathan and Muhammadu Buhari prefer Mercedes-Benz, it seems that Jonathan's taste in cars is much more simplistic than Buhari's.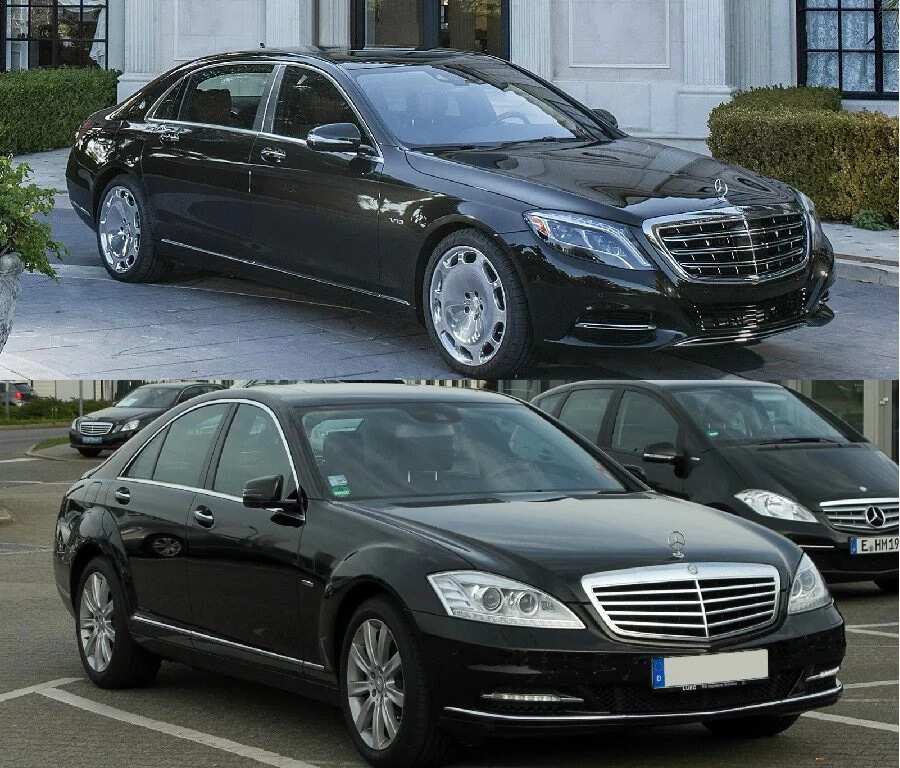 Jonathan attended the ceremony of Buhari's presidential inauguration inside an ordinary Mercedes-Benz S 350.
Muhammadu Buhari enjoys rides in much more comfortable and luxury Mercedes model after stepping into the presidential office – Mercedes-Maybach S600.
This car represents the top notch in the latest sixth generation of luxury Mercedes-Benz special class cars, labelled by company as the W222, while GEJ's car belongs to the previous fifth generation –the W221.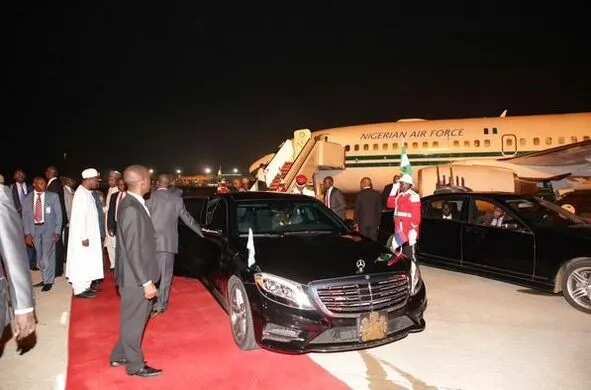 Mercedes-Benz representatives describe Mercedes-Maybach S600 as "an extra highlight in the luxury segment."

Available luxury appointments over and above what was offered in the W221 include a choice of massage type for each seat occupant, while the W221 offered various intensities of a single massage type.

Mercedes-Maybach S600 in base-line configuration costs around $258,000 or N51,6 million, while the price for the new Mercedes-Benz S 350 is only $135,000 or N27 million.
Upgraded versions of these cars for world leaders cost tens of thousands dollars more than their base-line configuration, but include the capability to withstand small arms fire and explosive devices, and a self-sealing fuel tank.
There have been huge scandals related to expensive car purchases under Jonathan's rule.
Members of a committee handpicked by President Goodluck Jonathan to investigate the purchase of two BMW armored cars at a whopping cost of $1.6 million were intensely pressured by the former president to deliver a watery recommendation that exonerates Aviation Minister, Stella Oduah.
The committee set up to probe the N255m bulletproof car scandal in the aviation ministry has indicted the Minister, Ms. Stella Oduah.
Source: Legit.ng