How OBJ Secretly Repatriated 13,000 Women From Italy
Dr. Patrick Dele Cole, a former aide of Olusegun Obasanjo, has made a damming revelation about some activities of the former president of Nigeria.
The one time special adviser to the Ogun state-born politician disclosed that the then Nigerian president secretly repatriated 13,000 women from Italy over cases of illegal immigration.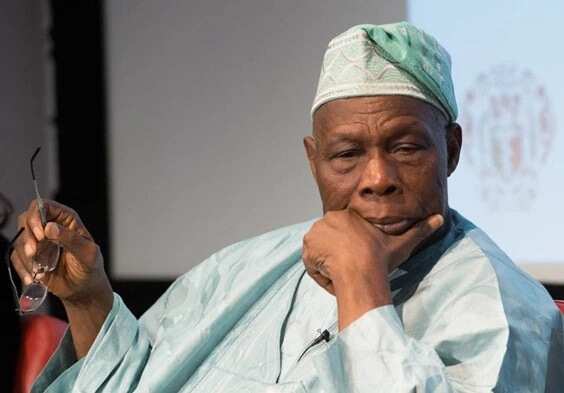 READ ALSO: Olusegun Obasanjo Suggests New Anti-Boko Haram Strategy
Vanguard quoted Cole to have said that the women were brought back to the country secretly to avoid embarrassment by family members and the public, while also blaming host countries for not firming up their protocols over immigration policies.
He said: "There are three United Nations Protocols on Human Trafficking and Treatment of Refugees. There is little problem with the first one, except the provision that a refugee must seek asylum at the first port of call. Many countries deliberately flout the second protocol – treatment of refugees.
"But people are exposed to danger in crossing the Sahara. Bedouin or Surwa Arabs or Puel's tribes are the middlemen: the starting price for the journey is US$5,000 – then the price goes up to US$10,000 and possibly the sale of human body parts – Kidney, liver, cornea, then the would-be refugee is left to die.
READ ALSO: Fashola, Amaechi, Utomi Makes Buhari's Ministerial List
"Women start the journey to Libya from Eritrea, Somalia, Nigeria, Ghana, etc with US$5,000. One set of traffickers then hand over these people to another set of traffickers who demand double. If the would-be refugee is a woman, she is sold into slavery or used as a prostitute until the debt is discharged".
"Then, on to a boat, another set of traffickers take over the helpless woman to prostitute for the same journey, which takes 6-10 years of stop and go. In 1999 – 2010, the Obasanjo administration repatriated 13,000 women from Italy. This was done quietly to avoid shame to the families."
While advising Nigerians against illegal immigration, Dr Cole also asked host countries to ensure they are strict with their protocols for allowing people in, adding: "Protocols should be awakened, institutions built – robust campaign in the home countries must be carried out."
Just over a month ago, a pregnant Nigerian woman was among those rescued by the Italian government after she had reportedly fled the northern part of Nigeria over incessant Boko Haram attacks.
Source: Legit.ng