Jeff Bezos Set to Become The First Billionaire to Travel to Space
- Billionaire Jeff Bezos will soon travel to space, becoming the first ultra-rich man to do so in the world
- According to the Amazon founder, travelling to space has been a childhood dream which he is about to fulfil
- Bezos will travel to space aboard the rocket ship made by his space company, Blue Origin on July 20
PAY ATTENTION: Join Legit.ng Telegram channel! Never miss important updates!
In what will be a dream come true, Amazon founder, Jeff Bezos will be flying to space on the first crewed flight of the New Shepard, the rocket ship made by his space company, Blue Origin.
According to CNN, the flight is scheduled for Tuesday, July 20.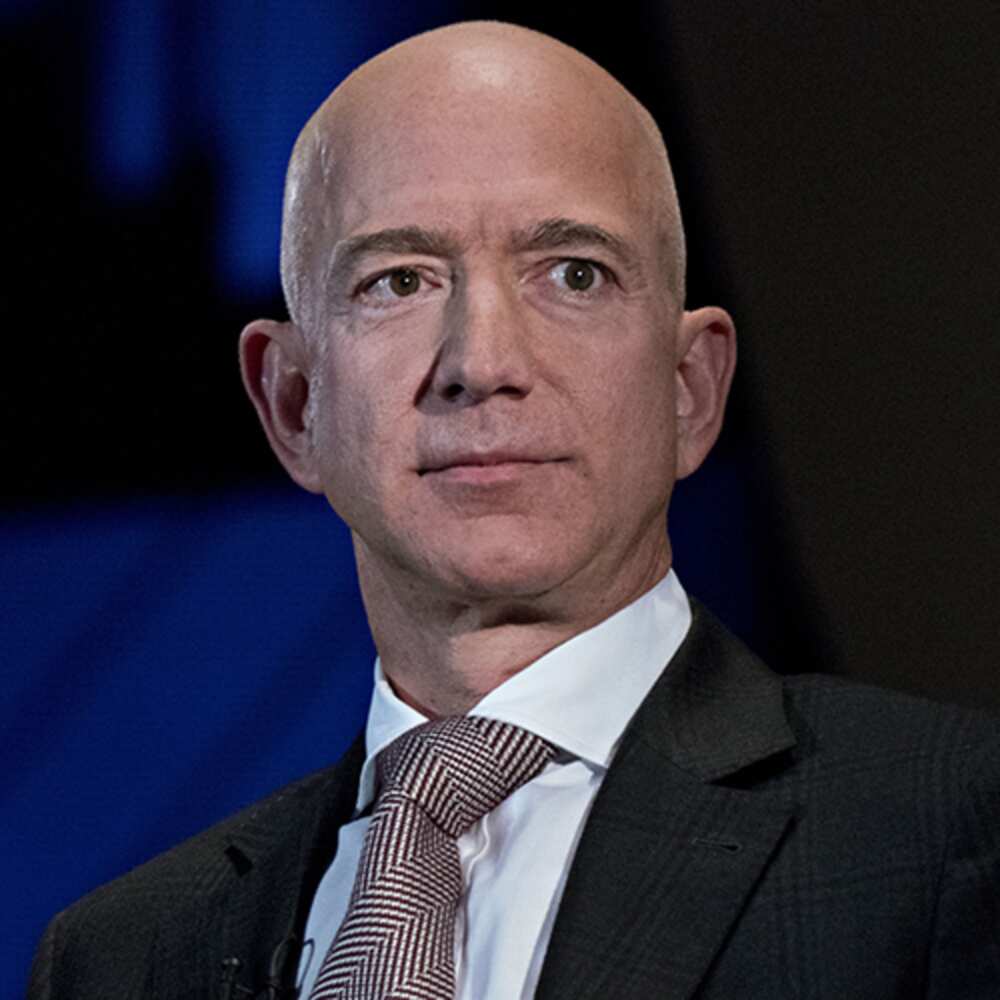 Blue Origin said Bezos' younger brother, Mark Bezos, will also join the flight.
The Amazon boss was quoted to have said:
"Ever since I was five years old, I've dreamed of traveling to space. On July 20th, I will take that journey with my brother. The greatest adventure, with my best friend."
With this, he would be the first of the billionaire space tycoons to experience a ride aboard the rocket technology, NBC News added.
I got the contract
In another development, the second richest man in the world, Elon Musk trolled Jeff Bezos, the richest man on earth after their space companies went head to head for a NASA contract recently.
The contract had been given to Musk's Space X, and Bezos wasn't happy that his Blue Origin firm lost the bid. The number one billionaire wrote in protest to the Government Accountability Office, seeking a review.
Both companies had battled for a Human Landing System Program. Initially, Space X and Blue Origin were both meant to jointly handle the $2.9 billion contract, but financial constraints affected the plan, and one bidder had to be chosen.
Jeff Bezos' Amazon weilds its power
Also, Chinese products are being pulled out of Amazon stores by the e-commerce company. Bezos' company seem to be wading a big stock against selected Chinese companies taking advantage of buyers.
Merchants from the Asian country accounts for a large percentage of sellers on Amazon, especially new sellers, which is estimated at 75% in January 2021, up from 45% last year.
Some of these merchants are said to spend big on product reviews, which the tech giant take seriously, and use to determine the longevity of a merchant on its online marketplace.
Girlfriend wanted
Meanwhile, Legit.ng had reported that a Japanese billionaire, Yusaku Maezawa, aged 44, is looking for a girlfriend who believes in world peace to join him on travel to space in 2023.
The 44-year-old said that he is looking for a lover that is over 20 years old to join him on an adventure that will be documented in a film.
He said that the girl must be interested in going to space and be able to go through the routine of preparing for the journey.
Source: Legit