Elon Musk Shades Jeff Bezos after Richest Man Complain of Losing to Space X
- The two richest men competed for a government contract worth $2.9 billion, Elon Musk won
- Jeff Bezos question government decision to give the space contract to Musk's company Space X
- The founder of Tesla took a swipe at the Amazon founder, mocking him on Twitter following Bezos' complain
PAY ATTENTION: Join a community of CEOs, founders, and decision-makers: subscribe for a free monthly business newsletter Digital Talks and succeed BIG!
The second richest man in the world, Elon Musk, trolled Jeff Bezos, the richest man on earth after their space companies went head to head for a NASA contract recently.
The contract had been given to Musk's Space X, and Bezos wasn't happy that his Blue Origin firm lost the bid. The number one billionaire wrote in protest to the Government Accountability Office, seeking a review.
Both companies had battled for a Human Landing System Program. Initially, Space X and Blue Origin were both meant to jointly handle the $2.9 billion contract, but financial constraints affected the plan, and one bidder had to be chosen.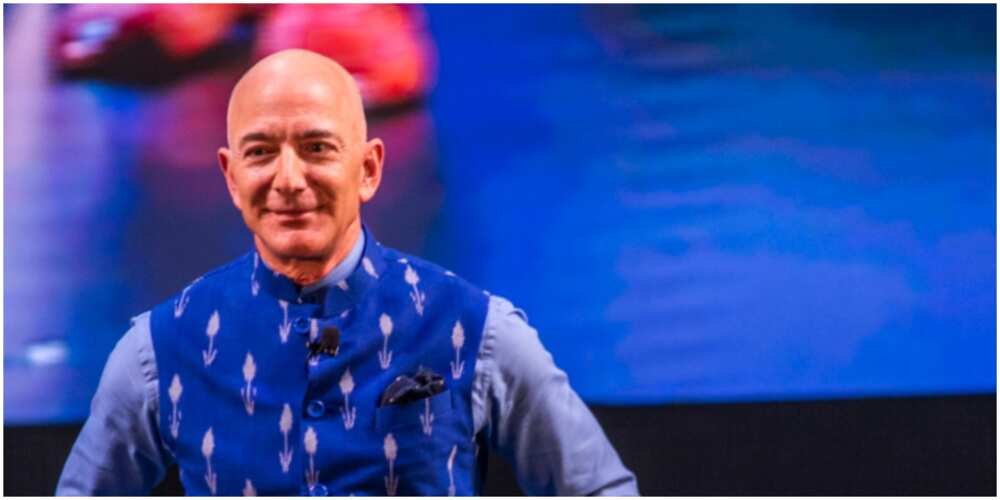 He said the decision to award Space X the contract is flawed, and the goalpost was removed last minute. In his statement to protest the decision, Bezos said:
"NASA has executed a flawed acquisition for the Human Landing System Program and moved the goalposts at the last minute.
"Their decision eliminates opportunities for competition, significantly narrows the supply base, and not only delays but also endangers America's return to the moon. Because of that, we've filed a protest with the GAO."
New York Times had reported Bezos' letter to Government Accountability Office, and in direct response to the Bezos' article, Musk took to social media, Twitter, and simply tweeted:
"Can't get it up (to orbit) lol"
He also attached a screenshot of a report with the headline: Jeff Bezos Unveil Blue Origin's Vision for Space And a Moon Landing.
Meanwhile, Legit.ng had previously reported that the African Development Bank barred a Nigerian company, Maxicare Nigeria after an investigation showed the company was involved in fraudulent practices.
The debarment will prevent Maxicare from accessing capital projects backed by multilateral financial institutions like the World Bank, Asian Development Bank, the European Bank for Reconstruction and Development and the Inter-American Development Bank.
The fraudulent practice was done in a road project to link Cameroon and Nigeria through Bamenda-Mamfe-Abakaliki-Enugu road corridor.
Source: Legit.ng