CBN Deputy Governor Cries Out Over Farmers Inability to Access Their Farms
- Ahmed Aishah said in her MPC communique that structural bottlenecks behind inflationary pressures
- The deputy governor of the central bank of Nigeria is worried about the inability of farmers to access their farms
- She said solution must be urgently applied to the insecurity in the country and deplorable infrastructure that prevent food movement
PAY ATTENTION: Join a community of CEOs, founders and decision-makers: subscribe for a free monthly business newsletter Digital Talks and succeed BIG!  
The deputy governor of the Central Bank of Nigeria, Ahmed Aishah, said inflation pressures witnessed in the country was caused by structural bottlenecks which has affected food supply.
Aishah stated that insecurity and infrastructural gaps form the bottlenecks that has driven food inflation up to one of its highest margin of 21.79 percent in February 2021, from 20.57 percent in January 2021.
Farmers have been unable to access their farms in food-producing regions like Benue and the other Northern States. During that period, there was a blockage of food transportation from the North to the South.
The Amalgamated Union of Food and Cattle Dealers in the North had stopped food transportation, causing an uptick in food prices. Coupled with infrastructural deficiency, movement of food crops from farm to market was hampered, further pushing prices up.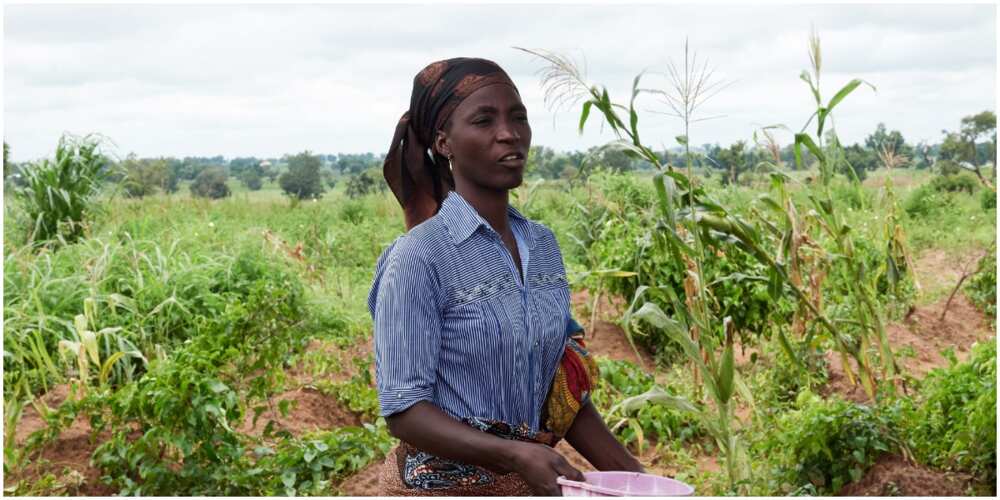 In her note in the CBN-MPC communique, Aishah said:
"Structural bottlenecks such as security challenges, which prevented farmers in major food-producing regions from accessing their farms
nd infrastructural gaps that hampered movement of food crops from farm to market, exacerbated inflationary pressures thus reversing the decelerating trend of inflation observed in previous months."
She said there's a need to urgently put to an end, the factors fueling inflationary pressures such as insecurity. Aishah also asked for fiscal initiatives from the government to tackle transportation and logistics problems.
"There is an urgent need to address the structural rigidities fueling inflationary pressures to ramp up productive capacity in the agricultural sector and reduce supply side impact on food prices.
"In this regard, efforts at tackling security challenges faced in various geo-political regions must be intensified, so also is the execution of fiscal initiatives to improve transportation and logistics infrastructure."
Meanwhile, the Legit.ng had previously reported that Nigeria became the biggest market for cryptocurrency on Paxful, an exchange platform for bitcoin and other cryptocurrencies.
As at April this year, Nigerians have traded about $1.5 billion on the platform to surpass countries like China, United States, India, and Kenya, despite the Central Bank of Nigeria's ban on cryptocurrency.
According to Paxful, the $1.5 billion was traded by 1.5 Nigerians who have embraced bitcoin and other cryptocurrencies as a wealth multiplier.
Source: Legit.ng