Tony Hawk net worth: how rich is the legendary skateboarder?
Skateboarding is a unique sport. With over ten million skateboarders worldwide, the market's net worth of skateboarding is estimated to be worth billions of dollars annually. It is no surprise, therefore, that skateboarders such as Tony Jawk are among the richest sportsmen in the world. Tony Hawk embraced the sport and pursued it professionally. How rich is the legendary skateboarder? How much is Tony Hawk net worth?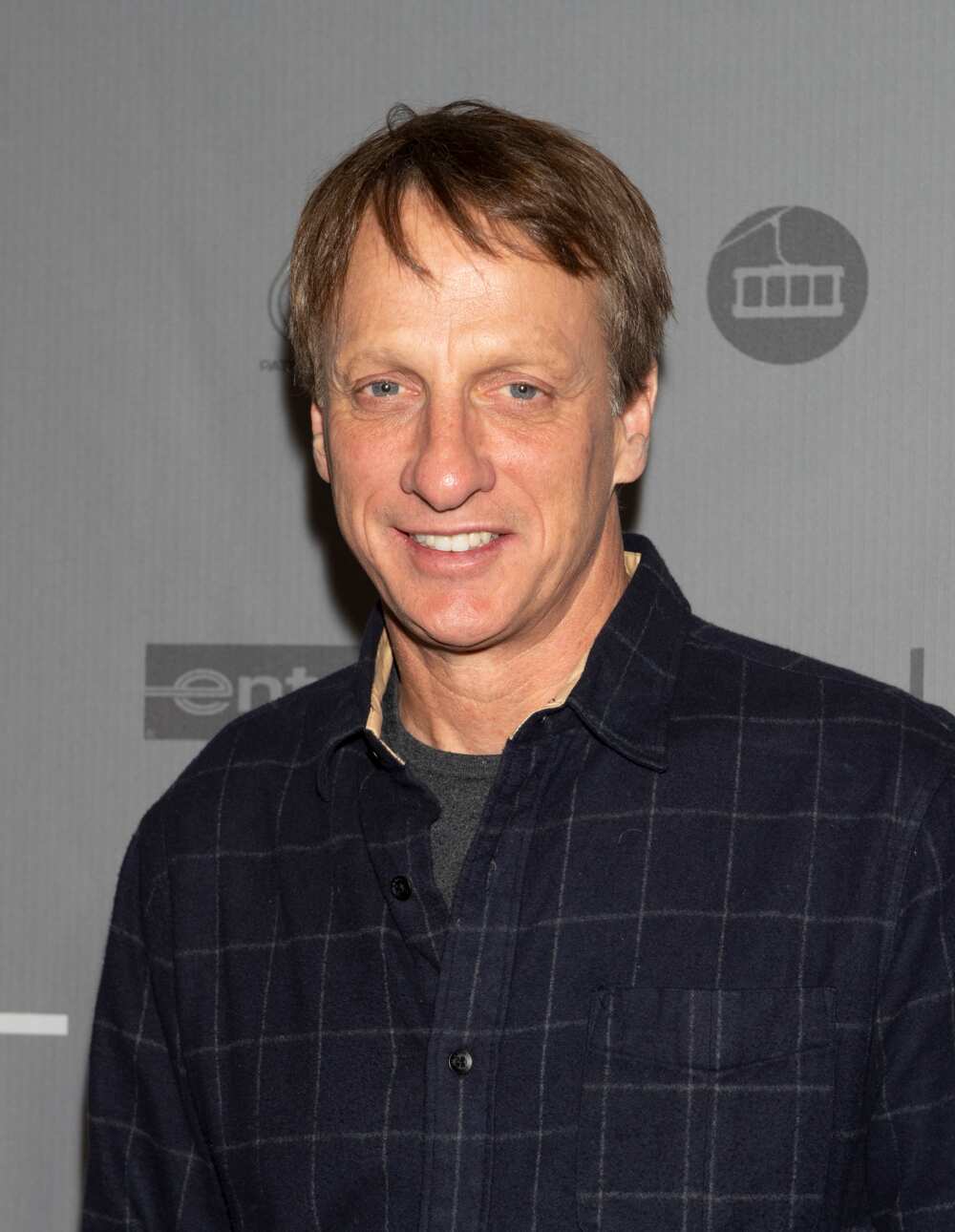 Tony Hawk is a celebrated sportsman and champion for his successful career. He has accumulated a rather substantial amount of money.
How much money does Tony Hawk make? Let's have a look at his career and his sources of income. His video games, skateboards, house among others will help us understand how rich he is.
Who is Tony Hawk?
Tony Hawk is an American professional skateboarder, entrepreneur and the owner of the skateboard company Birdhouse.
He was born on May 12, 1968 as Anthony Frank Hawk in San Diego, California to Frank Peter and Nancy Hawk. He is also known as Birdman.
He has a brother, Steve, and two sisters, Lenore and Pat Hawk. He grew up in San Diego.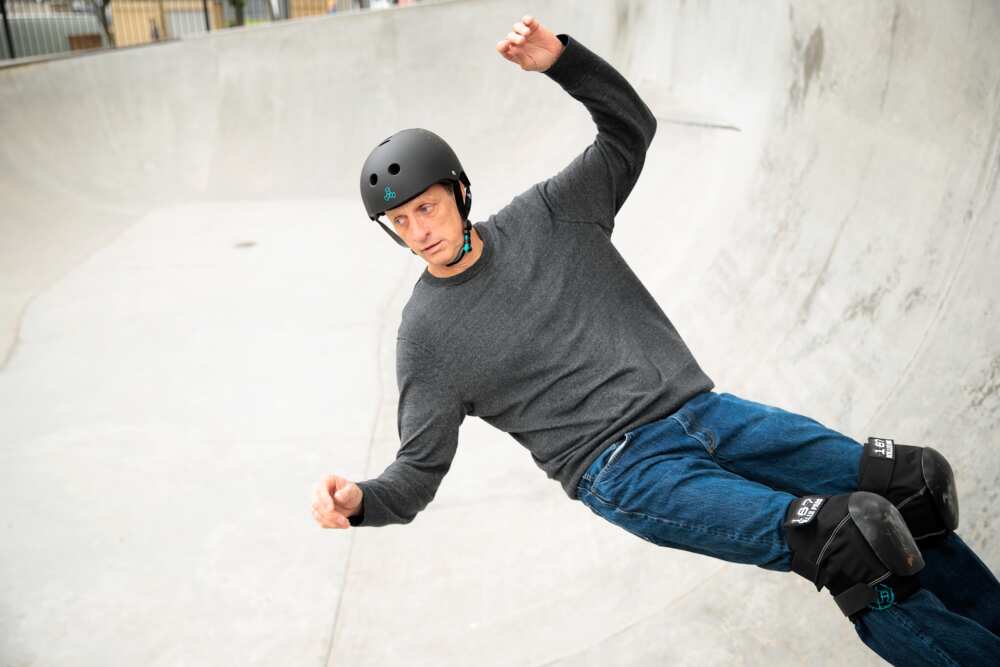 How did Tony Hawk get famous?
Tony's rise to stardom was through his professional career as a pro skateboarder. Tony has always pushed himself to greater heights in the sport.
His skills are instrumental and revolutionary in the world of skateboarding. The gifted skater has invented at least eighty tricks.
In his 17-year long pro career, he has won contest after contest. Mid 1999, he became the first skateboarder to land a 900 trick and to do 720 rotations. This skateboarding trick involves the completion of two-and-a-half mid-air revolutions on a skateboard.
He is one of the most influential skaters of all time.
So, how rich is Tony Hawk?
Tony Hawk net worth
How much is Tony Hawk worth? The pro athlete is undoubtedly rich and has amassed so much. Tony Hawk net worth is $140 Million. He is the highest-earning professional skateboarder in history.
He is the most famous and most recognized athlete in the history of the sport. He has won almost all skateboarding competitions.
His business ventures and product endorsements have made him even wealthier. He also began hosting his long-running radio show and launched the RIDE Channel on YouTube.
Before graduating from high school, he earned $100K a year from competitions, public appearances and endorsements. His most recent endorsements deals were reportedly worth over $1Million.
The hardworking athlete has earned so much in his seventeen-year pro career. He is one of the richest celebrities in sports. The talented athlete was the National Skateboard Association world champion for twelve consecutive years.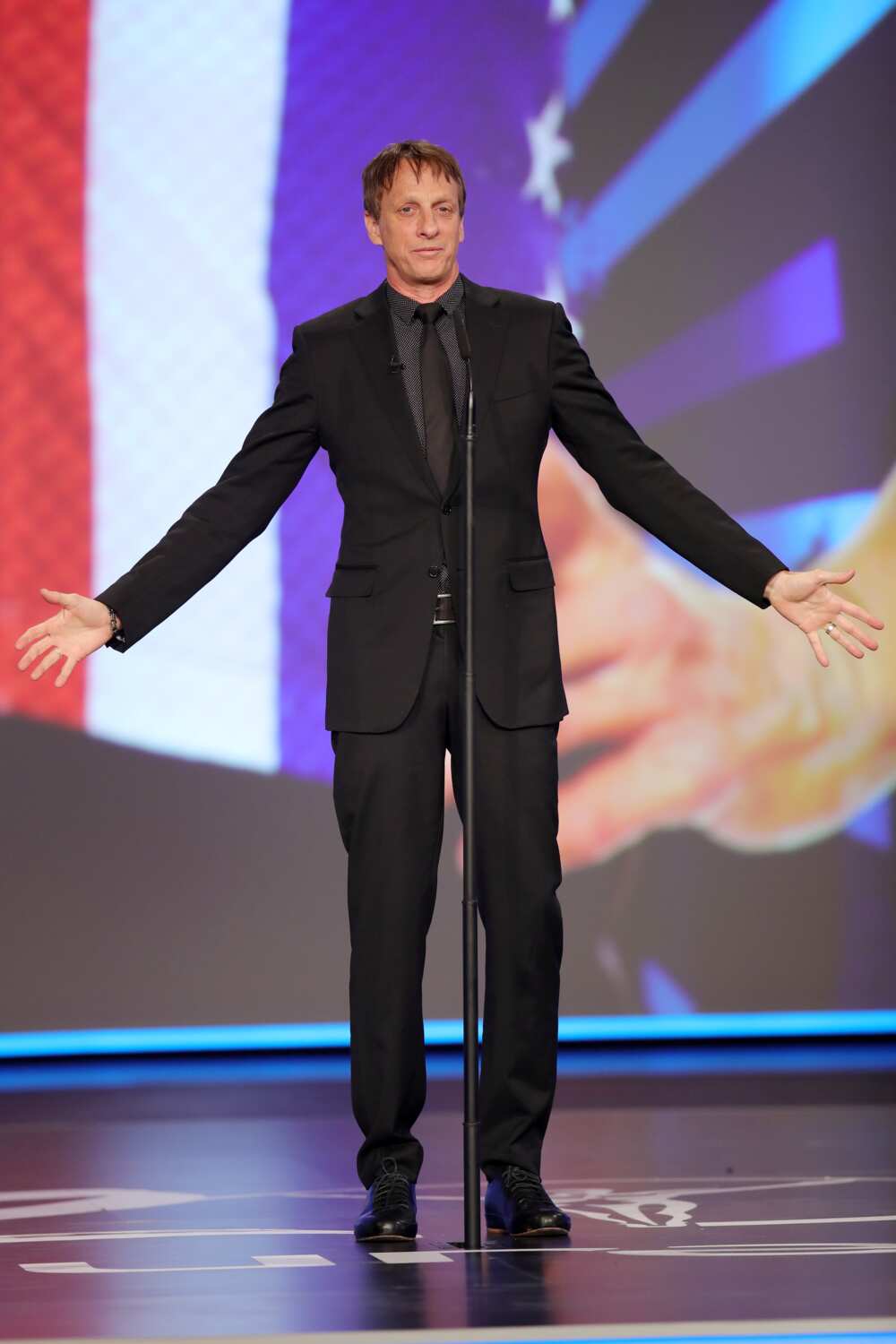 Tony Hawk house
Where does Tony Hawk live? Hawk still lives north of San Diego, a few miles from his boyhood home and the Del Mar Skate Ranch, where he learned his first tricks.
As a teen, he would make up to $100K in prize money from competitions that he won and company sponsorship.
In fact, he was making a lot more money than his teacher when he was in school. For this reason, his father convinced him to buy a house during his senior high, a decision he admitted as one of the wisest things he has ever done.
Taking his dad's advice, he put his growing income into a more long term project which was a smart move as it helped him acquire funds when skating was not very lucrative.
He was able to secure a $40K second mortgage to fund the Birdhouse skateboard brand. His Carlsbad Mansion is impressive and a sight to behold.
It is massive and fitted with amenities that guarantee extreme luxury, something that is a preserve for only the wealthiest in society.
Cars
Apart from his impressive house, the star drives some of the best vehicles in the world. After all, he's got the money for it all. The following are some of his cars:
Jeep STR8
Chevrolet Corvette
Jeep Wrangler Unlimited
Jeep Commander
Tony Hawk video games
Apart from his pro career, he pursued another business idea, making him a millionaire. He established a successful line of video games.
This lucrative venture sold big and better with each new production. His first game series Tony Hawk's Pro Skater debuted in 1999.
His games have gone through a series of productions, skyrocketing him into a household name. With rising popularity, Tony Hawk games had become bestselling video lines of all time.
More business companies approached the American sportsman to strike deals and get a piece of the pie. Every year, the successful line of video games has made sales worth $100 million.
Tony Hawk skateboards
Tony Hawk has had ups and downs in his career. It is through his downs that Tony Hawk skateboards company, Birdhouse started.
At sixteen, he was one of the top skateboarders in the world. He is a renowned champion and has won over seventy skateboarding contests.
He is credited to have completed the first documented 900 skateboarding trick. He has also shaped the sport's growth through his support, such as constructing new parks from his own foundation.
He has embraced the skateboard and used it as an outlet for his wild energy. Since he discovered his new art form, it was inevitable for the intelligent athlete to develop skills through practice and excel in the sport.
He had become a professional skateboarder at the age of fourteen. As the Skateboarding industry was falling, the American pro was facing bankruptcy.
Tony, along with a friend, Powell raised enough money to start the skateboard company. The company manufactured skateboards and skate accessories.
A few years later, teaming up with ESPN, the legendary was made the star of the games shortly after the skateboarding industry began to rise and Birdhouse Company made sales.
The company made it to charts as one of the biggest company in skateboarding. He became even more famous.
In his early years, Tony earned from merchandise such as boards, t-shirts and stickers sold with their names. At the age of fifteen, his signature skateboard model increased sales and royalties.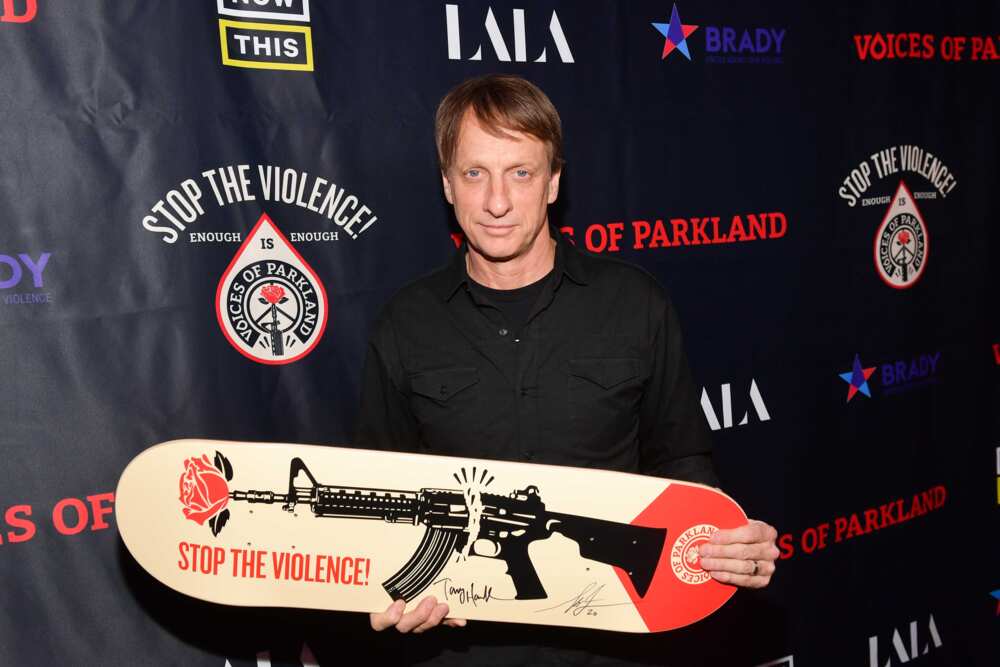 Tony Hawk Foundation
In the early 2000s, he launched the Tony Hawk Foundation.
The foundation was created due to a lack of safe skateparks in America and across the world. He has helped young people by creating public skateparks.
The foundation focuses on building them in low-income urban centers. It has helped over 590 skateparks projects.
Tony Hawk net worth continues to rise as years pass by. His journey to fame and success is definitely worth reading.
READ ALSO: Madelyn Cline bio: age, height, parents, partner, net worth, shows
Legit.ng recently posted an article about Madelyn Cline, an American actress, model, and social media star. She is best recognized for playing the character Sarah Cameron in the Netflix original series Outer Banks.
The actress, who has primarily worked as a soap opera artist, has also featured in Vice Principals, Stranger Things and The Originals.
Source: Legit.ng