Salva Dut biography: age, family, Ted Talk, is he married?
Salva Dut is a household name in Africa and across the world. He is the founder and President of Water for South Sudan, an organization which provides clean and safe water to rural villages in South Sudan.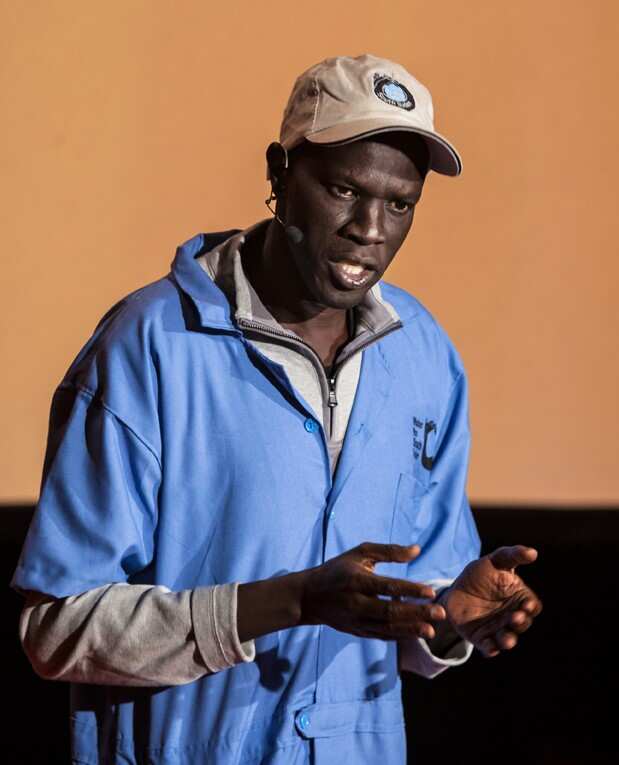 He is popularly known to be among the thousands of youth famously as the Lost Boys of Sudan who fled the civil unrest in the country in the pursuit to seek safety in refugee camps.
Profile summary
Date of birth: December 1st 1974
Place of birth: Southwestern Sudan
Age: 46 years (as of 2020)
Father: Mawien Dut
Salva Dut biography
Here is everything you need to know about the activist's life, including details about his personal life and humanitarian missions.
Background
When was Salva Dut born? The activist was born on December 1st, 1974, in southwestern Sudan, in a remote village to the tribe of the Dinka.
How old is Salva Dut now? Salva Dut age is 46 years old as of the year 2020.
He had three brothers and two sisters. Salva Dut and his family were separated from each other during the civil war in his country. Of all his three brothers, only one called Ring survived the civil war.
Education
For his education, he attended Monroe Community College in Rochester, New York. He worked three jobs to be able to pay his college fee.
Early life story
In 1985, amidst the two-decade civil unrest that was quickly spreading across the country between northern and southern Sudan, the war reached his village, and he was separated from his family.
He was 11 years old at the time. He was one of the 17,000 thousand boys who began a journey between two countries; Ethiopia and Kenya to find refuge during the harsh war times. The boys were famously known as the Lost Boys of Sudan.
For five years, Dut and the Lost Boys of Sudan journeyed through difficult conditions such as constant attacks from wild animals and the military. Most of the boys died from hunger, thirst and diseases.
Salva led 1,500 boys through 800 miles in the desert from Ethiopia through Sudan and then to a Kenyan refugee camp.
He spent six years at the United Nations-controlled Kakuma refugee camp with over 90,000 other refugees, living in a barbed-wire fenced camp until his resettlement to the United States of America in 1996. Through support from the United Nations and the U.S, Dut was among the 3,800 Lost Boys of Sudan who went to the U.S, Canada, and Australia, where families embraced them.
Salva Dut family members who survived the unrest and remained in southern Sudan had long forgotten about him and thought he was dead. Although he thought his family was killed too, he was determined to reconnect with his native land, South Sudan.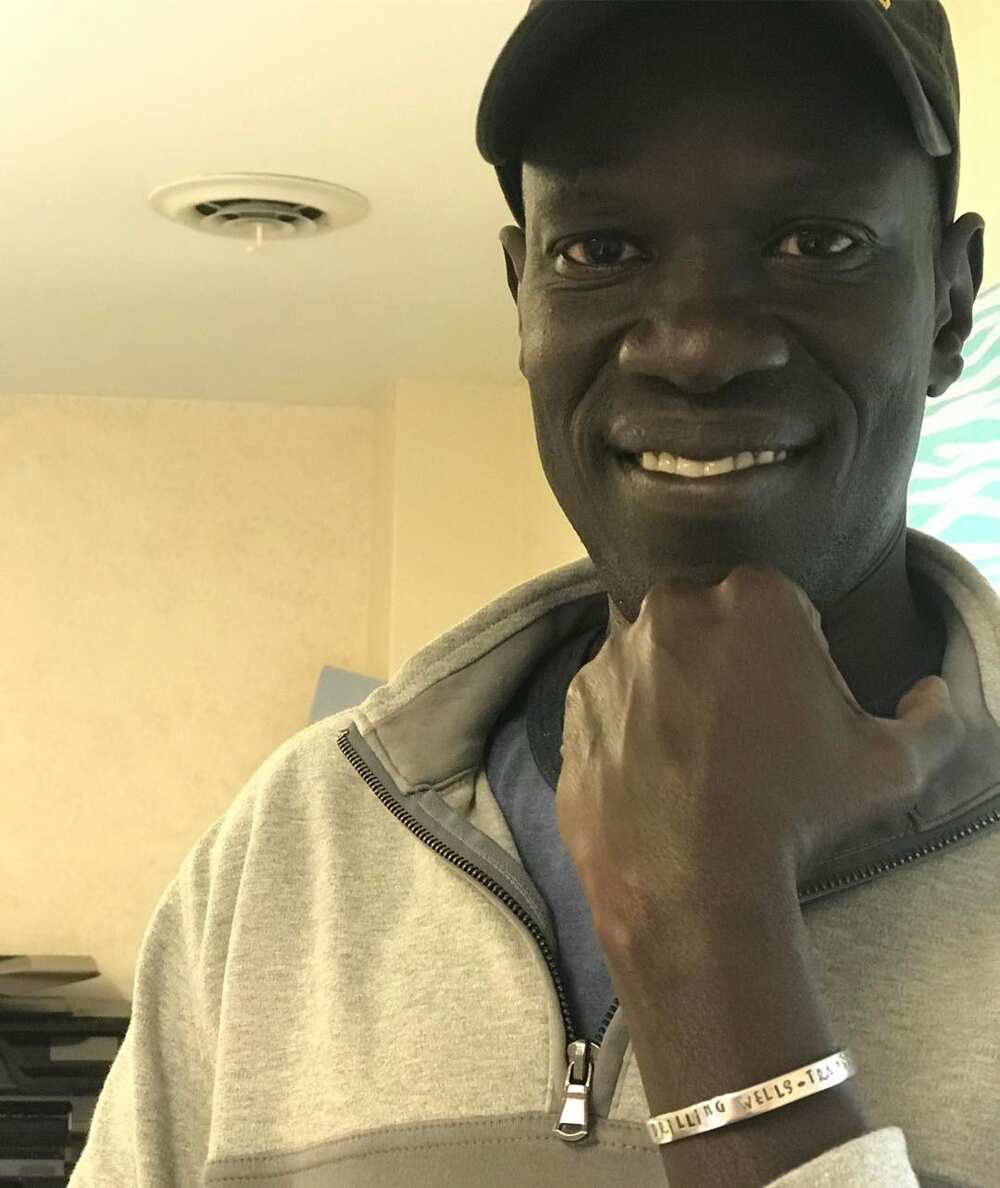 Salva Dut and his father
Salva and his father, Mawien Dut, were reunited after being separated for almost 16 years. In 2002, Dut found out from a fellow refugee that his father was still alive but was seriously sick in a United Nations Clinic.
His father was suffering from waterborne diseases and parasites. Dut returned to his home to be with his family again.
Mawien's illness inspired his son to help his nation, South Sudan, by bringing clean and safe water through raising funds and drilling water wells. He was dedicated to the humanitarian mission and made it his purpose. This was the rise of Water for South Sudan.
Salva Dut uncle
His uncle Jewiir was a former south Sudanese soldier. During their flight to a refugee camp, Uncle Jewiir was his guardian. He also protected him.
How did Salva's uncle die? Uncle Jewiir was killed by soldiers from northern Sudan.
The activist was devastated by Uncle Jewiir's death. He was left to fend for himself and scavenge for food, all these without Uncle Jewiir to protect him.
Salva Dut book
Linda Sue Park wrote a novel about Salva Dut's biography. The novel is called A Long Walk to Water - it was published in the year 2010.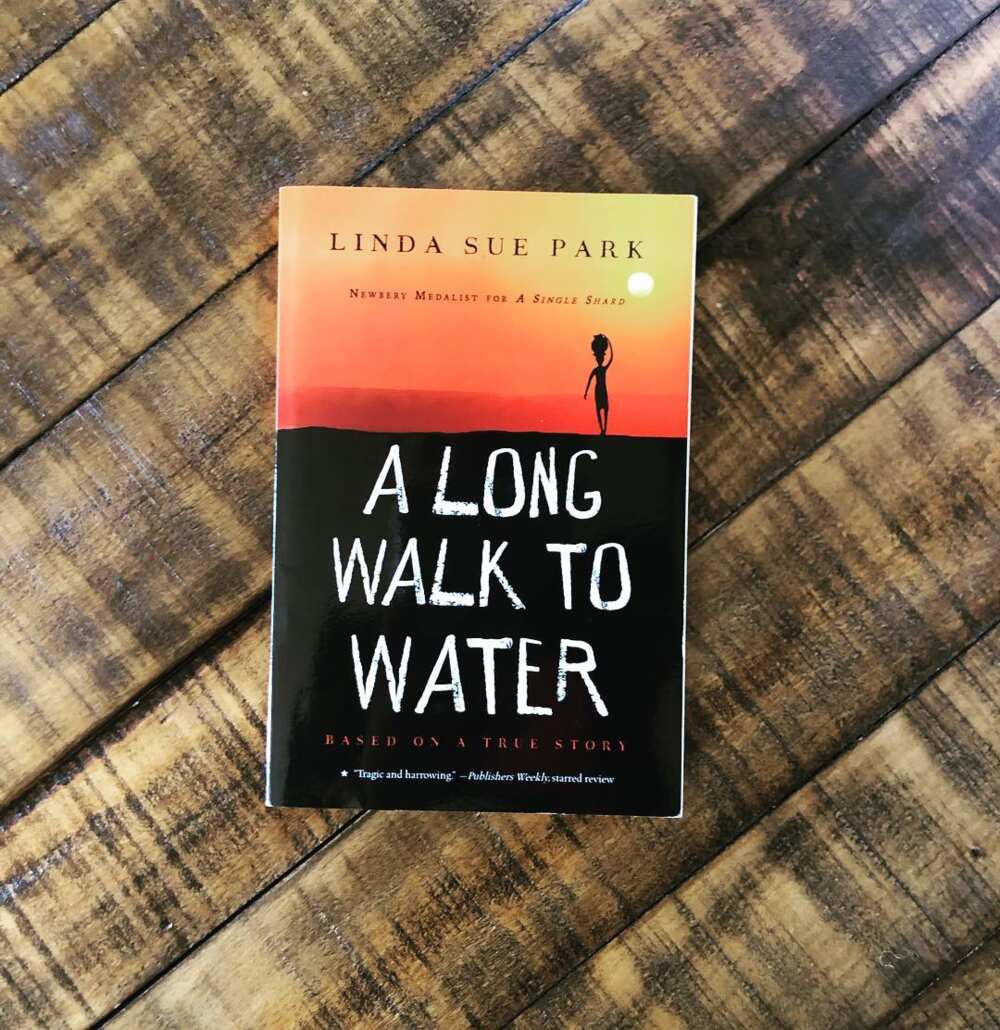 Is Salva Dut married?
Salva is married and he has children. Not much information is known about his wife and children.
Salva Dut Ted Talk
The activist gave a moving and inspirational talk at TEDxBeaconStreet in Boston on November 19th, 2016. This talk was given at a TEDx event using the TED conference format but independently organized by a local community.
Salva Dut is a role model to many through his courageous personal story and humble character. He is an inspiration to many in humanitarian missions.
READ ALSO: Paula Prentiss biography: age, height, sister, net worth, husband
Recently, Legit.ng covered the biography of Paula Prentiss, who is an American actress. The 82-year-old is a mother of two and the wife of actor Richard Benjamin. She ventured into acting while in the university through the help of Metro-Goldwyn-Mayer.
She has since appeared in several movies such as Follow the Boys (1963), Last of the Red Hot Lovers (1972), Saturday the 14th (1981), and I Am the Pretty Thing That Lives in the House (2016). As of 2020, the actress has an estimated net worth of $8 million.
Source: Legit.ng