US election 2020: 4 world leaders who still haven't acknowledged Joe Biden's projected win
As many people are celebrating the stunning victory of Democratic candidate Joe Biden over President Donald Trump of the United States of America, some notable world leaders are yet to congratulate the president-elect, Sky News reports.
PAY ATTENTION: Click "See First" under the "Following" tab to see Legit.ng News on your Facebook News Feed!
Some of these world leaders have good relationships with the often controversial president of the United States.
Some of the notable world leaders who are silent following Biden's historic win alongside running mate Kamala Harris are:
Xi Jinping, China
Two days after the result was declared, Xi Jinping, the powerful Chinese president is yet to congratulate the president-elect.
China's foreign affairs ministry in its remark said China will follow international customary practices in regards to making a statement.
At a Ministry of Foreign Affairs daily press conference in Beijing, a spokesperson said simply:
"We noticed that Biden has declared victory. We understand the US election result will be delivered following US laws and procedures.
Vladimir Putin, Russi
President Trump's friend, Vladimir Putin, of Russia, has not issued any statement following the loss of his friend, President Donald Trump at the polls.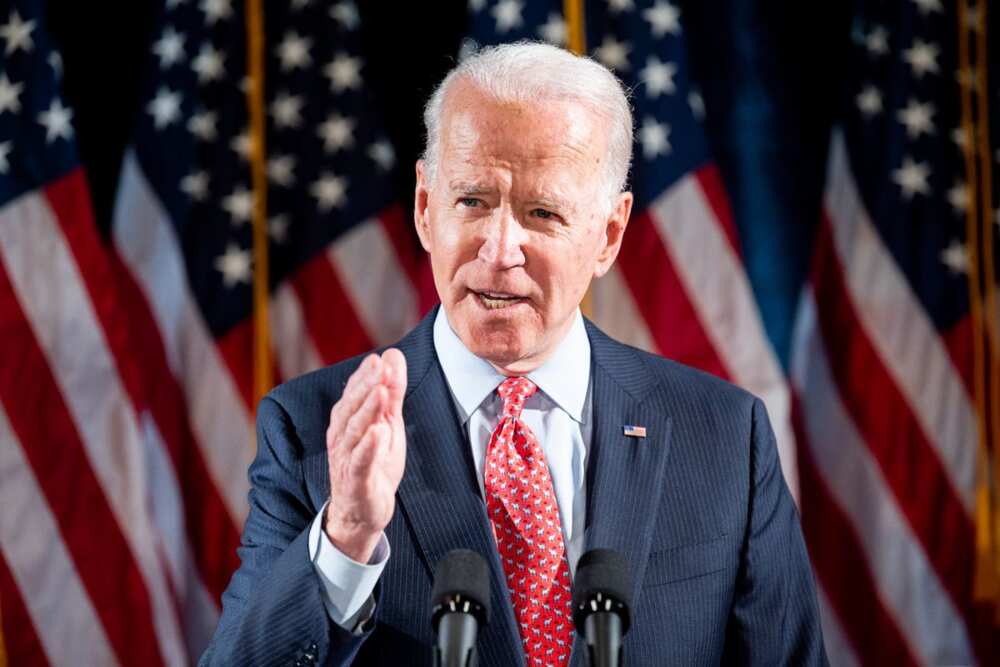 Kim Jong Un, North Korea
Despite the fact that Trump and Kim Jong Un relationship started poorly, Trump and Kim met on three different occasions.
Their meeting however yielded poor results as North Korea is still actively building nuclear weapons
Meanwhile, last year, Biden called Mr Kim "a murderous dog". The North Korean leader responded that Mr Biden was a "rabid dog" who should be "beaten to death with a stick".
Jair Bolsonaro, Brazil
President Jair Bolsonaro of Brazil, a known critic of Joe Biden had still not congratulated the president-elect.
Recall that Legit.ng had reported that Trump is yet to come to terms with the fact that he has lost to Democrat Joe Biden in the presidential election.
Trump's wife Melania is said to have since joined the president's inner circle advising him to accept Biden's victory and concede defeat.
A source told CNN on Sunday, November 8, the First Lady, who is yet to publicly comment on the election results, advised her husband the time had come for him to accept defeat.
Street Gist: Will Nigeria be a better place with Trump as president? | Legit TV
Source: Legit