30 quotes about helping others that will awaken compassion in you
Going by the numerous quotes about helping others, it is obvious that being compassionate and helpful is important. Many people are going through some tough situations in life, and kindness can make their situation better.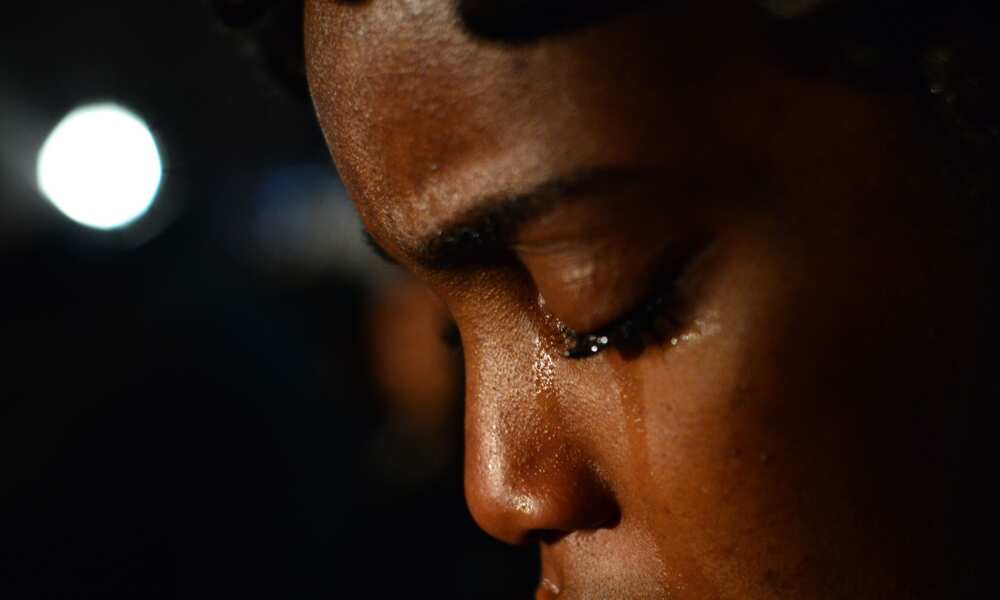 Helping is the simplest and most basic form of human compassion. When you see or feel like someone needs a little boost, then the least you can do is reach out and help.
There are numerous helping others quotes that are available online to encourage you to develop this habit. You can always draw inspiration from the fact that most people consider helping someone up important. Below are a few examples.
Quotes about helping others
Top help others quotes speak of compassion and love for others. There are a lot of things going on currently that could cause depression and stressful situations in life.
Not all people have the resilience to face life challenges with ease. Help quotes are useful in making such individuals realize that they can keep on hoping for better days ahead.
Here are a few examples that bring light to where darkness seems to dominate.
You have not lived today until you have done something for someone who can never repay you. ― John Bunyan
Our prime purpose in this life is to help others. And if you can't help them, at least don't hurt them. ― Dalai Lama
The best antidote I know for worry is work. The best cure for weariness is the challenge of helping someone who is even more tired. One of the great ironies of life is this: He or she who serves almost always benefits more than he or she who is served. ― Gordon B. Hinckley
Good works is giving to the poor and the helpless, but divine works is showing them their worth to the One who matters. ― Criss Jami
Remember this. Hold on to this. This is the only perfection there is, the perfection of helping others. This is the only thing we can do that has any lasting meaning. This is why we're here. To make each other feel safe. ― Andre Agassi
I would rather help the weak than conquer the strong. ― Matshona Dhliwayo
It's not enough to have lived. We should be determined to live for something. May I suggest that it be creating joy for others, sharing what we have for the betterment of person kind, bringing hope to the lost, and love to the lonely. ― Leo Buscaglia
Too often we underestimate the power of a touch, a smile, a kind word, a listening ear, an honest compliment, or the smallest act of caring, all of which have the potential to turn a life around. ― Leo Buscaglia
There is nothing more beautiful than someone who goes out of their way to make life beautiful for others. ― Mandy Hale
But even with the inspiration of others, it's understandable that we sometimes think the world's problems are so big that we can do little to help. On our own, we cannot end wars or wipe out injustice, but the cumulative impact of thousands of small acts of goodness can be bigger than we imagine. ― Queen Elizabeth II
What is a good quote about kindness?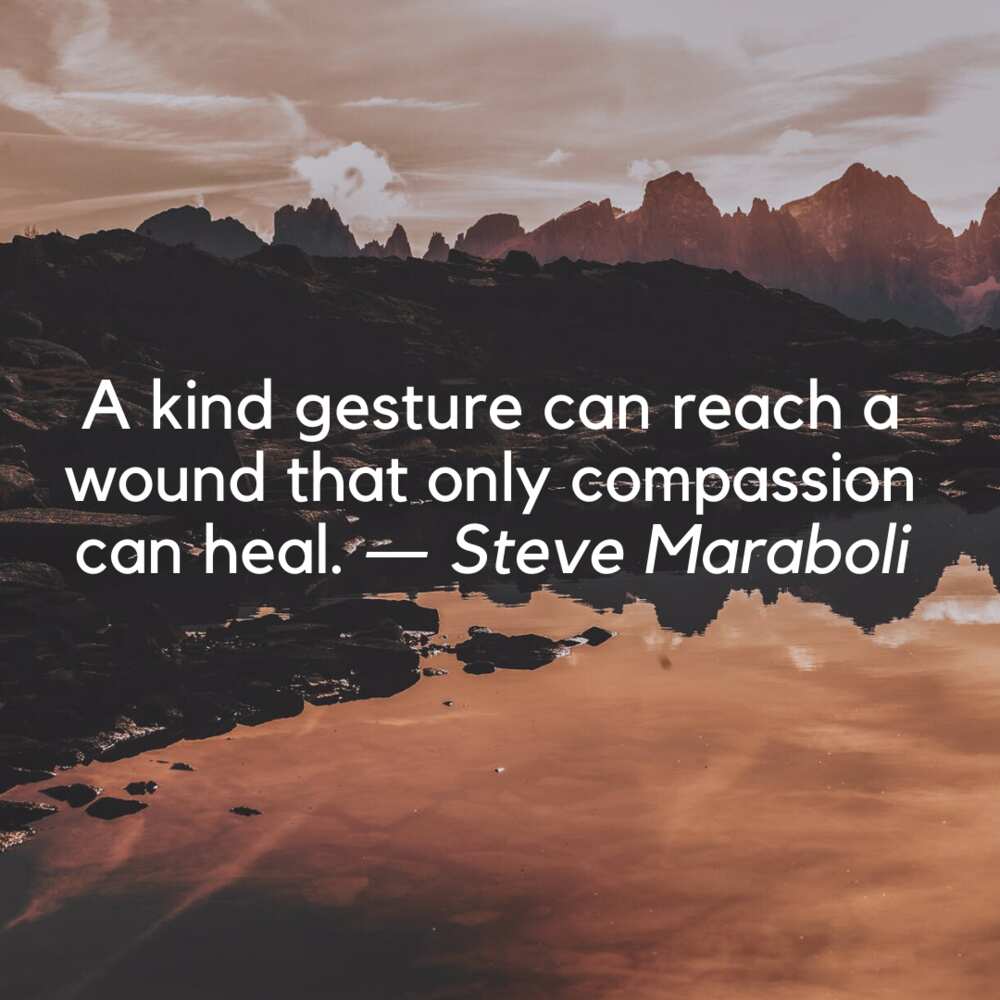 Kindness is an act of being friendly, considerate, and generous. It involves a lot of gentleness, warmth, and having concern for others.
Most people may assume that kind people are weak and naive, but that is not the case. Below are a few powerful quotes on the subject.
The purpose of life is not to be happy. It is to be useful, to be honorable, to be compassionate, to have it make some difference that you have lived and lived well. ― Ralph Waldo Emerson
I would like my life to be a statement of love and compassion ― and where it isn't, that's where my work lies. ― Ram Dass
A kind gesture can reach a wound that only compassion can heal. ― Steve Maraboli
There never was any heart truly great and generous that was not also tender and compassionate. ― Robert Frost
Sometimes things happen that makes no sense at all; you ask yourself how can another person willfully hurt another. It is more of a statement of disbelief than a question. All we could hope for is that our collective voice against the inhumanity of the few and our universal desire to live in a compassionate filled world extinguish the fire of hatred others have spawned. Let us not forsake our humanity. ― Dodinsky
Quotes about serving others
Do you have a favourite quote about helping others? Well, help has a lot to do with serving others selflessly and compassionately.
Service is by far the strongest form of humility in society. It takes a lot of courage and selflessness to reach out to others, especially those who are suffering.
Helping starts from the mind and trickles down to taking action that yields results. Serving and helping others takes a lot of sacrifice and empathy because one has to forget about their own needs for a while and focus on others.
You cannot help if you do not have a heart for service.
Look into your own heart, discover what it is that gives you pain, and then refuse, under any circumstance whatsoever, to inflict that pain on anybody else. ― Karen Armstrong
There never was any heart truly great and generous that was not also tender and compassionate. ― Robert Frost
All labor that uplifts humanity has dignity and importance and should be undertaken with painstaking excellence. – Martin Luther King
Let's not lose hope in humanity; instead, live to help others. We can make a difference. – Anonymous
By serving humanity, I automatically serve myself. – Vironika Tugaleva
When you need a helping hand quotes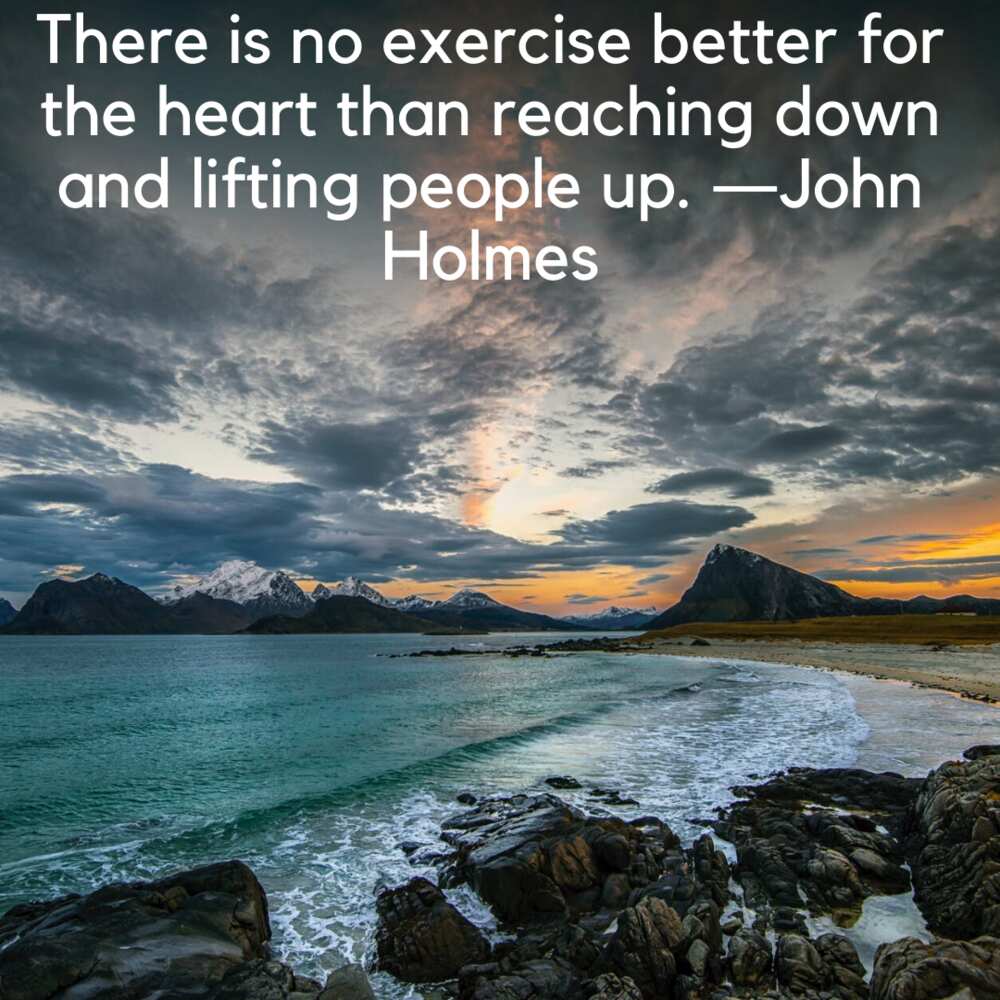 Seeking help is one of the hardest things for independent people who believe that working hard is the only solution out of problems. However, in certain situations, only the help of others can make things better.
This should encourage individuals to reach out to those in better positions to fix their issues without worrying about what others will say. After all, human beings are all connected in one way or another.
When one part of society suffers, the effects of this suffering are likely to spill over to the comfortable group. The best way to fix such issues is to make sure there is balance throughout.
Helping quotes are diverse and numerous. Helping people quotes will, therefore, touch on different life aspects.
From the examples below, one can tell that a lot of compassion goes into extending a hand of help to those who need it most. It is a sacrificial act that does not necessarily mean having excess but rather focuses on the heart's desire to help.
You have not lived today until you have done something for someone who can never repay you. ― John Bunyan
Our human compassion binds us the one to the other – not in pity or patronizingly but as human beings who have learnt how to turn our common suffering into hope for the future. ― Nelson Mandela
My work is about helping humanity. ― Agnes Denes
There is no exercise better for the heart than reaching down and lifting people up. ―John Holmes
Help from a stranger is better than sympathy from a relative. ― Matshona Dhliwayo
Quotes on helping others overcome their troubles
Do you know of a powerful helping others quote that can come in handy? Whenever you need to console someone or need to encourage others to give, the right words of encouragement can make all the difference.
It is possible to feel stuck and go round in circles because nothing seems to work. In such instances, one is tempted to give up and feel dejected, with others even going to the extreme of taking their own lives because life is no longer worth it.
In case you are in a position to save someone from such thoughts, then you need to consider it. The following quotes can help remind you why it is important. They are the perfect examples to draw inspiration from.
Serving the community gives me a valuable opportunity to walk into a different community that is less familiar to me but just as colorful, and most importantly, in need. ― Caroline Landry
Love finds a reason to help, finds a way to help and makes an effort to help. ― Matshona Dhliwayo
Jealousy says, "Compete with each other." Envy says, "Destroy each other." Empathy says, "Help each other." Love says, "Empower each other. ― Matshona Dhliwayo
There is no use whatever trying to help people who do not help themselves. You cannot push anyone up a ladder unless he is willing to climb himself. ― Andrew Carnegie
We may be comfortably living in our apartments or houses. We may not be getting affected by hunger during this time of despair. But there are so many people out there who may not have a proper meal in the last few days. The turmoil caused by the COVID 19 pandemic is playing havoc in the lives of millions of people from all around the world. We are all in this together. We all can do our bit. Let's feed the hungry and help the less fortunate among us. Together we can make the world a better place. ― Avijeet Da
The above quotes about helping others will encourage anyone with the heart to serve and help others. It is not about having excess, but it concerns having the heart to share through giving.
Source: Legit.ng