New packages now available - DStv Confam and DStv Yanga
Ladies and gentlemen!
For those of you that are in tune with the latest trends, you must have already heard of DStv's brand new packages: DStv Confam & DStv Yanga. These are two game-changers with fresh channels and shows packaged exclusively for Naija and very pocket-friendly.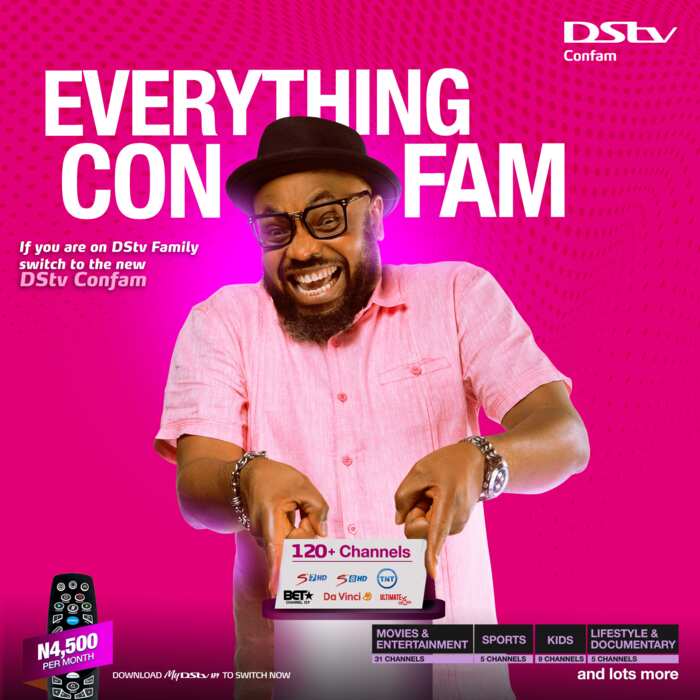 The first package, DStv Confam; is the home of BET, Da Vinci Learning, TNT Africa, SuperSport 7 and 8. DStv Confam is designed for family time. With over 120 channels, get the best of family time by switching to DStv Confam for only N4,500 per month, if you are a DStv Family customer.
The second package, DStv Yanga; will thrill you with Nollywood movies on Africa Magic Epic and ROK 2, channel 152 and 169. If you like real live events & crime shows; then Real-Time Channel 155 is what you should be watching on Yanga package. Flex with over 94 channels on DStv Yanga. Go ahead, switch to DStv Yanga for only N2,500 per month. If you are a DStv Access customer.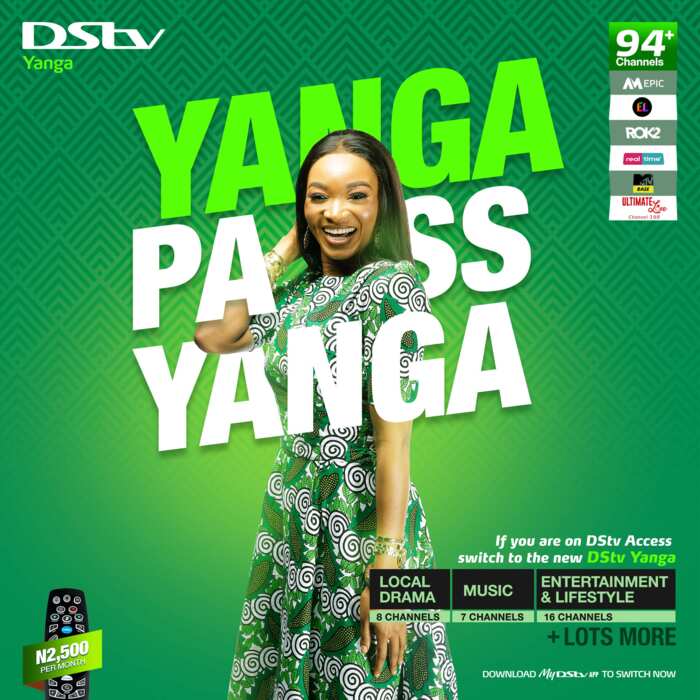 Don't forget 'Ultimate Love' – Naija's Reality Love Show is 24hrs on DStv channel 198. You can enjoy 'Ultimate Love' on Confam & Yanga packages.
Download MyDStv App from the app store; visit www.dstvafrica.com or any MultiChoice branch & dealer outlets today to pay your subscription. Packaged exclusively for Naija! DStv Yanga & DStv Confam. #DStvNewPacks
[Sponsored]
Source: Legit