Goldberg bio: height, age, net worth, wife, son, WWE career
Bill Goldberg is best identified as an American professional wrestler. He is also a former football player, a former commentator on mixed martial arts, and an actor. He is currently signed to WWE, performing on SmackDown. This is his second reign on WWE and he is currently the WWE Universal Champion.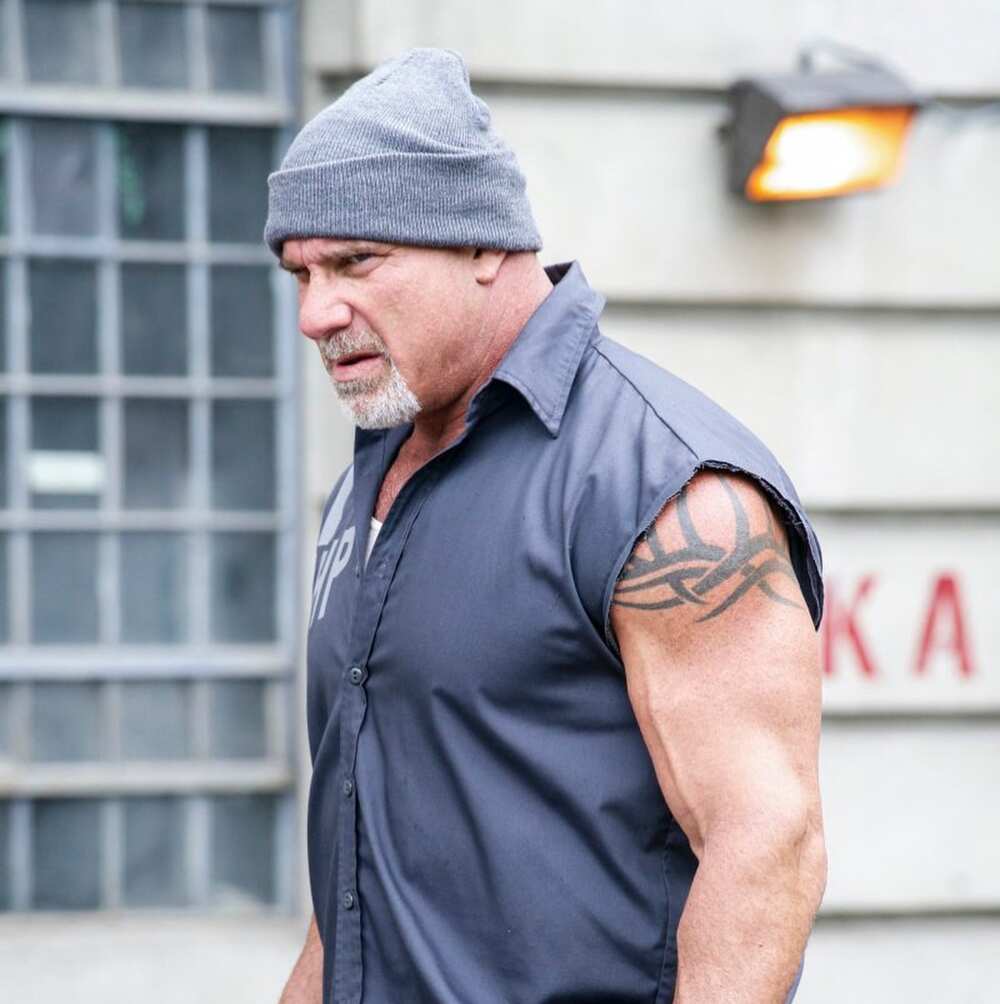 Most of his fame comes from his successful wrestling career. He has also acted in a couple of films such as The Jesse Ventura Story, The Longest Yard, and Kill Speed, to name a few. He is a multifaceted individual who has been able to properly utilize and commercialize his multiple talents and skills in different industries.
Goldberg profile summary
Goldberg real name: William Scott Goldberg
Date of birth: December 27, 1966
Goldberg age: 53 years old
Place of birth: Tulsa, Oklahoma
Profession: Wrestler, athlete, and actor
Zodiac sign: Capricorn
Goldberg height: 193cm
Weight: 121 kgs
Instagram: @goldberg95
Early life
Born and raised in Tulsa, Oklahoma, he attended Tulsa Edison High School. His love for football began at an early age, and he became a bouncer at 16 years.
His father, Jed, worked as a gynaecologist and obstetrician after studying at Harvard University. After he divorced his mother, he passed away in late 2006.
His mother, Ethel, is a classical violinist. As a breeder of flowers as well, she came up with an award-winning hybrid orchid named after him. He has a brother known as Michael, a music club owner in Aspen, Colorado.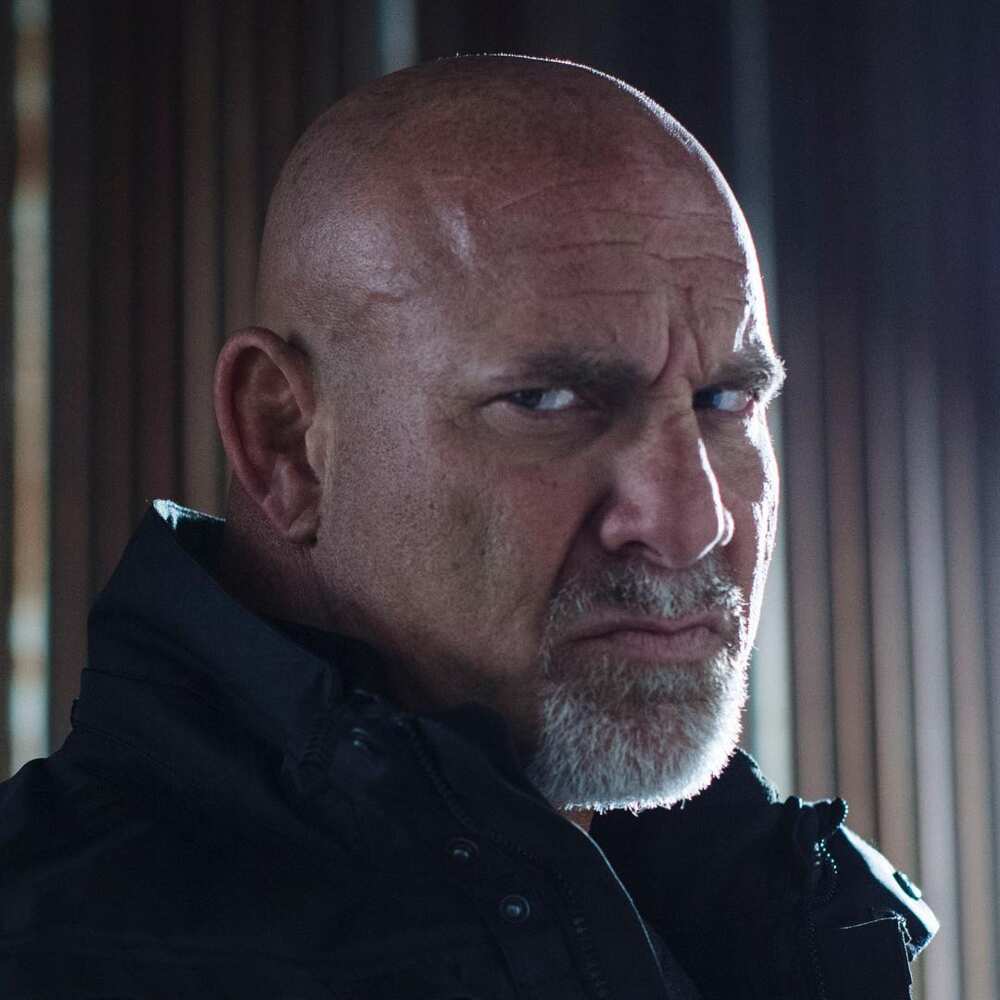 Bill openly embraces his Jewish heritage. He has a Romanian great-grandfather known as Marcel, an immigrant from Bucharest.
Back in the day, he travelled to the United States through Ellis Island. One of his great-grandfather's, Willie, was a Russian immigrant.
Goldberg career
His first career was in football, playing in the 1990 NFL season. However, Goldberg NFL career did not last as he tore his lower abdomen off his pelvis.
After recovery, he had aspirations of returning to the league. However, he was not considered a major asset as a result of his lack of success in his team.
He has defined playing in the NFL as an ambivalent emotional experience as he did not achieve the level of success he wanted, despite attaining the goal of playing in the NFL. During the recovery period after his injury, he started powerlifting and mixed martial arts training.
Sting and Lex Luger spotted him and encouraged him to pursue professional wrestling. Despite not being a fan of the career, he viewed it as an alternative to his failing football career and began to train at the WCW Power Plant.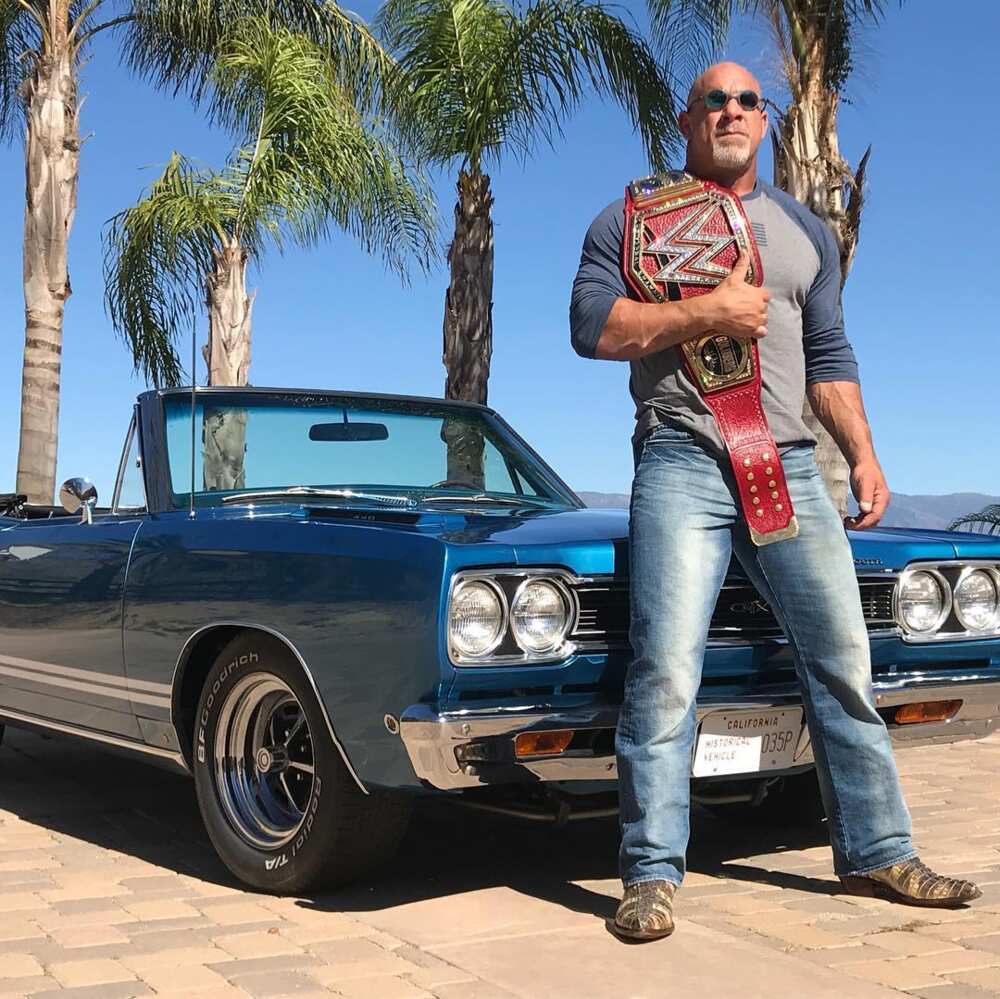 In 1997, he began making appearances in the ring and created a name for himself. Being one of the most famous figures in the professional wrestling industry of the late 1990s and early 2000s, he gained fame while in WCW from 1997 to 1998 during his lengthy winning streak.
During his tenure at the promotion, he became a one-time WCW World Heavyweight Champion, one-time WCW World Tag Team Champion, and two-time WCW U.S Heavyweight Champion. He is the fifth WCW Triple Crown winner, alongside Bret Hart.
After the closure of WCW in 2001, he wrestled from 2002 to 2003 for All Japan Pro wrestling. From 2003 to 2004, he represented WWE and became a one-time World Heavyweight Champion. Goldberg WWE return occurred in 2016 after being away for twelve years.
In February 2017, he won the WWE Universal Championship and won it again in February 2020. He has also headlined several pay-per-view WWE and WCW functions. Interestingly, he is the only individual who has won the WCW World Heavyweight Championship, WWE Universal Championship, and WWE World Heavyweight Championship altogether.
Goldberg wife and family
Does Goldberg have a wife and family? Well, he married the beautiful Wanda Ferraton, who is a stunt double. They exchanged vows on April 10, 2005.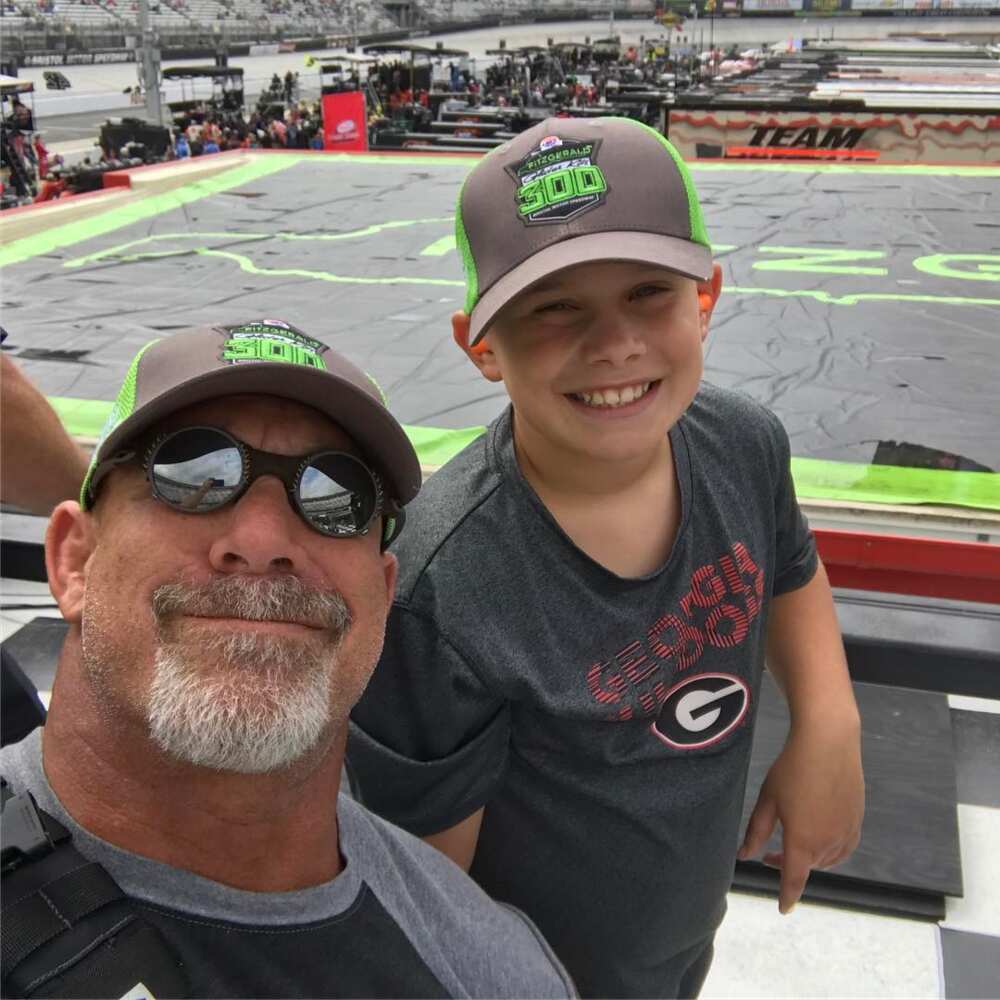 Goldberg son goes by the name Gage, and they all live in Bonsall, California, as a family.
Goldberg photos
He is present on social media platforms such as Instagram and on Twitter, where he shares a wide range of photos with his fans.
This was an epic photo of him showing muscle and strength on Instagram.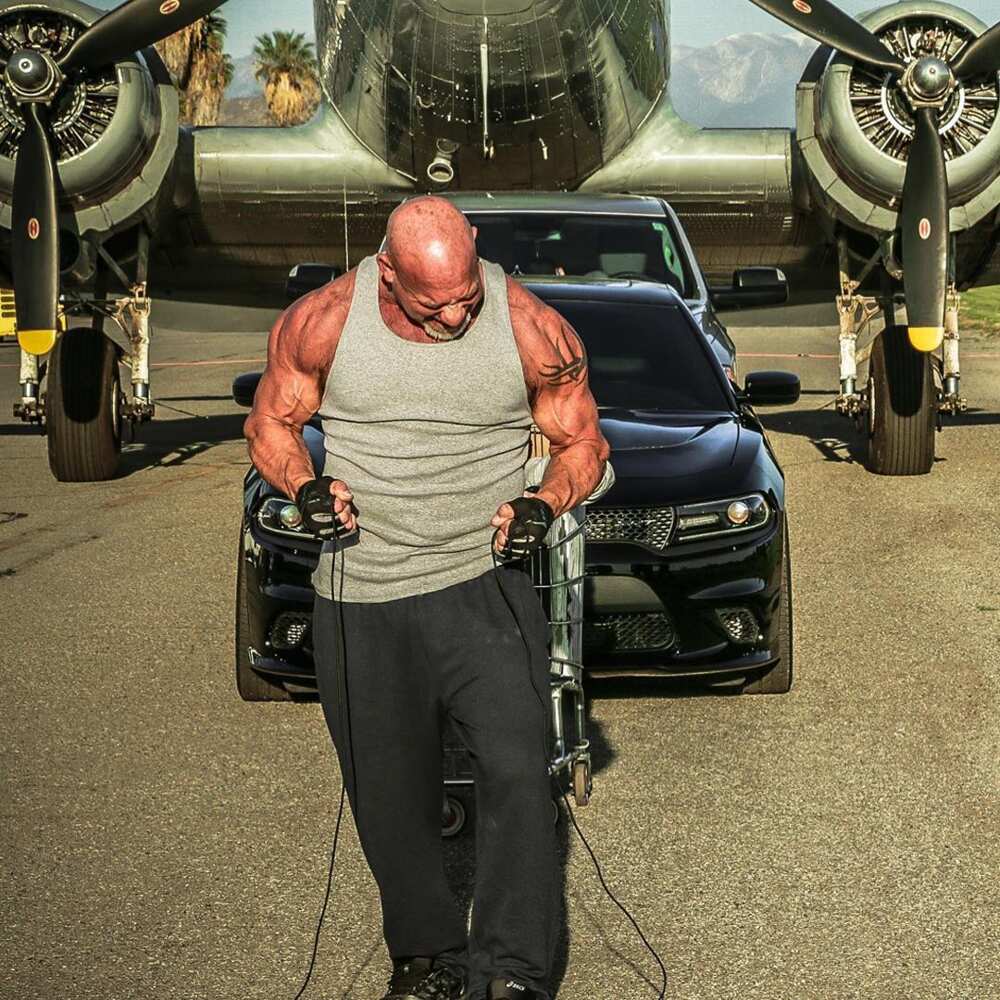 Clearly, he is proud to be a father. Gage must also be proud to have such an accomplished father and close celebrity figure to emulate and look up to.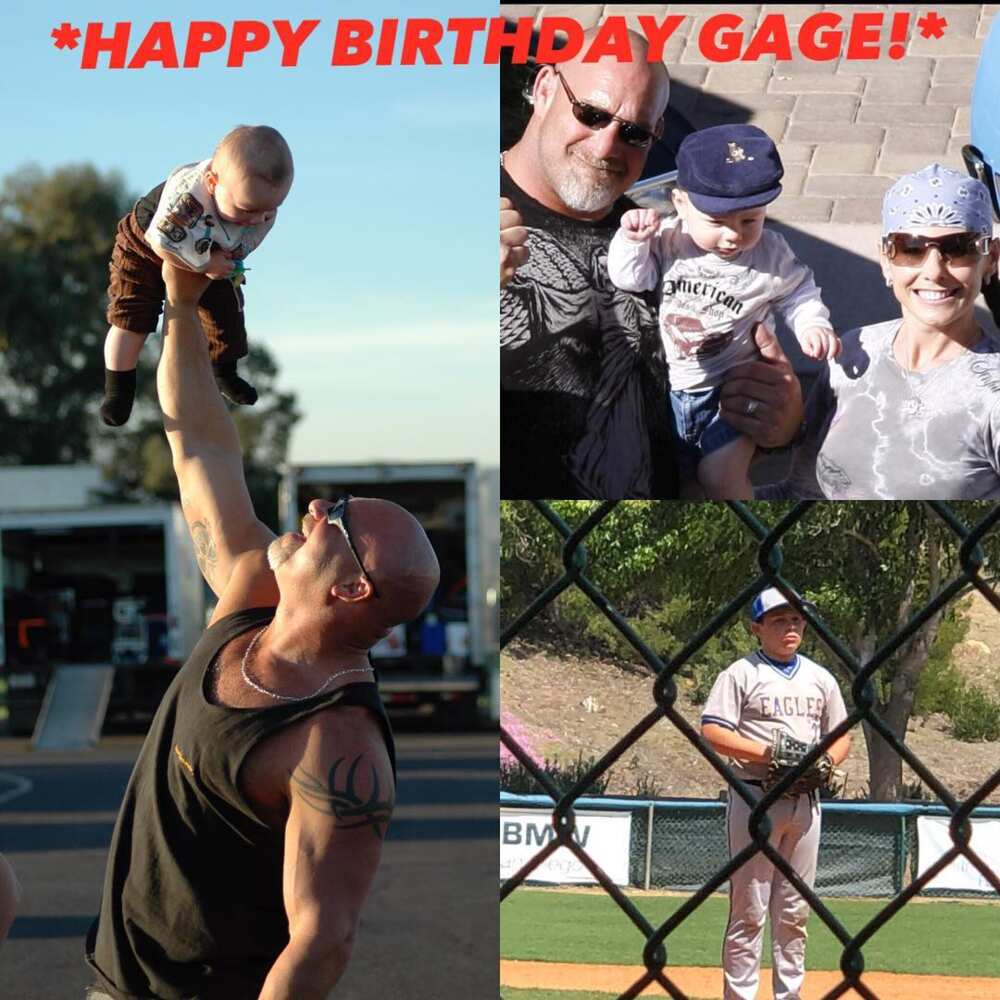 Bill has an undeniable love for muscle cars. These types of cars have powerful engines designed for the purpose of high-performance driving. These beauties are usually breathtaking for sure, not only in terms of appearance but also in the way they move and sound.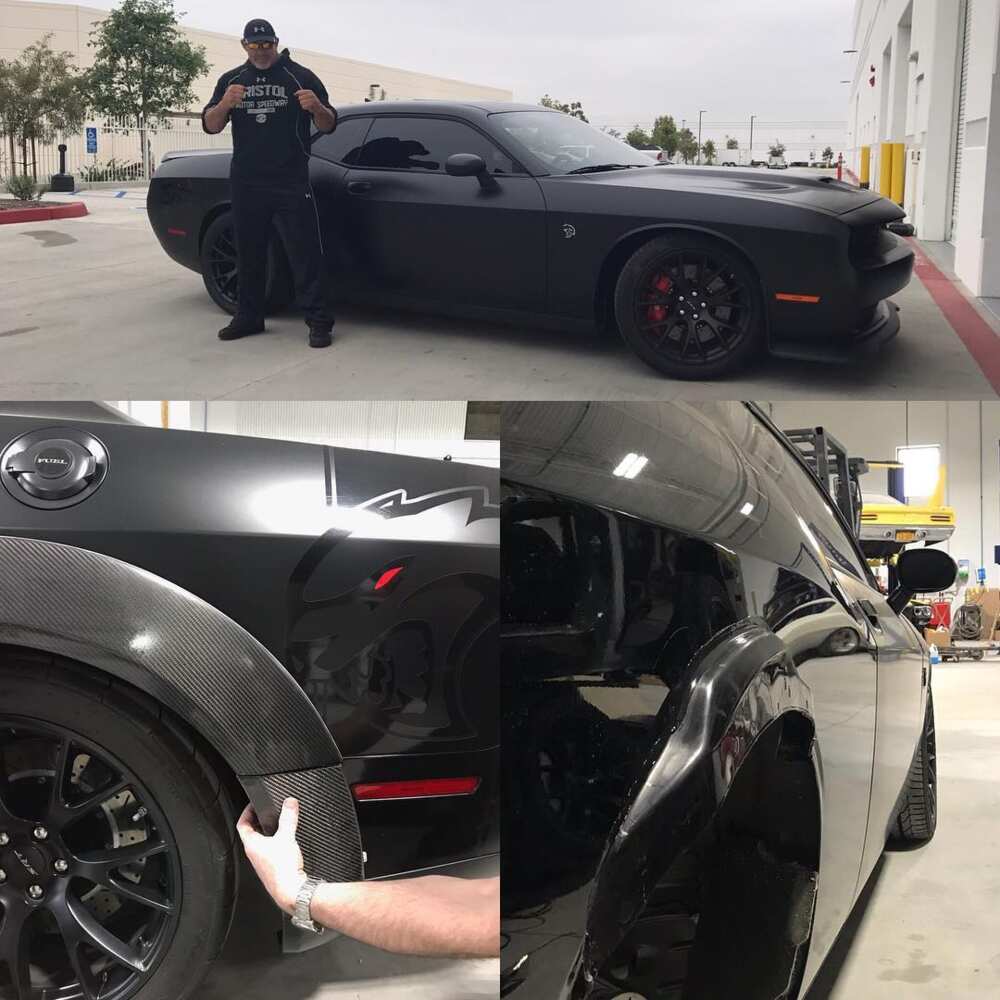 Goldberg movies and TV shows
As a jack of all trades, he has also ventured into theatre and acting. He has made numerous appearances in different projects, series, and documentaries. These are some of them.
TV
1998: The Love Boat: The Next Wave
1999: Louis Theroux's Weird Weekends, E! True Hollywood Story
2000: The Man Show
2002: Yes, Dear, Arliss, Kim Possible, Family Guy
2003: Punk'd
2004: Monster Garage
2005: Biker Build-Off, Modern Marvels, The Contender, Desperate Housewives, Automaniac
2006: Pros vs Joes
2007: Law & Order: Special Victims Unit
2007-2010: Bullrun
2008: Are You Smarter Than a 5th Grader?, Hulk Hogan's Celebrity Championship Wrestling
2009-2011: Garage Mahal
2010: The Celebrity Apprentice
2017-2019: The Goldbergs
2018: The Flash, Forged in Fire: Knife or Death, The Grand Tour
2018-2019: NCIS: Los Angeles
2019: Schooled
Film
1999: Universal Soldier: The Return, The Jesse Ventura Story
2000: Ready to Rumble
2003: Looney Tunes: Back in Action
2005: The Kid & I, The Longest Yard, Santa's Slay
2007: Half Past Dead 2
2010: Minkow, Kill Speed, Holly, Jingles and Clyde 3D
2016: Nine Legends
2017: American Satan
How much is Goldberg worth?
Goldberg net worth is estimated to be $14 million.
After Goldberg's football career was not working out for him anymore, he switched to wrestling, and this platform has made him successful and famous. From his life story, it is evident that when one door closes, another one opens. Therefore, we should be able to embrace change and consider redirection from life as you never know if your blessings lie there.
Source: Legit.ng