Jem Wolfie bio: age, height, measurements, net worth
People may know Jem Wolfie as an attractive social media star who posts regular updates on her life and inspires fitness lovers. What is so exciting about this internet celebrity, and how did she manage to become as wealthy and as famous as she is?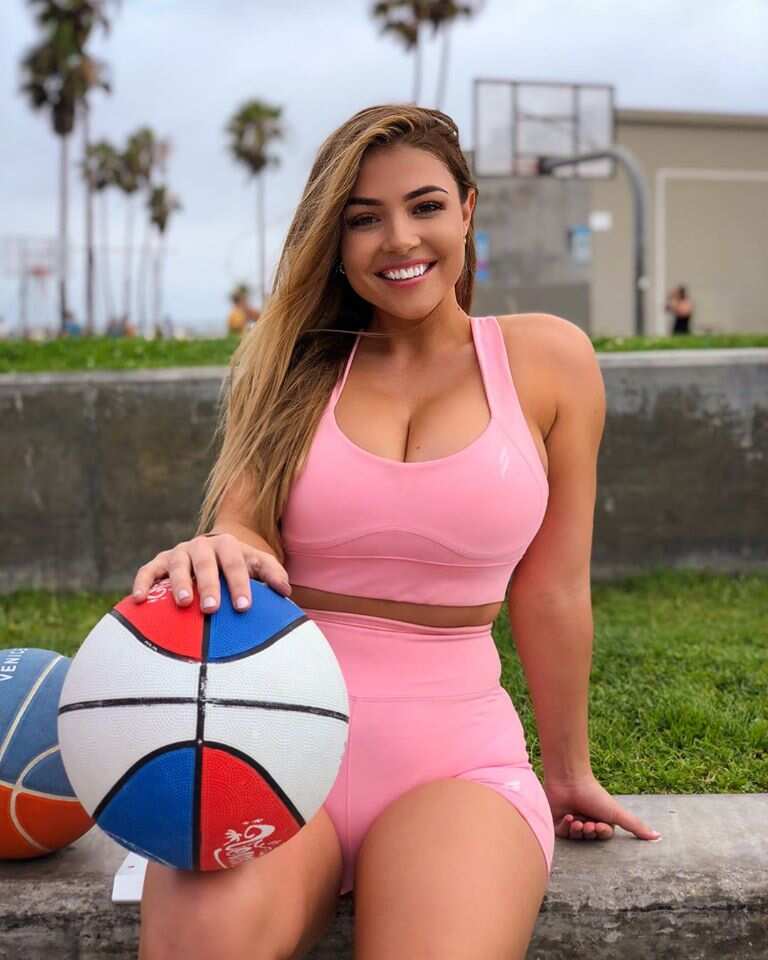 Today, anyone who knows what it takes to be a star can make a career on social media. The main character of this story took the opportunity, and now people know her as a sports lover and a gorgeous lady who often shares hot pictures of herself.
Profile summary
Full name: Jem Wolfie
Birthday: August 7, 1991
Age: 28 years old
Height: 5 feet 7 inches (1 m 70 cm)
Nationality: Australian
Birthplace: Darwin, Australia
Occupation: Fitness model, personal trainer, businesswoman, Instagram sensation
Biography
Born in Darwin, Australia, the young girl grew up in the city of Perth. She lived with her parents and two brothers. Her mother was the person who encouraged her to make a career in fitness, as she was very enthusiastic about it.
When Jem grew up, she became even more passionate about fitness and documented her adventures on Instagram. With time, she was noticed by some big Australian companies which specialize in weight loss, such as Fat Burners Only. She later received some profitable deals with other companies, notably Bang Energy and Happy Way.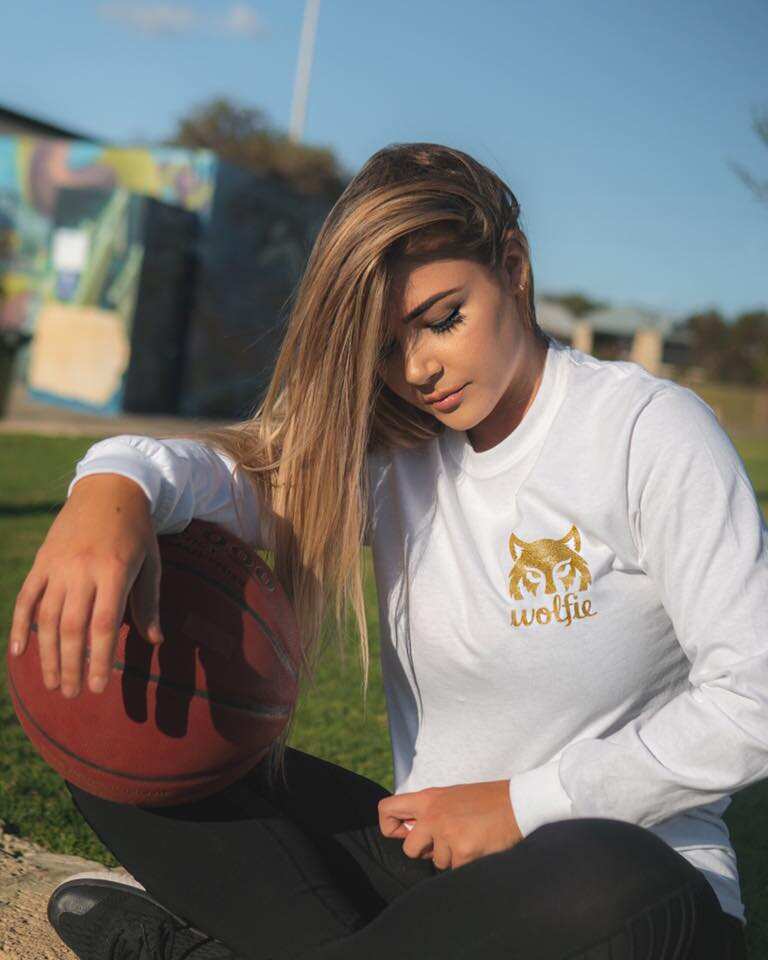 This woman's talents and interests are not only limited to fitness. Back in the day, she was a gifted basketball player and took part in the Western Australian Basketball League. Unfortunately, she was forced to pick a different career choice due to getting injured. In her free time, she still plays basketball and sometimes posts about it on her social media.
In addition to being a model and an athlete, she is also a certified chef with her own vegan food business "Good Eats". She started out as a chef apprentice at a local restaurant and opened her business not long after completing her apprenticeship. "Good Eats" was shut down in 2018, but the owner managed to continue selling her products online and releasing recipes along with fitness plans. She has developed a large fanbase, which she refers to as "Wolfgang".
Jem Wolfie age
For those who are curious about how old is Wolfie, she was born on August 7, 1991. This means she is currently 28 years old.
Jem Wolfie measurements
Many people are interested in knowing the measurements of this stunning lady. According to Dreshare, Jem Wolfie height is 5 feet 7 inches, which equals 1 m 70 cm.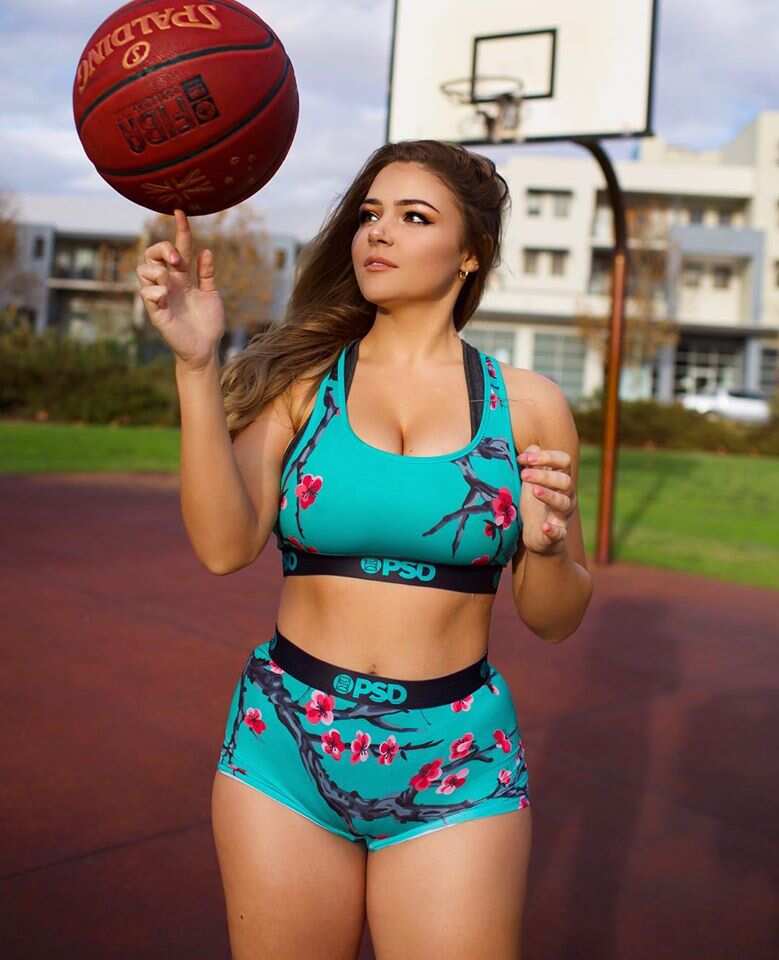 The same website states that her weight is 134 lbs or 61 kg. As for her body measurements, they are estimated to be 40-26-42. Jem has an hourglass type figure with curvy hips, and her bra size is said to be 34D.
Jem Wolfie net worth
As the website Naibuzz states, the Instagram celebrity had a net worth of $2 million in 2019.
Jem Wolfie Onlyfans account
Since this fitness enthusiast is a very hot woman with a curvy body, she has some private spicy pictures that she shares with people who pay for exclusive access. Jem Wolfie Only Fans page contains plenty of private photos and videos. Everyone who can afford access also has an opportunity to chat with her.
Some people are wondering whether she has someone special in her personal life, but there have been no indications of her romantic connection with anyone so far. Right now, the Instagram star is enjoying a good time with her family and a beloved dog Mac, to whom she referred to as her soulmate in one of her posts.
Jem Wolfie hot pictures and everything she has achieved so far is a huge inspiration for all the fitness lovers around the world who want to build a gorgeous body. The girl continues to prove that she is more than just a beautiful and fit woman.
Source: Legit.ng