Quotes for a broken heart can often help to heal it and move on from the unhappy experience. Loving someone makes you euphoric, and losing them seems like the end of the world. However, you are not alone: there are a lot of broken heart quotes that were said by people who went through the same thing as you, and they can ease your pain.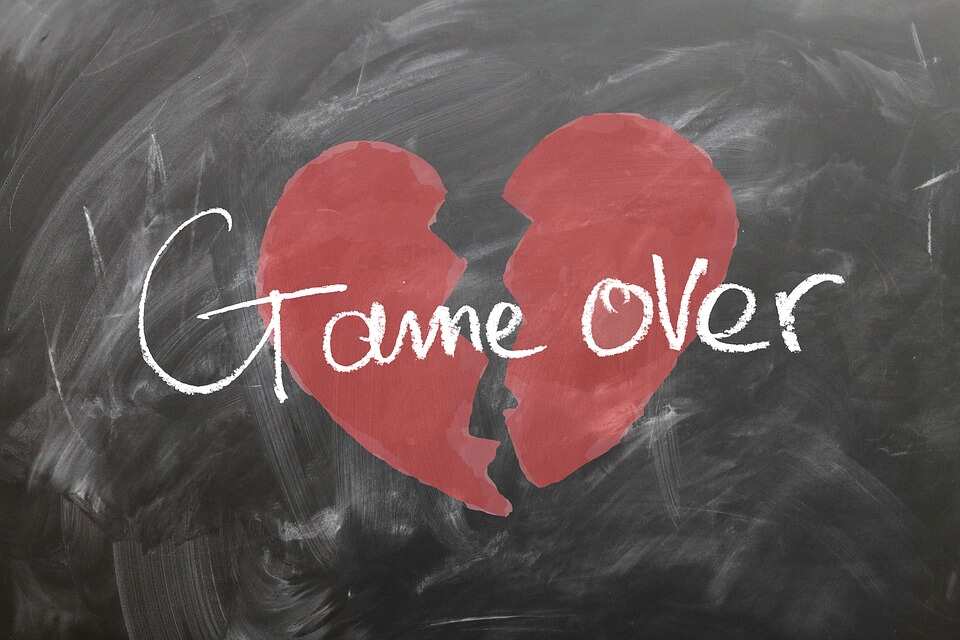 Love is the strongest feeling in the world. So many heroic actions were taken in the name of love, and so much pain was endured by those whose feelings were not reciprocated. Moving on from the person you loved may be one of the most painful feelings.
Many people compare love to a disease: even if your brain and common sense understand that that person was not your happily ever after, you are still hurting when you think about them. The saddest broken heart quotes that are floating around on the internet only confirm how much people hate losing someone who they opened up to.
50 quotes for a broken heart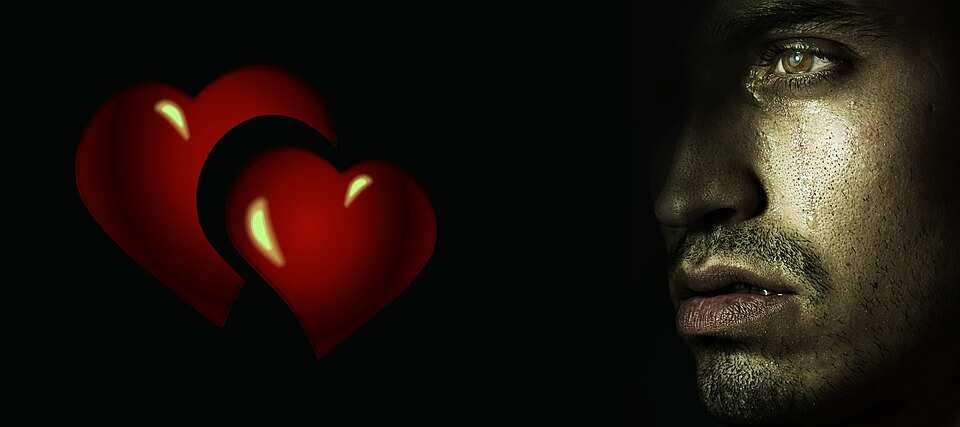 These lines are sad and bittersweet, but some of them are inspiring and empowering, which is much needed by the person who is going through a hard time. Hopefully, these heart broken images with quotes will help you cope with the problematic situation or understand people who are experiencing the same thing better.
Broken heart quotes sayings
Some of the heart broken quotes can be very empowering in this hard period. It is possible that after reading and understanding them, you will be feeling a little better.
"Don't cry when the sun is gone, because the tears won't let you see the stars. "— Violeta Parra
"A broken heart is just the growing pains necessary so that you can love more completely when the real thing comes along. " — J.S.B. Morse
"Just because a relationship ends, it doesn't mean it's not worth having." — Sarah Mlynowski
"Pain is inevitable. Suffering is optional." — M. Kathleen Casey
"Love is never lost. If not reciprocated, it will flow back and soften and purify the heart." — Washington Irving
"The heart will break, but broken live on." — Lord Byron
"Broken heart will turn into a stronger one within hope." — Toba Beta
"This is a good sign, having a broken heart. It means we have tried for something." — Elizabeth Gilbert
"Don't cry because it's over. Smile because it happened." — Dr Seuss
"Better to have loved and lost than never to have loved at all." — Alfred Lord Tennyson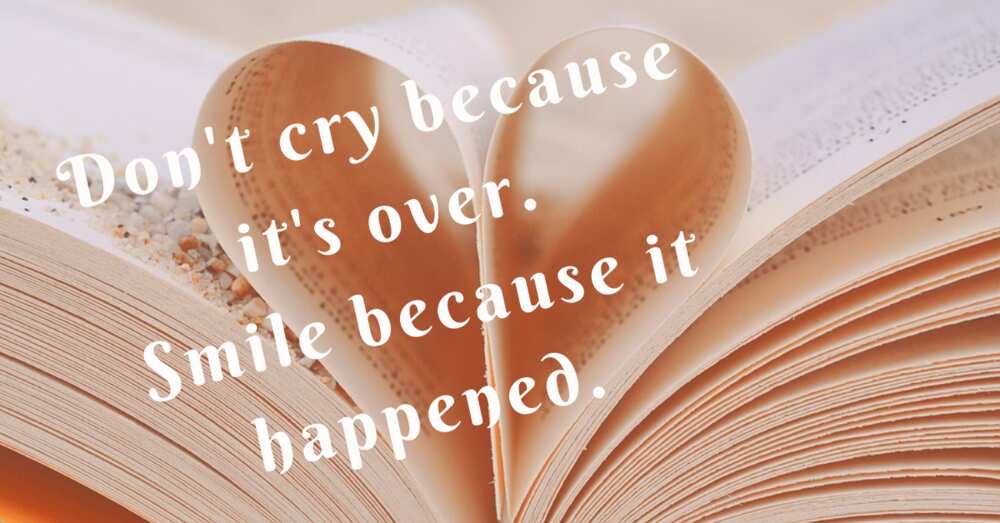 The authors of these quotes learned about love the hard way. The next section will feature inspirational quotes for broken-hearted woman.
Broken heart quotes for her
Here are some quotes broken heart for girls, who should always remember how amazing and worthy they are regardless of whether they are in a relationship or not.
"I wish I were a little girl again because skinned knees are easier to fix than a broken heart." — Julia Roberts
"It was strange, really. A couple of months ago, I had thought I couldn't live without him. Apparently, I could." — Gabrielle Zevin
"You find out what you are made of when you have a broken heart. If it happens early and often, all the better." – Isabel Gillies
"Pleasure of love lasts but a moment. Pain of love lasts a lifetime." — Bette Davis
"Perhaps someday I'll crawl back home, beaten, defeated. But not as long as I can make stories out of my heartbreak, beauty out of sorrow." — Sylvia Plath
"Sometimes good things fall apart so better things can fall together." — Marilyn Monroe
"You've got to learn to leave the table when love's no longer being served." — Nina Simone
"The cure for a broken heart is simple, my lady. A hot bath and a good night's sleep." – Margaret George
"When you have your heart broken for the first time, you gain depth." – Sienna Miller
"Don't you dare for one more second surround yourself with people who are not aware of the awesomeness that you are." – Karen Salmansohn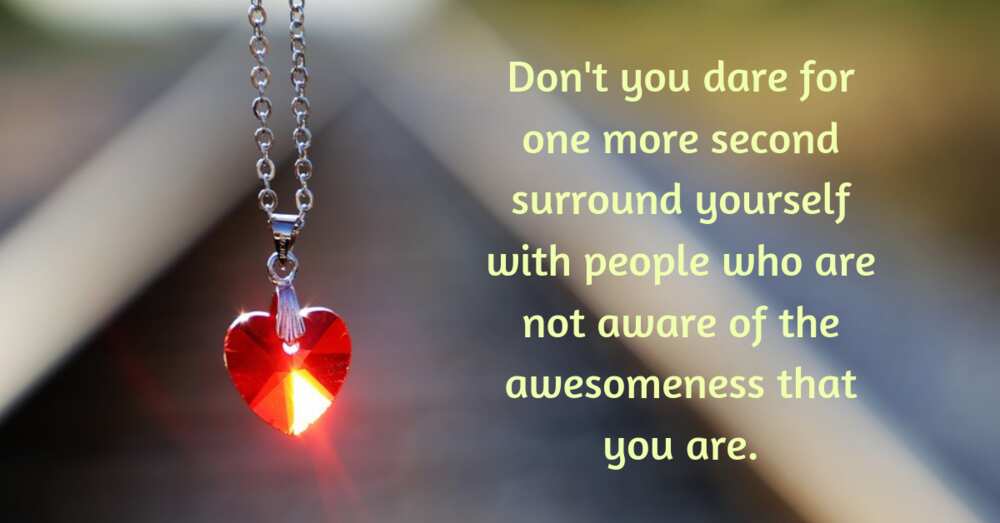 The last one perfectly captures the essence of a woman! Next up are some broken heart quotes pictures for men who have recently fallen apart with someone special.
READ ALSO: 30 self love quotes to boost your self esteem
Broken heart quotes for him
It is completely okay for a man to be hurting. It is very healthy to let out your emotions. These sayings will remind you that life goes on, and there is much more to it than it seems right now.
"One day you're going to remember me and how much I loved you… then you're going to hate yourself for letting me go. " — Aubrey Drake Graham
"Sometimes, you break your heart in the right way if you know what I mean." – Gregory Roberts
"The heart was made to be broken." — Oscar Wilde
"A broken heart bleeds tears." — Steve Maraboli
"Nobody can hurt me without my permission." — Mahatma Gandhi
"Love is unconditional. Relationships are not." – Grant Gudmundson
"There is no remedy for love but to love more." — Henry David Thoreau
"I belong deeply to myself." — Warsan Shire
"In three words, I can sum up everything I've learned about life: it goes on." — Robert Frost
"You left, and the world didn't crumble. I owe the universe a dollar." — Rudy Francisco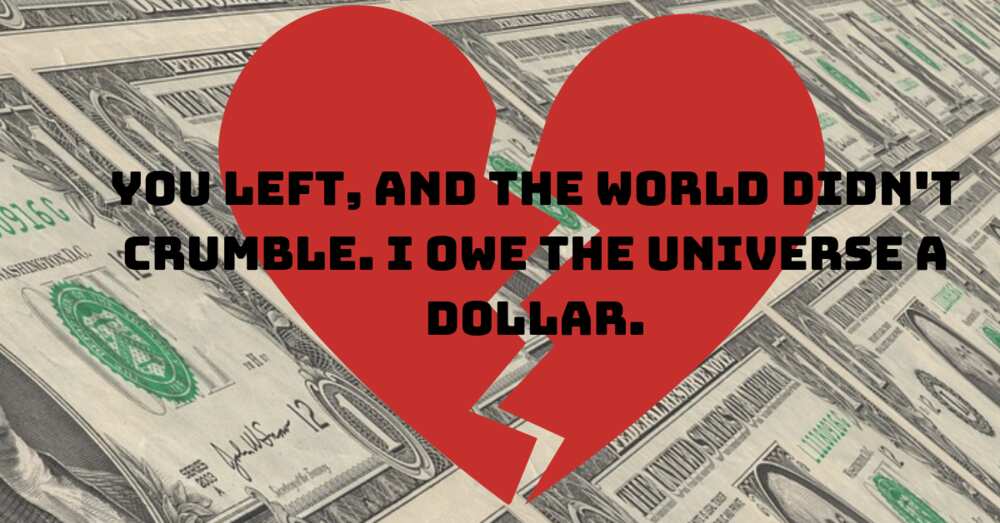 Some of the saddest sayings about heartbreaks are ahead, and people undoubtedly came up with them in the moment of pain.
Sad broken heart quotes
Sometimes it hurts so much that it seems nothing will be the same anymore. However, time is the most significant healing force.
"Hearts will never be practical until they are made unbreakable." — The Wizard of Oz
"When you loved someone and had to let them go, there will always be that small part of yourself that whispers, 'What was it that you wanted and why didn't you fight for it?'" — Shannon L. Alder
"I'd rather have a broken arm than a broken heart." – Christie Brinkley
"It's hard asking someone with a broken heart to fall in love again." – Eric Kripke
"Love lasts about seven years. That's how long it takes for the cells of the body to totally replace themselves." – Francoise Sagan
"You flew off with the wings of my heart and left me flightless." – Stelle Atwater
"Sometimes, when one person is missing, the whole world seems depopulated." – Alphonse de Lamartine
"You can close your eyes to things you don't want to see, but you can't close your heart to things you don't want to feel." – Johnny Depp
"The saddest thing about love is that not only that it cannot last forever, but that heartbreak is soon forgotten." – William Faulkner
"You can't buy love, but you can pay heavily for it." – Henny Youngman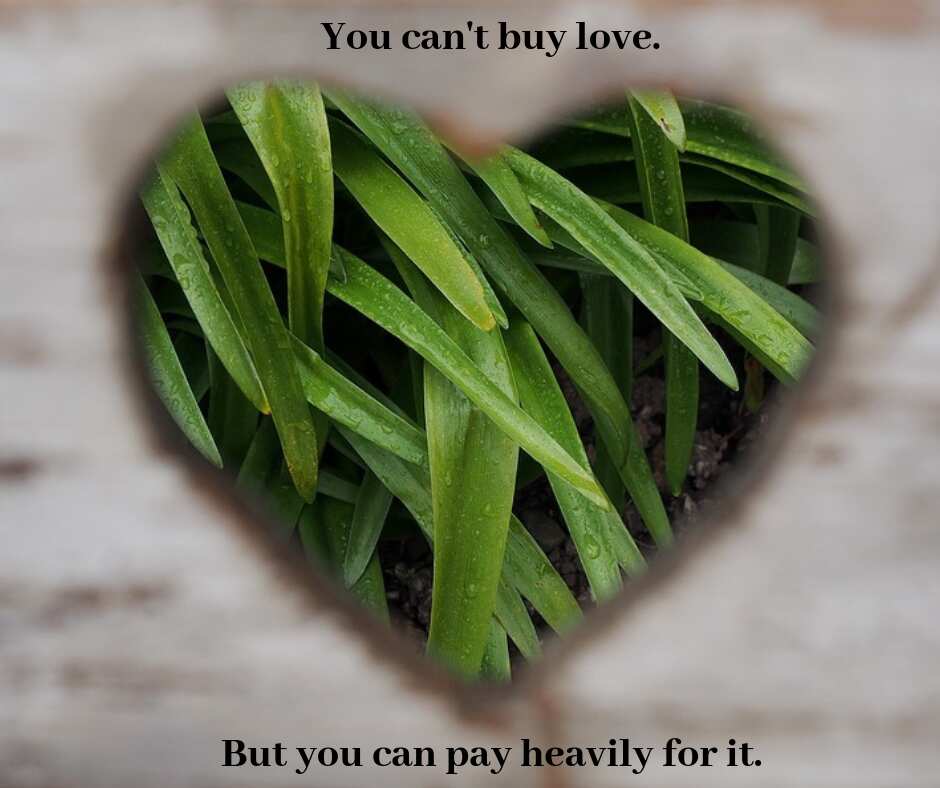 After hurting for some time, it is best to move on to healing yourself from the pain, and this is why our next section features inspirational sayings that will show you how much you are worth, no matter how your last relationship ended.
Heal broken heart quotes
Yes, it is hard to move on as nothing happened, but these sayings will help you to start getting out of misery and heading towards recovery.
"Never allow someone to be your priority while allowing yourself to be their option." – Mark Twain
"Never regret yesterday. Life is in you today, and you make your tomorrow." – L. Ron Hubbard
"I have lost and loved and won and cried myself to the person I am today." – Charlotte Eriksson
"Think about any attachments that are depleting your emotional reserves. Consider letting them go." – Oprah Winfrey
"Hanging on to resentment is letting someone you despise live rent-free in your head." – Ann Landers
"Never regret. If it's good, it's wonderful. If it's bad, it's an experience." – Victoria Holt
"A final comfort that is small, but not cold: the heart is the only broken instrument that works." – T.E. Kalem
"A wounded deer leaps highest." — Emily Dickinson
"What happens when people open their hearts? They get better." — Haruki Murakami
"Not all those who wander are lost." — J.R.R. Tolkien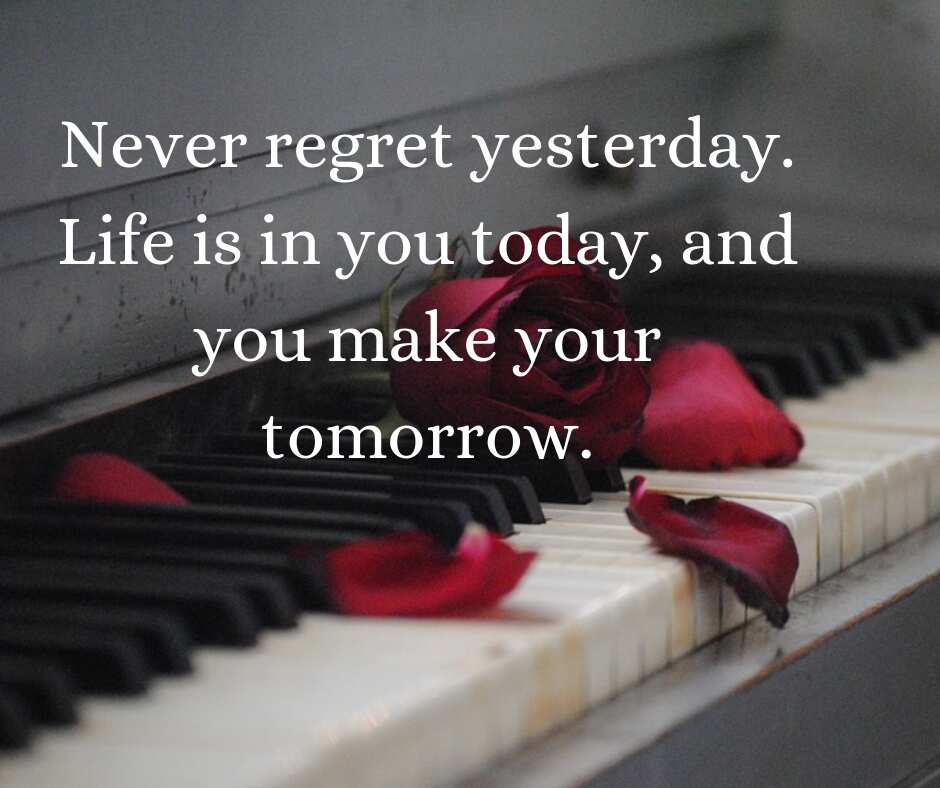 We believe those broken heart quotes helped you to analyse your situation and make a decision to remain true to yourself no matter what! We wish you a quick recovery and, of course, to find your soulmate who will always be there for you.