25 beautiful songs about missing someone to help you get through it
When you miss someone, it feels like a part of you has gone, and you are left with a permanent void in your heart. Many people cope with this situation by listening to sad music and allowing themselves to feel what they do. If you are in this situation, here are some of the best songs about missing someone you can relate to.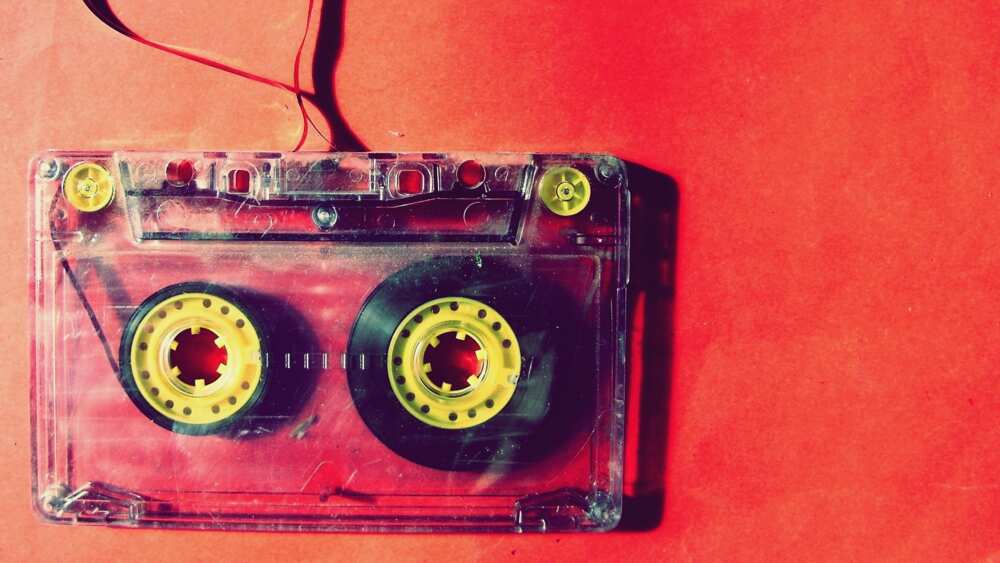 Missing someone is a tough feeling, but you are never alone in it. All the singers who perform missing you songs have also experienced it at some point. It may be comforting to hear them pour their heart out about the same kind of pain you are going through.
25 incredible songs about missing someone
What is a good I miss you song? Check out this list of I miss you songs which were written by the best songwriters and performed by the most talented singers of modern time.
1. "Someone Like You" by Adele
With Adele's deep and beautiful voice, any song sounds emotional. She is one of the musicians whose albums contain a little bit of melancholy and are relatable for lonely souls.
In this melodic track, she sings about the old lover, who is now getting married to someone else, and the way she misses this person but wishes them the best.
2. "Yesterday" by The Beatles
The most popular band of the 1960s has produced an iconic track for all times, "Yesterday", and multiple generations have felt that this situation applies to them.
"Yesterday" is about a man missing his beloved woman who left him. Her departure took a toll on him, and he feels like he just wants to go back to the old days when everything was alright.
3. "I Don't Want to Miss a Thing" by Aerosmith
This epic power ballad by Aerosmith was written for the 1998 movie "Armageddon" and depicts the feelings of someone who treasures all the moments with their loved one.
The narrator is singing about missing someone special in their life and dreaming of them when they are away. Combined with the lead singer Steven Tyler's powerful voice, this track will make you feel things.
4."Wish You Were Here" by Pink Floyd
This meaningful lyrical masterpiece conveys all the depth of someone missing their close person. Including the great acoustic guitar solo, it stands out even more.
The narrator compares himself and his special person to two lost souls swimming in a fishbowl. Some of the lyrics hit quite close to home.
5. "Nothing Compares 2U" by Sinead O'Connor
Sinead O'Connor's ballad about lost love and the aftermath of it was a real hit in the 1990s. The performer describes her feelings after she lost the person who meant the world to her.
She describes her pain through multiple analogies. As the lyrics state, nothing and no one will compare to the man who broke her heart, and she is struggling to move on from the heartbreak.
6. "Missing You" by Diana Ross
Diana Ross sings about the sadness of her lyrical heroine, who misses the man she loves. However, originally it was written by Lionel Richie as a tribute to Marvin Gaye, who died that year.
The soulful melody and deep lyrics of this composition will definitely touch everyone's soul.
7. "It Must Have Been Love" by Roxette
This wistful track appeared in a few famous movies about love, notably "Pretty Woman". It tells the story of a narrator who feels empty without their lover.
The lyrics repeat how the person has been in love for a long time but lost the one they had feelings for, and now have to adjust to living without them.
8. "Always" by Bon Jovi
Bon Jovi's powerful ballad about the grieving narrator who misses their special person and struggles to see them with someone else has won the hearts of many people in the 1990s.
The singer's voice makes it more heartbreaking and fascinating at the same time. The lyrical hero is ready to give up when he sees his love with another man.
9. "Faithfully" by Journey
Another power ballad from the 1980s tells the story of a musician who struggles between his career and his beloved woman, and sings to her as he is away.
The hero reminisces about their love and confesses how constantly being away from his lady is not the ideal situation, but as long as she is willing to stay by his side, he is forever hers.
10. "Someone You Loved" by Lewis Capaldi
Unlike the previous entries, this one is relatively new, as it came out in 2018. Lewis Capaldi performs another heartbreak song masterfully.
The main character of the composition is struggling to come to terms with the farewell of his love and hates himself for letting his guard down and let them go when he expected it the least.
11. "Need You Now" by Lady Antebellum
"Need You Now" is the first single from Lady A's sophomore album, and it was an instant hit with the audiences. The song narrates the struggles of someone missing their significant other.
According to the lyrics, the narrator is slightly intoxicated because of their heartbreak and is expecting their former love to appear in their life again.
12. "Cry Me a River" by Justin Timberlake
This R&B entry on the list was a huge hit back in the day. Justin Timberlake's performance of the banger "Cry Me a River" quickly won the audiences over.
The musician refers to the former girlfriend in this song, who has left him for someone else and then came back. Although he misses her, he thinks it is best not to take her back into his life.
13. "We Belong Together" by Mariah Carey
This Grammy-winning 2005 track narrates the experience of Mariah Carey's lyrical heroine, who is struggling to accept her mistake of pushing away the one she loves.
In "We Belong Together", the performer is trying to get her lover back on her side and regrets her bad decisions of letting them go.
14. "Stay" by Rihanna
The ballad "Stay" is one of Rihanna's most emotionally charged songs. The performer tells a story of a heroine who compares her sudden crush to a fever and feels like she is undeniably attracted to him.
Something in him makes her feel like she wants him to stay, and this soulful song is a perfect choice for everyone who has gone through similar heartache.
15. "I Will Always Love You" by Whitney Houston
This classic composition for the ages depicts the narrator who is leaving the person she loves, acknowledging that they are not right for each other.
Combined with Whitney Houston's powerful voice, this track makes a lot of people consider it one of the greatest classic pieces of music.
16. "My Heart Will Go On" by Celine Dion
The soundtrack from "Titanic" tells the story of the person who misses a lover that is gone. Considering the movie's own storyline, it is hauntingly fitting.
Celine Dion's delivery makes this song one of the classics that never fail to make people shed tears over it.
17. "Hey There Delilah" by Plain White T's
In Plain White T's biggest hit, the singer refers to his beloved Delilah, who he is in a long-distance relationship with, and promises that one day they will have a good life together.
18. "Missing You" by John Waite
This sweet yet sad song depicts a person who has a crush on someone and is desperately missing them. John Waite makes a lot of analogies that will touch the soul of everyone who has been in the same position.
19. "Who Knew" by Pink
In this touching missing you song by Pink, the singer struggles with a loss of a close person and wishes to see and hear them one more time.
20. "Home" by Michael Buble
In "Home", Michael Buble talks about the importance of coming home to your loved ones, no matter how far away you are.
21. "When You're Gone" by Avril Lavigne
One of the most popular Avril Lavigne tracks, "When You're Gone", is a story of losing someone who holds a dear place in your heart.
22. "Back to December" by Taylor Swift
Taylor Swift delivers a heart-wrenching performance about missing someone that her lyrical heroine impulsively broke up with, and feeling guilty over her decision.
23. "Here Without You" by 3 Doors Down
This is one of the classic masterpieces about missing someone terribly when you are far away from them.
24. "I Miss You" by Blink 182
Here is another incredible I'm missing you song from the perspective of the narrator, who compares his love to the voice inside his head.
25. "Far Away" by Nickelback
The lead of Nickelback is performing this song for someone he is never ready to give up on.
These beautiful songs about missing someone will find a place in your heart.
READ ALSO: Top 20 richest musicians in Nigeria and their net worth: 2021
Legit.ng reported about top 20 richest musicians in Nigeria, as well as their impressive net worth. Those singers surely deserve what they have now.
How rich are these stars of the Nigerian music industry? Learn everything about their wealth and biography facts.
Source: Legit.ng