Actor Hill Harper biography: parents, education, net worth, is he gay?
Francis Eugene, alias Hill Harper, is a legendary American actor that doubles up as a prolific author. His fans greatly know him from his role as Dr. Sheldon Hawkes in the CBS television broadcasting American crime investigation Police series CSI: NY and "The Good Doctor." Hill Harper has also made numerous appearances in the film industry such as in the movie "An Interview with God."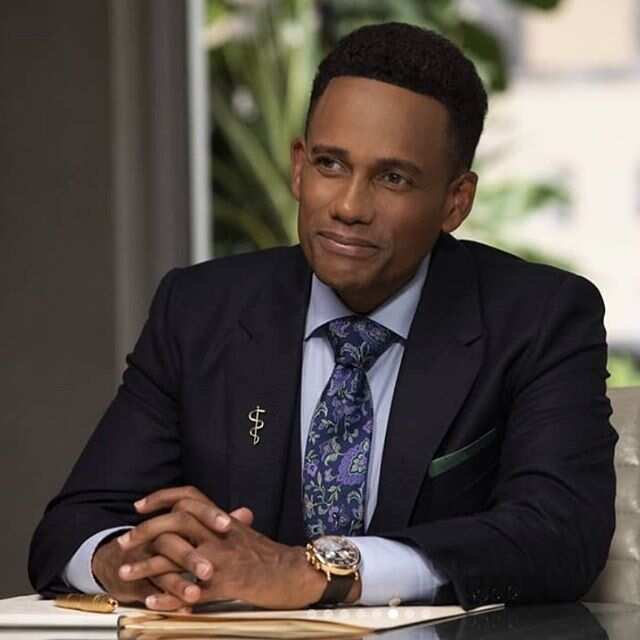 When you talk about Hill Harper, you talk about talent, passion, a genius mind, and an answer to save humanity. Harper has it all. From being one of the talented American actors to coming up with some of the most inspirational humankind books from his past experiences. His different roles have contributed to his success, fame, and net worth as a successful actor and author.
Profile summary
Full name: Francis Eugene Harper
D.O.B: 17th May 1966
Place of birth: Iowa City, USA
Education: Brown University (BA) and Harvard University (MPA, JD)
Occupation: Actor
Years active: 1993-present
Children: 1
Hill Harper biography
Hill Harper was born and raised in Iowa City, located in Johnson County, Iowa, United States. His official birth name happens to be Francis Eugene Harper. Hill Harper parents were namely Harry D. Harper the second as his father and Marilyn Harper as his mother. His father Hill worked as a psychiatrist while his mother was among the first black female anesthesiologist to have ever been in the medical field in the United States. As a learned couple, Hill Harper parents significantly contributed to shaping the success and future roles of their son.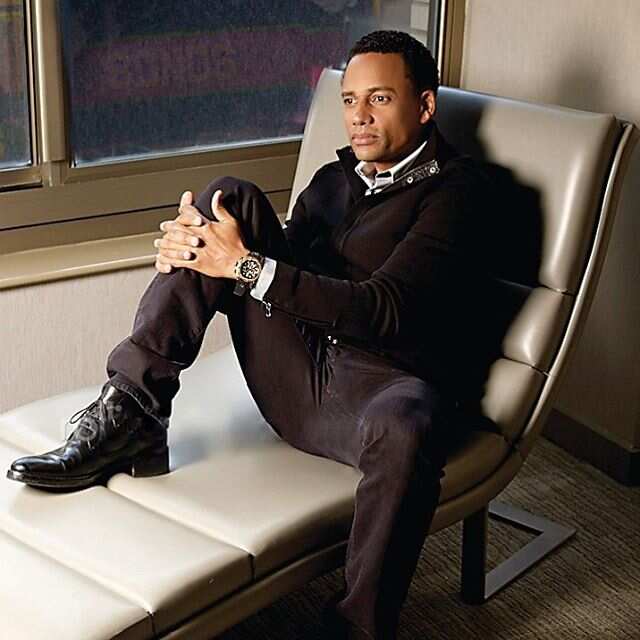 A good example is his mother who is a co-author of a book based on her college life with three of her friends. The book is called "Wearing Purple." Hill later became a more successful author and writer of different books.
How old is Hill Harper?
Currently, Hill Harper age now is 52 years. This follows his date of birth that was on 17th May 1966. Apart from his real name Francis Eugene Harper, he is popularly referred to as Frank Harper or F. Hill Harper by most of his fans and acquaintances. Did you know that at a tender age of 7 years, Francis was already being involved in active acting? Yes! He was featured in numerous school-based drama presentation with his character playing multiple significant roles. This paved the way to his stardom as an actor.
Hill Harper education
1984 marks the year when Eugene managed to graduate from his high school education successfully. He was a student at Bella Vista High School. As a smart teenager, he joined Brown University in Rhode Island where he managed to graduate with a distinction in his final year (1988). Harper continued to make bold steps in his education as he later proceeded to Harvard Law School. Hill then went on to crown his law course with a Juris Doctor aka Doctor of Jurisprudence (with honors) distinction in the year 1992.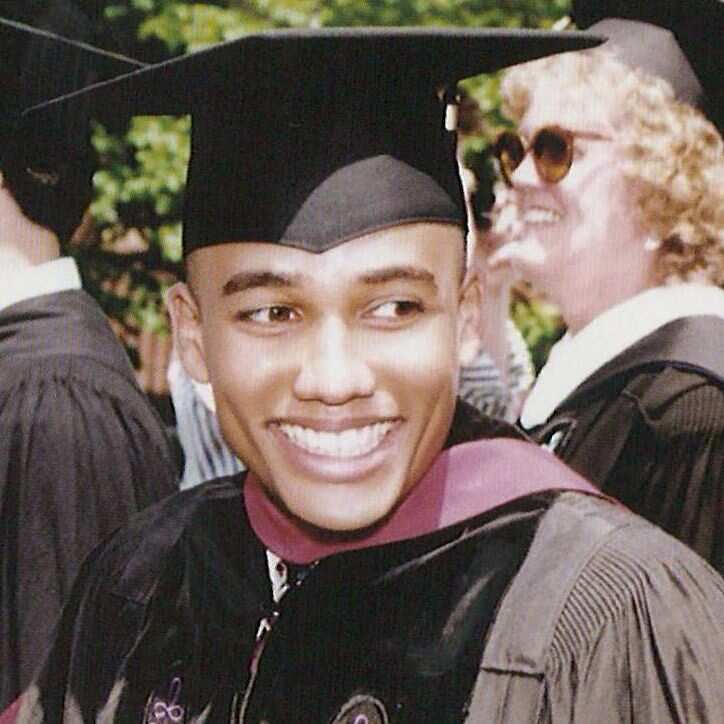 The prolific author also studied his graduate masters degree at John F. Kennedy School of Government. He successfully passed and earned his Masters from the renowned Harvard University. Apart from being a guru in books, he also continued to polish his talents in acting. He participated in numerous Harvard University theatre performances. He was a committed and active member of "Boston's Black Folks Theater Company."
Francis Eugene happens to be one of the few individuals to ever have close acquaintances with the former United States president Barrack Obama. He came to know Obama as both were students at Harvard University.
Despite being a full-time actor on the campus, Francis also played basketball. While at the campus court, he came to know of Obama hence the beginning of one of the most extended friendship bonds. With his impressive success history in the academic world, Hill Harper still insisted on following his acting passion leaving behind his educational career path. This forced him to relocate to Los Angeles where he adopted the name "Hill" in memory and honour of his maternal/paternal ancestors.
Actor Hill Harper
Francis made his debut in the television series industry at only 27 years of age (1993). He made his first debut through appearing in "Married… with Children," a Fox sitcom series. "Confessions of a Dog" was Hill's first movie. Ever since then, he gradually grew his popularity in the big screens and television programs through movies that include: "Get On the Bus (1996)," "Hav Plenty (1997)," and "He Got Game (1998)." These movies were all that Eugene needed to reach a favourite actor status.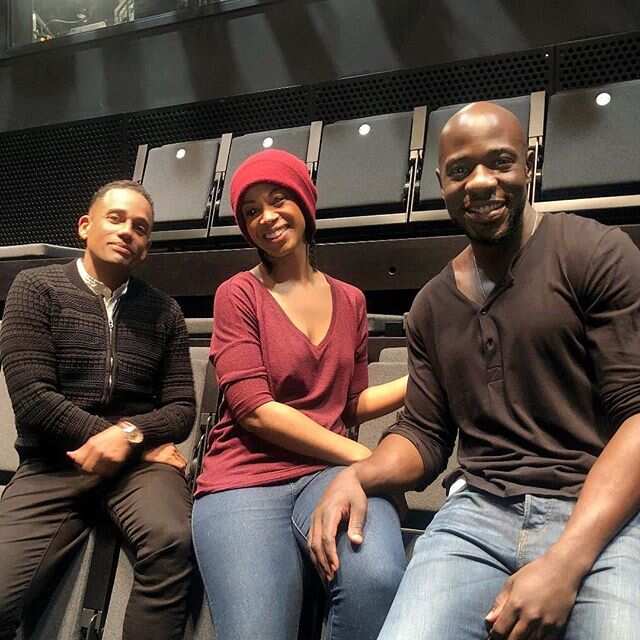 Francis acting career took a peak by clinching roles in famous movies that include "Beloved (1998)," "Loving Jezebel (1999)," and "the Skulls (2000)." He played a significant role in the movie "The Visist (2000)" as a lead role. He also featured in the science fiction movie "Stonehenge Apocalypse (2010)." Francis is also known for his captivating roles in CBS television drama CSI: NY for 9 consecutive seasons hence one of his greatest achievements until 2013.
Hill Harper net worth
Currently, Francis Hill is estimated to be worth $1.5 million. He traces his monetary value through his numerous roles in both movie and television series industries. Francis has featured in over 40 films ever since 1993 with his latest "The Sun Is Also A star" expected to make a debut this year. He has also claimed various acting awards that include NAACP Image Award as the Outstanding Actor in a Drama Series among others. Hill best selling books have also played a significant role in his net worth accumulation.
From 2015, he featured in American movies that range from "Toast T." and "Our Lady of 121st Street" play. In the whole period of 2017, Hill acted in the series "The Good Doctor" playing as Dr. Marcus that was broadcasted by ABC. Apart from acting, he has also provided voice casting services in the epic video game CSI: NY.
Career in writing
Eugene is one of the few actors that doubles up as a motivational and inspirational author. In 2006, he managed to publish his debut book "Letters to a Young Brother: MANifest Your Destiny." Two years later, he published a female version of the first book titled "Letters to a Young Sister: DeFINE Your Destiny" among others.
Political advocacy
As a former campus friend to Barrack Obama, Francis used his popularity to motivate American voters to elect the then-presidential candidate Barack. This was through appearing in a Will.i.am political song dubbed "Yes We Can" that also happens to have been Obama's slogan.
Is Hill Harper married?
Despite his open policy when it comes to his career, Hill has been very private when it comes to his relationship life. Currently, Harper Hill wife is not officially known. Even though, Francis has numerously been spotted enjoying his vacations with his Korean girlfriend, Chloe Flower.
Hill Harper children
Hill has only one child. He considers himself as a single father as he adopted the child, a boy named Pierce Hill Harper. Pierce was born in December 2015. Through his interview with Robin Host in the show "Good Morning America," Francis explains how he first feared to become a single father but now sees it as one of the greatest blessings in his life.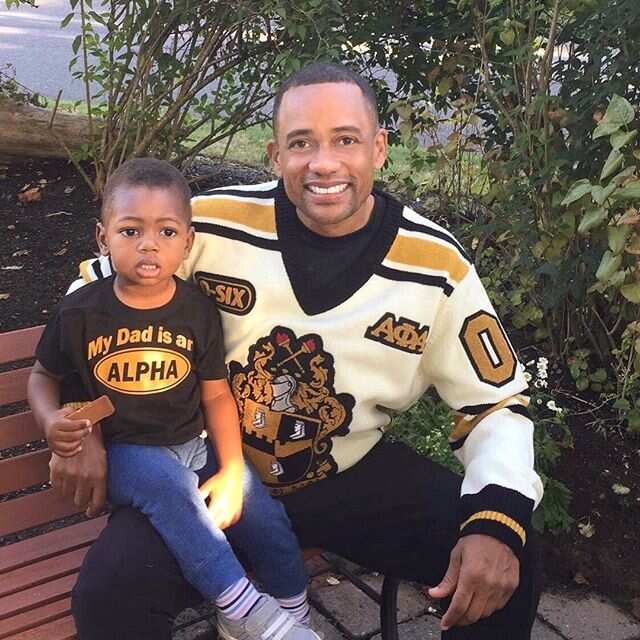 Currently, Hill Harper family is only composed of him and his son Pierce.
Hill Harper gay rumors
Eugene is not gay. However, he commented on the gays subject through his essay about the book "Not In My Family: AIDS in the African American Community." The title of the essay was "AIDS: Who Will Step Up?" As one of the outspoken celebrity concerning HIV AIDS in the young black American community, Hill said that it is a misconception to believe that "HIV is a gay disease."
How tall is Hill Harper?
Hill Harper height is 1.7m. He bears black eyes and black hair that has made him achieve one of the best looks featured in most movies.
As a celebrity, Hill owns his customized H2L Baobab Oil for men grooming and his "JUA" for women grooming. This exceptional skin and hair care products are some of his greatest achievements in the beauty and fashion industry.
Hill Harper is one of the greatest and learned American actors and authors. He managed to geet various distinction degrees through his campus life that includes Harvard University. Hill was a friend and schoolmate to Barrack Obama while in Harvard. His love for acting had him participate in numerous roles at the tender age of 7. Harper is known for his long and successful acting career in movies and series such as "Good Doctor and CSI: NY."
Source: Legit.ng