Oliver Stark bio: age, height, birthmark, tattoos, girlfriend
It is said that Oliver Stark had an intriguing biography before he became an actor. Do you want to test the truth in this statement? Then, join the investigation. Now we know Oliver as an actor, but he has not always been one, and it looks like we have many interesting and unexpected discoveries regarding his previous life and occupations straight ahead.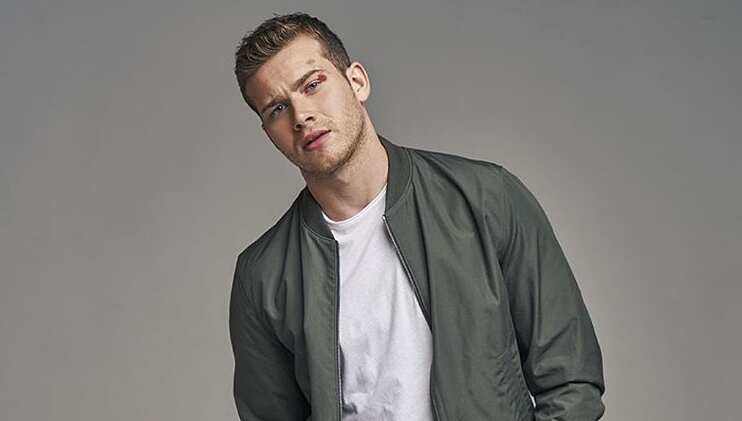 Oliver is among the most popular British actors of television and feature films. He has a remarkable appearance, and many people remember him due to the curious birthmark he has in his left eye area. However, this facial feature is not the only thing people notice about him. Mr Stark is a talented actor, and every new role of his proves this statement.
Oliver Stark profile summary
Full name: Oliver Leon Jones
Nationality: British
Occupation: TV and movie actor
Oliver Stark height: 6 feet 2 inches (or 188 cm)
Marriage status: in relationship
Hobbies: sports, bouldering, parkour, hiking
Trademark: deep voice, birthmark near the left eye
How old is Oliver Stark? What is there in his background?
The future star was born in London, on June 27, 1991. The family was far from being wealthy. There was one more child in the family: Oliver's elder brother. Due to the low incomes, the boy had no chance of attending any higher educational institution except for Hendon School.
Instead of studying and receiving higher education and scientific degrees like many young persons of his age, the future star needed to work hard and change a whole range of jobs. Some of them seem very weird from the point of view of his today's career but what else a young person without a professional qualification could do? So, the young man was forced to work as a salesman who walks from door to door offering things, as a cleaner, an operator of a call centre, and eventually as a promoter for a nightclub.
READ ALSO: Megan Olivi bio: age, height, husband and hot photos
It is hardly possible and fair to say that it was a kind of professional experience. However, it has taught the young man how to survive in harsh conditions and showed him life from different sides. This knowledge can be beneficial for an actor.
Then, in a certain while, Stark tried his hand at acting and was successfully cast for a short film titled "Follow". Then, new roles fell upon the young man like rain. First, he received small parts in single episodes of TV shows like "Casualty", "Big Bad World", and others. After 2012, he starred in feature films like "Montana" (released in 2014), "MindGamers" (released in 2017), and others.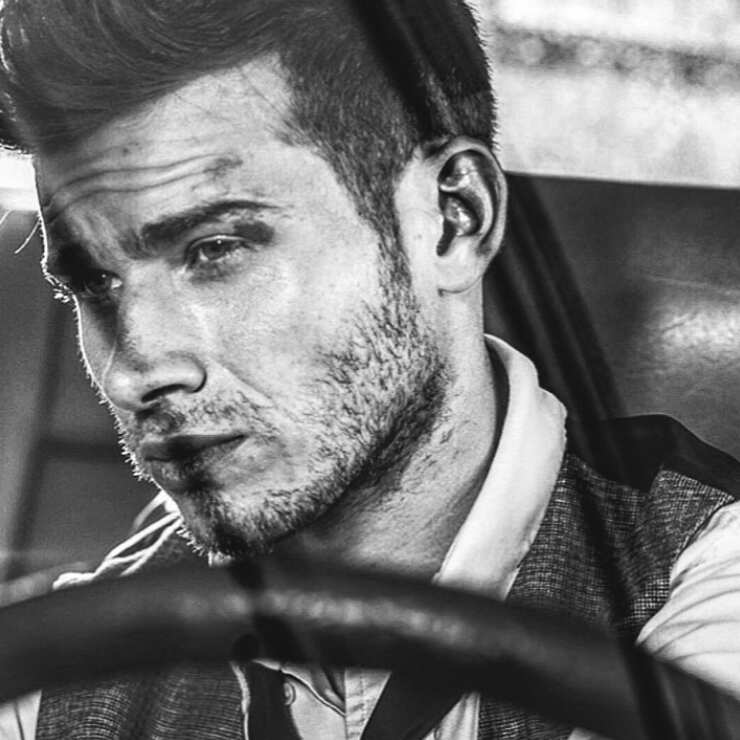 Eventually, the young celebrity received a regular role in "Into the Badlands" and appeared in 16 episodes. It was a big success for such young talent who has never even studied drama or arts.
It is interesting that the role in "9-1-1" had influenced Mr Stark so much that he started to support the national foundation that helps fallen firefighters. It has become possible for him now due to new earnings. His net worth had grown significantly since the days when he used to change other jobs. Now it is estimated at nearly $2 million.
Is Oliver Stark birthmark real?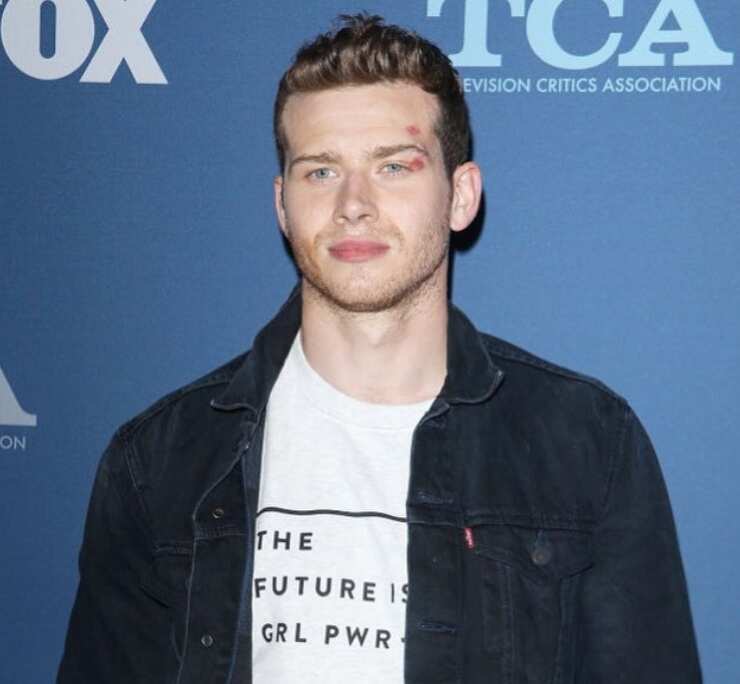 Every actor needs to have a specific feature that makes him or her unique. Some are exceptionally tall or small; others have very specific smiles, bright eyes, unusual facial features or voices. It is a rare situation for a male or a female celebrity to have a distinctive feature that is usually considered a skin imperfection. However, Oliver Stark birth mark has become such a unique thing that makes the young man different from all others. In his case, this mark on his face only makes his features more expressive and distinctive.
As the actor says, it is not a consequence of a virus like herpes or something of the kind, and it is not a health issue in any case. It is just a spot; it never bothers him with unpleasant physical feelings, and neither has it ever caused him negative emotions.
The question of whether it is real has emerged due to the fact that there are pictures of the star where the mark is not seen. It is either edited away from those pictures or hidden with the help of some makeup. To make things clear, the mark really exists, and it is in the left eye area. Some pictures of the young man are mirrored in the process of editing, and this brings in only more confusion.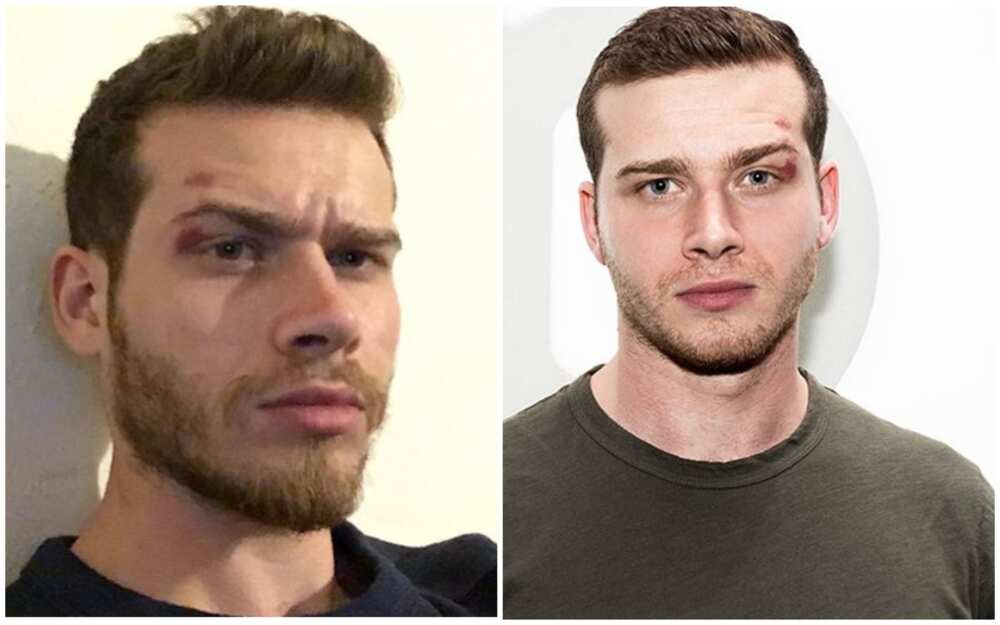 In everyday life, people usually remove such marks from their faces and often think that actors should do the same to look perfect. However, this Oliver Stark eye area birthmark is definitely not the thing that should be removed. It is his individual feature that makes his face unique. It may be more important for an actor than having a perfect but ordinary face.
What about Oliver Stark tattoos?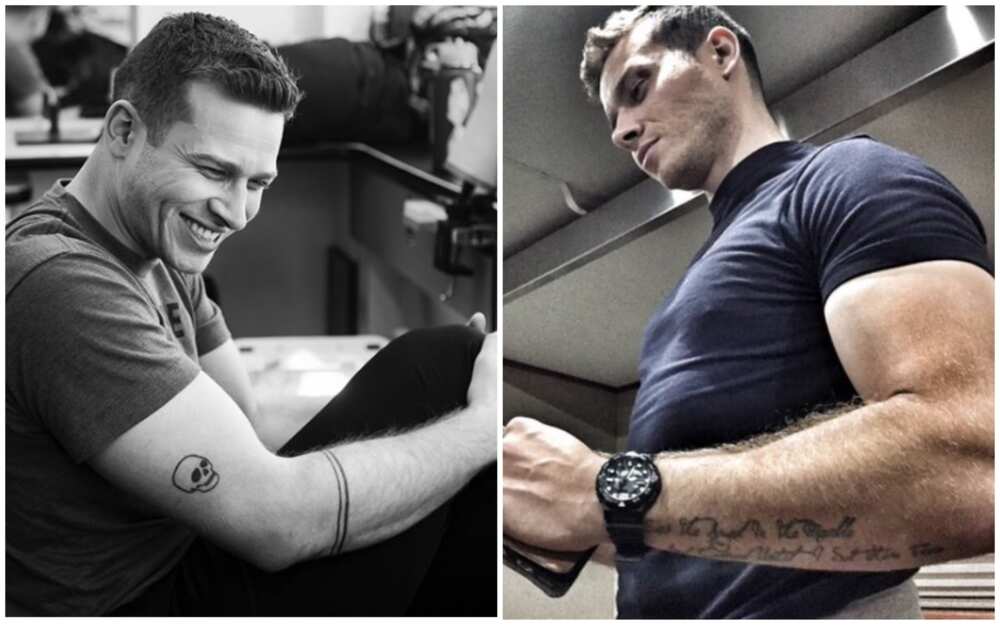 The young man has several tattoos on his body. Namely, the most recent fans' research lists six of them located in different areas: on the back side of his shoulder, on the left side of his stomach, on his left arm, on his right arm, on the right side of his chest, and his left ankle. They are real since they have been noticed in the same places for years.
These images really decorate Stark's athletic body. By the way, he is quite tall (6 feet and 2 inches!) and has a very attractive muscular built.
Are Oliver Stark gay rumours true?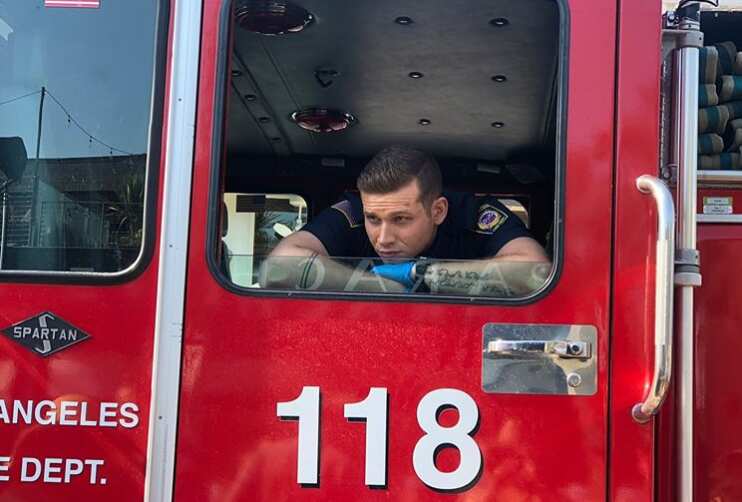 Many attractive young actors face this controversy sooner or later in their career. Quite often, it is connected to the fact that they are not noticed with women in public or that they do not let public attention get into their personal life.
The handsome celebrity has experienced this situation, too, and even now, when his straight sexual orientation is well known, rumour has it that he is attracted to his own gender. No, Oliver prefers women, as seen from his most recent relationships.
Who is Oliver Stark girlfriend then?
The most recent relationship in which Oliver was noticed is the one with Hannah Gottesman. The young woman is an American actress, and the two have been together since 2015 as traced back by their fans. They seem to be happy together and enjoy every single occasion when they can be together.
It is not known whether this is the first serious relationship for the actor and his girlfriend in their whole lives. However, it is known for sure that the young man has never been married before and he has no kids. There are no obvious signs of a soon marriage, but Stark seems to have big expectations regarding his relationship with Hannah.
In 2016, fans spotted a picture of her posted on his Twitter, and this picture was titled as "family".
What can be sweeter and cuter than such a gesture? Many fans are looking forward to seeing an announcement that these two have finally decided to tie the knot. The current Oliver Stark age is perfect for the creation of a family, especially since he has a woman he loves by his side.
It was a glance at the mysterious, exciting and unusual biography of Oliver Stark, a rising star of British television and feature films. He is young and talented. This is all one needs to strive for more success and recognition that will certainly come to the rising star in the nearest future!
READ ALSO: Game shakers Cree Cicchino bio: age, height, twin sister, boyfriend
Source: Legit.ng