Top 10 trending Alkaline songs of all time
Alkaline songs are some of the best in the industry. If you are a lover of riddim, then you will definitely appreciate the danceable tunes that come with it. These songs have attracted a lot of views on YouTube which shows how much the artist is loved and appreciated.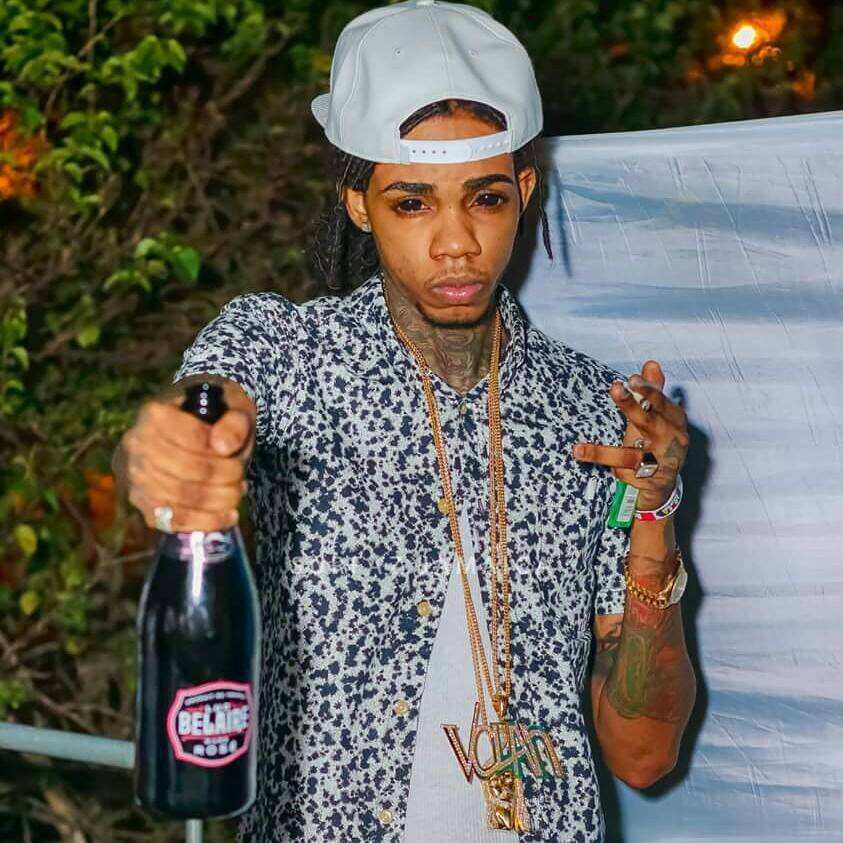 Whether you love him or you hate him, you can never deny that the young man has a unique and unbeatable talent. Alkaline tunes are proof of this. Every tune he works on is an excellent show of talent and experience. You may not agree with his style, but that does not make him any less skilled. Check out the following trending songs by the artist.
Alkaline songs to watch out for
You will definitely fall in love with Alkaline latest songs just as you loved the old ones. Check out the following 10 hits that are considered his best-released tunes so far. If not for anything else, these jams will introduce you to the kind of music that the real artist works on.
1. How It Feel
To start the Alkaline songs list is this tune that will get you thinking about your misunderstood lover. This hit from 2014 is a narration about 2 people that like each other but one is different and unusual since he only understands a violent way of expressing his love. If you love to be different, then you will appreciate this tune, at least more than 15 million viewers on YouTube think it is cool. Do not let the video confuse you, the tune is a dope one.
2. Company
This tune should be a wake-up call to women. Some men do not want a serious relationship. All they want is a good time with no pressure. With such a perspective, a woman that wants more should watch out and look for better elsewhere. With over 18 million views on YouTube, it is clear that the song is loved. It is a definite banger from 2016.
3. Pretty Girl Team
The jam in itself is a banger and hit. The only complaint, going by the comments of fans is that he certainly seemed to prefer light skinned ladies to dark ones, passing a message that many do not like. The video may seem inappropriate for all viewers, but fans seem to love and enjoy it. The 3 million views it has already garnered for a 2017 video is proof of an excellent tune.
4. Spoil You
If the over 21 million views on YouTube are not convincing enough about the popularity of this hit, then nothing else will. One particular line of the lyrics is a popular one with all fans. 'But the father don't like me cause him know she call me daddy.' This hit makes for a perfect club banger for riddim party lovers.
READ ALSO: Top 10 Daddy Lumba songs of all time
5. ATM
Released in 2015, the video has over 19 million views. The message is quite clear. It is all about the money. If you feel like bragging about never being broke, then this is the tune you should consider listening to and playing regularly. You never know, this could just become your reality.
6. Champion Boy
Champion Boy from 2016 is a tune that will get you dancing. The overly addictive jam is not only excellent as far as lyrics are concerned, but it is also a tune that will make you celebrate your own achievements.
7. Formula
2016 seems to have been the artist's big break. Here is another of his great performing video that has over 24 million views. This song shows why Alkaline music is a great choice for a playlist, especially if you love to dance. If you do not believe that Alkaline is a lyrical genius, then listen to this tune a couple of times. You will be sold!
8. Things Take Time
This tune is the definition of perfection. If you must go for one of Alkaline songs download, make it this one. The number from 2015 is one that everyone can identify with. The message is clear; everything great takes time. With over 28 million views, this is one of those jams that remain evergreen.
9. Mirage
If you were wondering about Alkaline 2018 jams, this is a perfect example. The artist may have been great in the past, but as years go by, he gets even better.
10. Load Up
If there is a song that proved Alkaline's increased fans in a short time, then this tune did. In just one year, the song that was released in February 2018 has garnered over 15 million views. When considering to download Alkaline songs, have this tune as one of his best dancehall genius releases.
It does not matter that people used to hate Alkaline songs because of the artist's style, his fame has increased over the years at a rate that other artists can only dream of. His tracks continue to prove that he is one of the best dancehall musicians that Africa will ever experience.
READ ALSO:
Top 10 trending Stonebwoy songs of all time
List of all Kwesi Arthur songs so far
Top 10 trending Sarkodie songs of all time
Source: Legit.ng