Yvette Prieto: top 15 facts about Michael Jordan wife
After three years of their relationship and living together, Yvette Prieto married the most popular basketball player in the entire NBA history, Michael Jordan. Many people, even if they are not basketball fans, would want to know the answer to the question, "Who is Michael Jordan married to?" Almost everything is known about Jordan, but there is little information about his wife in the press, except for her career as a model. Keep reading to find out the top 15 exciting facts about Yvette Prieto and her life.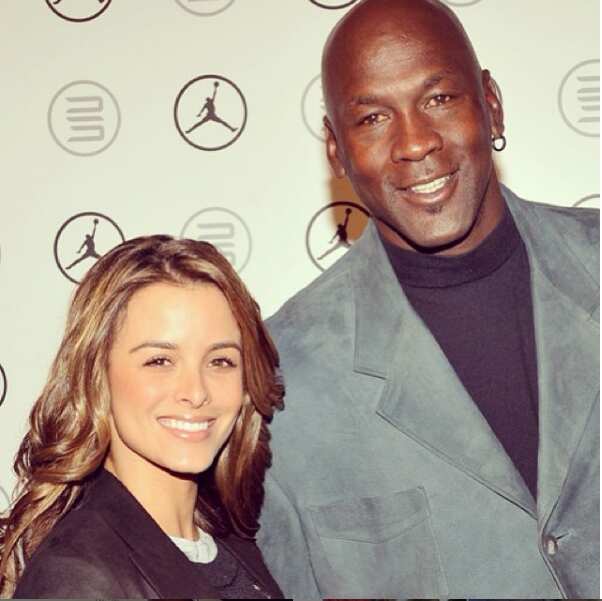 Yvette Prieto is a well-known Cuban-American actress and model with the following appearance parameters:
Height: 5 feet 6 inches
Weight: 64 Kg
Hair colour: Brown
Eye colour: Brown
Waist size: 26 inch
Top 10 facts about Yvette Prieto
There are many interesting and even controversial details in the biography of the beautiful lady who is known as the second half of one of the highest paid athletes in history. So, who is Michael Jordan's wife?
1. Career as a model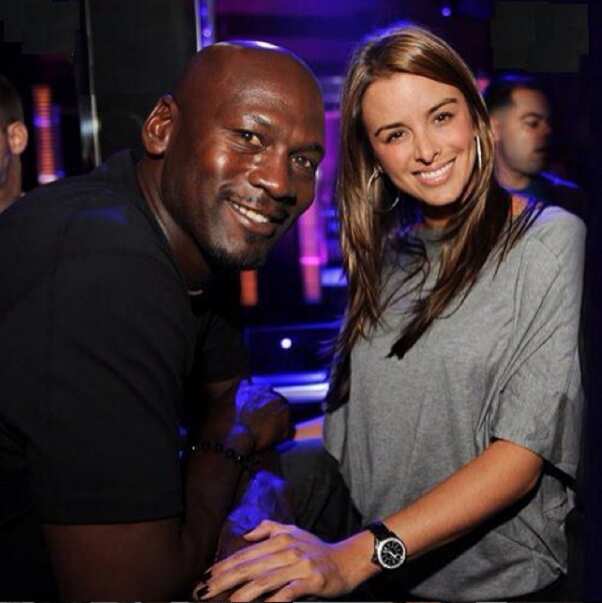 Yvette Prieto tried herself in the modelling business but did not achieve great success in this field. The peak of her career was during cooperation with AlexanderWang and shooting for calendars and in commercials. It is quite challenging to find a single model photo shoot with Yvette — it is much easier to come across her joint photos with Jordan.
2. Fraud accusations
Yvette Prieto has a skeleton in the family closet: in 2001, her parents, brother, and his wife were accused of financial fraud. Using false documents, the Prieto family demanded money from the insurance company for expensive procedures that existed only on paper. In total, their company Pacificare Case Management managed to get 410 thousand dollars. In 2005, Prieto's brother and his wife received one and a half years in prison for their scams.
3. Marriage contract
Perhaps the story of the fraud made Michael Jordan more cautious about the financial side of the relationship. Even before the wedding, Yvette signed a marriage contract. If the spouses decide to file for divorce, Michael Jordan does not risk losing his fortune of $650 million.
READ ALSO: Oritse Femi wedding pictures will melt your heart
However, in the case of parting, he is ready to give Yvette a million dollars for each year of marriage. Moreover, if the union will last ten years, the total amount of compensation will be only $5 million.
4. Nationality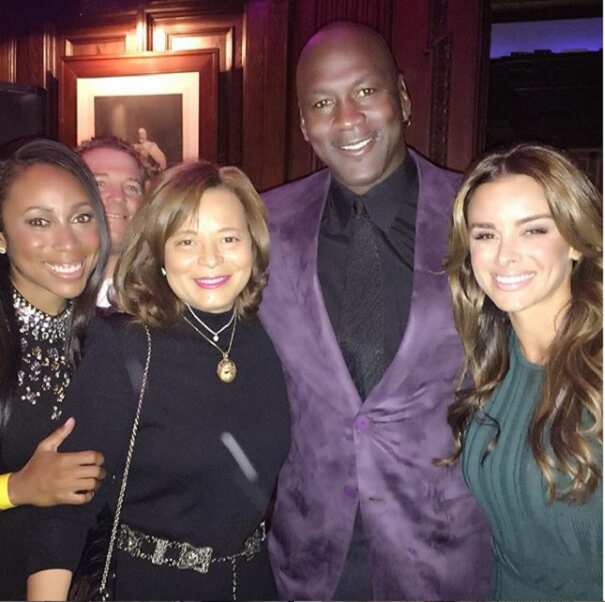 Yvette is a Cuban-American by nationality. She was born in Cuba in 1979, but later moved with her parents to the United States and received citizenship there.
5. Famous novels
Michael Jordan is by no means the only famous Yvette Prieto life partner. At one time, she also had relationships with Julio Iglesias Jr., who, even after their separation, spoke very well about her in various interviews.
6. Political Views
Yvette actively follows the political life in the country, and many political processes are not indifferent to her. Initially, her beliefs coincided with the political principles of the Republican Party, but later she developed her views, and now she does not associate herself with this party and has some independent political opinion.
7. Conflicts with the media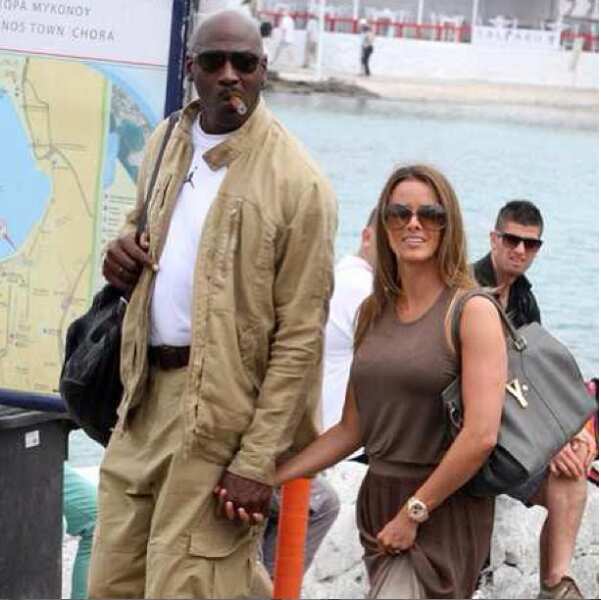 After the girl and Michael had started their relationship, the media's attention to this couple intensified with each passing day. Even a simple trip to a restaurant was a real test for the couple in love. Yvette often worried about such things, but this did not affect their relationship and further wedding.
8. Her first home with Michael was quite modest for such a big star
Of course, most people are confident that if a family is wealthy, then they must have a luxurious house with dozens of servants. However, the case of Yvette and Michael can be called an exception. Their first home was genuinely modest in their capacity. The area of the whole house was only 5560 square metres, and the cost was approximately 300,000 dollars. Of course, later they moved to a more suitable mansion, but this case once again proved that the couple is not particularly eager for excesses.
9. Tough finance issues
Before meeting Michael, Yvette had real financial problems. She even had to declare herself bankrupt, to reduce her debt obligations. She tried to consolidate her debts and restructure them, so she began to work actively on paying off debts.
10. Never rushed for marriage with Michael
Acquainted with Jordan, Yvette did not rush him to start a family, but on the contrary, tried to enjoy this beautiful period in a relationship. Since 2009, they have already lived together and tested their relationship for strength.
READ ALSO: Richest player in the world in all sports in 2019
That is why, before the wedding, the couple was able to spend three years together before embarking on more serious relationships and creating a family. In 2011, on Christmas Eve, Michael proposed Yvette to become his wife. The wedding of Michael and Yvette was held in April 2013 in Florida. According to various estimates, over 500 guests attended the wedding.
In April 2013, they got married at the Bethesda-by-the-Sea Episcopal Church, and their wedding was followed by a stellar reception at Bear's Club, a prestigious golf course in Jupiter, Florida.
11. Yvette has an incredible dancing skill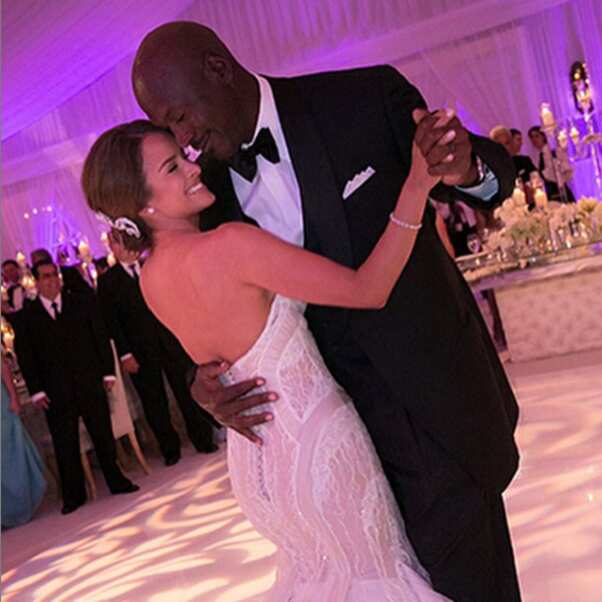 One of the hidden talents of Michael Jordan's wife was a passion for dancing. She met Jordan in 2007 while spending time at one of the nightclubs, where she very actively demonstrated her dancing talent.
12. Yvette is a stepmother
Jordan already had three grown-up children before Yvette from a previous marriage that lasted 17 years. So after the wedding, Yvette Prieto officially became a stepmom.
In February 2014, Yvette Prieto gave birth to Jordan's two twin girls, who were named as Isabel and Victoria.
13. Education
Michael Jordan wife graduated from college with a degree in business management. At one time she tried to work in the company of her father, but she was more interested in the modelling business, and therefore she focused on it.
14. How old is Michael Jordan's wife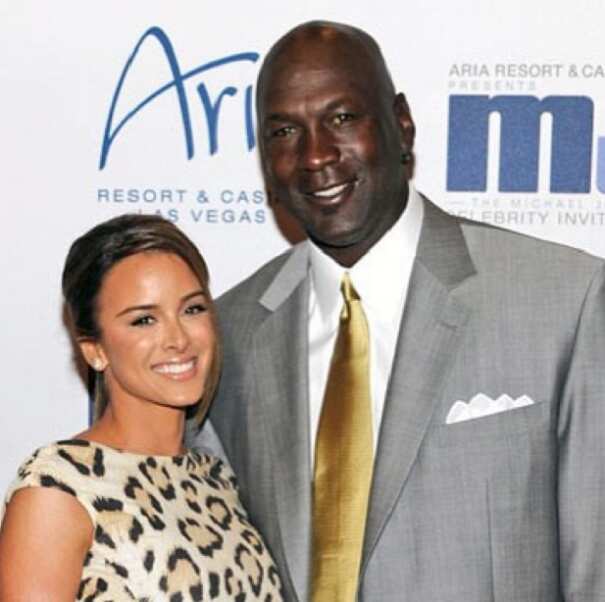 Yvette and Jordan have 15 years of age difference. Now she is 41 and Jordan is 56, though many critics often turned their attention to this fact, which undoubtedly the married couple did not like. That is why they try not to comment on this issue and keep their personal life further away from the lenses of cameras and journalists.
15. Social media activity
It seems that life on the show is not for Yvette Prieto. To date, she has no active pages in popular social networks.
Despite the difference in age of 15 years and different controversial stories, Jordan and Yvette Prieto are happily married and bring up their children together.
READ ALSO: Cari Champion ESPN: husband, salary, net worth
Source: Legit.ng