How successful was 2018 for Nigerian celebrities? Which of them welcomed new babies into this world? We have created a selection of celebrity parents whose family got a beautiful addition last year.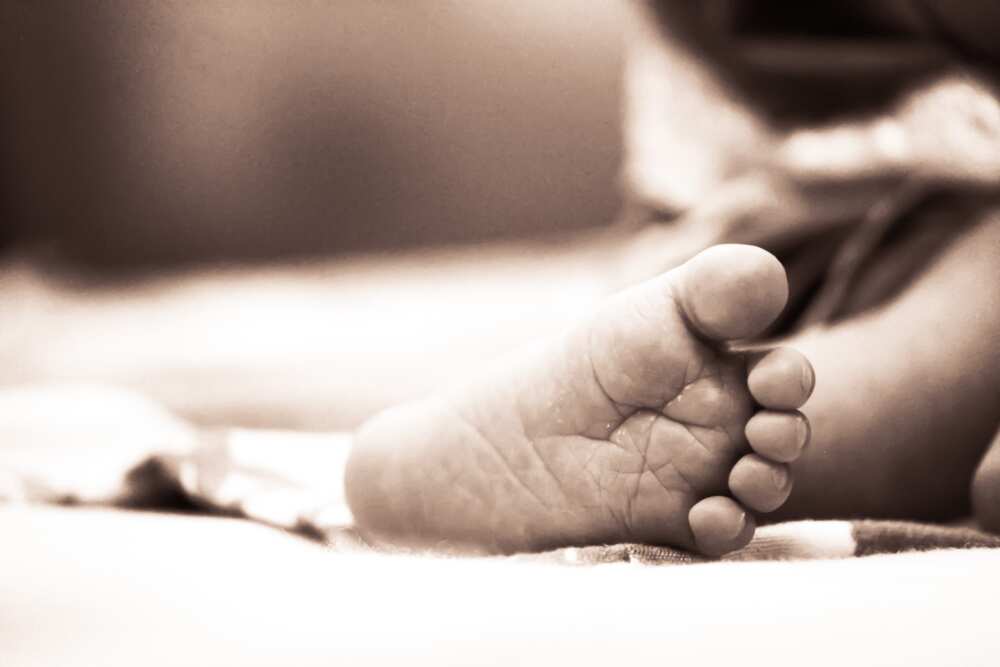 Every famous family and each female celebrity is closely followed by their true fans. People are curious to peep into the private life of every well-known person. Thus, it is nearly impossible for celebrity parents to hide their most intimate event such as the birth of a baby.
As soon as newborn celebrity babies are born, news about this amazing event gets all over the Internet.
Newborn celebrity babies
Sometimes Nigerian celebrities who welcomed babies share the newest photos of their kids on their Instagram accounts. Sometimes celebs who just had babies try to keep this news secret, but such secrets are quickly unveiled, and the information becomes public.
Let's look at the happy Nigerian celebrities who welcomed babies in 2018. Are you ready?
Top Nigerian celebrities and their babies 2018
Below you will find newborn celebrity babies of Linda Ikeji, Joke Jigan, Queen Nwokoye, Aisha Lawal, and many others.
1. Linda Ikeji baby
READ ALSO: Richest kid in Nigeria - Top 10
The most famous and successful Nigerian blogger Linda Ikeji became a mother two days before her birthday. She celebrated this event on September 17 in the USA (Atlanta). The happy single mum named her baby boy Jayce. According to guardian.ng, Linda has no plans to marry the father of her child, businessman Sholaye Jeremy.
READ ALSO: Linda Ikeji's son and baby daddy
2. Aisha Lawal daughter
The famous Yoruba actress, model, and film producer welcomed her precious baby on November 30, 2018. This lovely event happened in the USA. It is very important for the wonderful actress because it is her first child.
3. Tolu Oniru (Toolz)
The popular radio host and talk show star Tolu Oniru whose The Midday Show is loved by many listeners of The Beat 99.9 FM has become a mum. According to kemifilani.com, she gave birth to her first baby in the United Kingdom at the end of 2018. Because Toolz and her husband Captain Tunde Demuren experienced a miscarriage in the past, the couple were silent about their newborn son.
4. Queen Wokoma child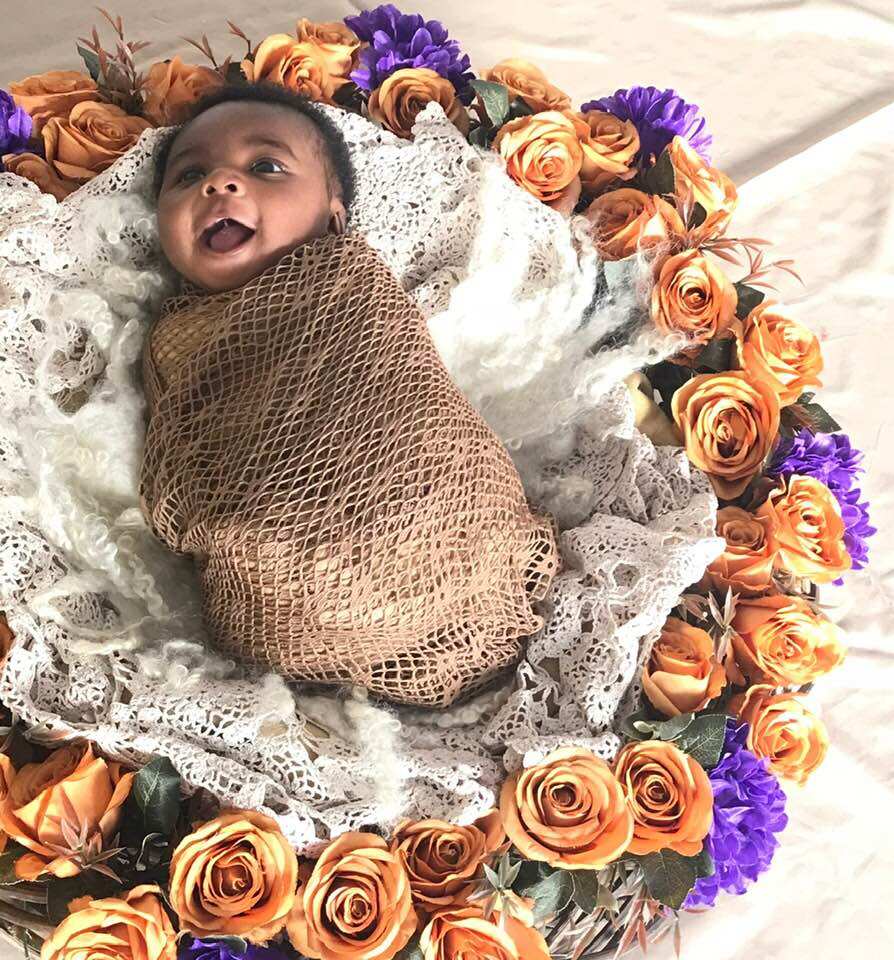 A quick rising Nollywood actress is now a happy mother of a gorgeous baby. Queen Wokoma, the star of the movie 'Blood on Fire' welcomed her son at the end of November 2018. She shared this excellent news with more than 150,000 followers on her Instagram account.
5. Yvonne Jegede Fawole baby
The famous star Yvonne Jegede Fawole and her beloved husband Olakunle Abounce are now happy celebrity parents. Their sweet son was born on November 1st, 2018. This wonderful event took place in London, but the Nigerian couple quickly shared their happiness with all their Instagram account followers.
6. Sheyman's baby
Famous men like singer Sheyman are as happy to welcome their child, as their wives and beloved women. The family already has had one child, but 2018 added even more joy into their life. In early November, the couple welcomed a new baby girl and named her Keisha.
7. Naomi Mac child
A promising singer from Nigeria Naomi Mac is also one of the celebs who just had babies. Firstly, this woman married her manager in 2017. Secondly, the just married couple celebrated the end of 2018 by welcoming a sweet girl on October 17. The famous parents named their child Arabella Paladini.
8. Joke Jigan child
Nollywood actress Joke Jigan is also one of the Nigerian celebrities who welcomed babies in 2018. She delivered her first child, a cute little boy. This incredible event happened last November, and the wonderful lady did everything to hide her pregnancy from the public eye.
9. Newborn celebrity babies of Teju Babyface
The famous comedian from Nigeria and his wife had addition to their family in April 2018. The couple is now happy parents to their first twins. It is real grace to them because the two people wanted to have kids ever since being married in 2012. Now their wish has come true.
10. Di'Ja new baby
The well-known Nigerian singer Di'Ja and her husband Rotimi had a great event on March 9, 2018. The famous parents welcomed a new baby in Lagos. Their daughter is their second child (the first one, their son, was born in 2016).
11. Queen Nwokoye child
The Nigerian actress Queen Nwokoye and her husband Oluchi Uzoma are happy parents of three. When you look at celebrities and their babies, you feel happiness especially when this famous couple got their third child in 2018. Now their twin boys have a little sister.
12. Koffi's baby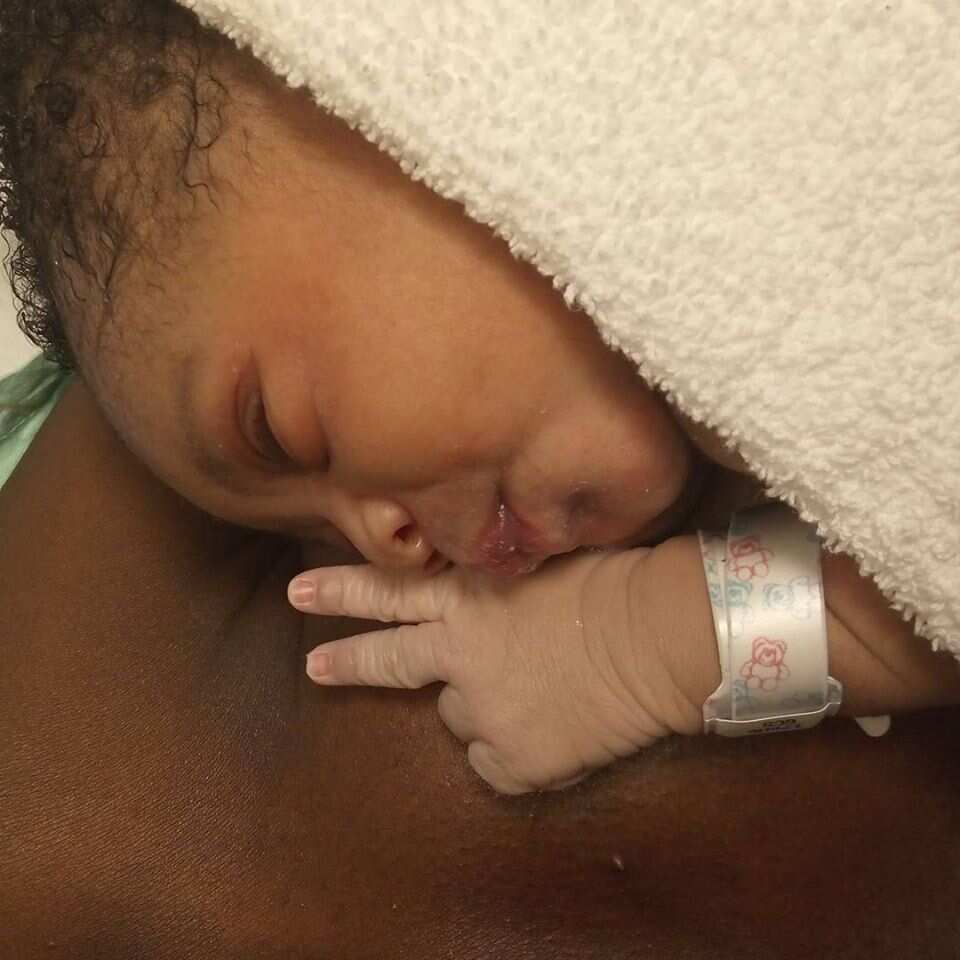 The famous comedian and actor Koffi Ayinde Idowu Nuel had some great news to share with his fans in February 2018. His wife Ayoka Okin gave birth to his fourth child in Texas, the USA. At first, the happy father wanted to keep the baby's gender in secret, but later it was revealed that Koffi and Ayoka became the parents of a daughter.
13. Naeto C child
Naeto C also had a great year in 2018. His family welcomed their third baby. This amazing event took place in November, and the new daughter was named Naeso. The happy rapper and his wife Nicole, now have two daughters and a boy.
14. Akpororo's babies
Akpororo whose real name is Jephthah Bowoto is once again a happy father. His family welcomed two more kids (twins) in April 2018. The celebrity's wife delivered her babies in the United States of America. Akpororo was so happy that he organized a special baby naming ceremony for his little daughter and son.
15. Tekno child
Singer/producer Tekno (Augustine Miles Kelechi) and singer Lola Rae had a wonderful May in 2018. The couple got a cute baby girl.
16. Timaya's third baby
The famous singer in hip hop style Timaya, Enitimi Alfred Odom celebrated the birth of his third baby in the summer of 2018. July was a great month for him, as his second beloved woman delivered him his third child who is at the same time his first son. The baby is named Emmanuel.
17. Chuddy K's little ones
Chuddy K got two more babies in 2018. His wife Rachael delivered little ones to her beloved husband Chukwudi Ken Agali (this is the real name of Chuddy K) and made him once again the happiest daddy on the planet. The couple already has a child born in 2016.
18. Funke Akindele twins
Funke Akindele is very happy with Abdulrasheed Bello. The couple welcomed their first child at the end of 2018. The celebrity parents have now dived into their parenthood full of joy and excitement.
19. Dr. Sid baby
Dr. Sid celebrated the last day of 2018 along with Simi Esiri. December 31st became their happiest day not only because it was New Year's Eve but also because Dr. Sid's wife delivered a cute little girl. This baby is their second daughter. Her name is Sarah. The elder child, Sidney, was welcomed in 2015.
20. Femi Adebayo's child
The famous actor and producer Femi Adebayo got a new child born in 2018. The little boy was delivered in the USA by the actor's wife Omotayo. It is the fourth kid of Femi's. He has three children from his previous wife Khadijat.
We are so happy to congratulate all Nigerian celebrities who welcomed babies in 2018 and those who will give birth to children in 2019.
READ ALSO: Has Funke Akindele given birth?