Mercy Johnson's house and cars
Mercy Johnson is one of the most beautiful, talented, and well-paid actresses in Nollywood movie industry. She has a lot of dedicated fans, who want to know all the details of her personal life. Luckily, we have some information for you on Mercy Johnson house and cars and lifestyle of this movie celebrity!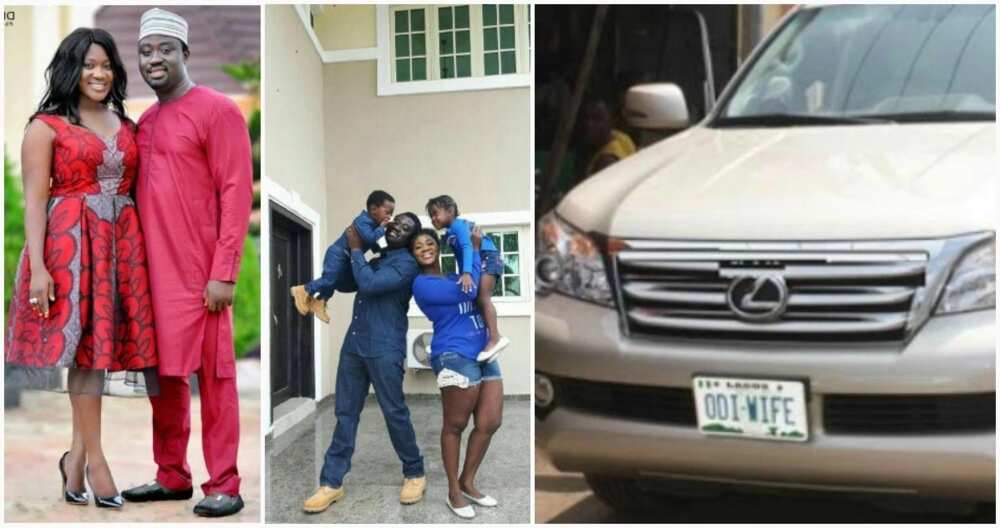 READ ALSO: Mercy Johnson first movie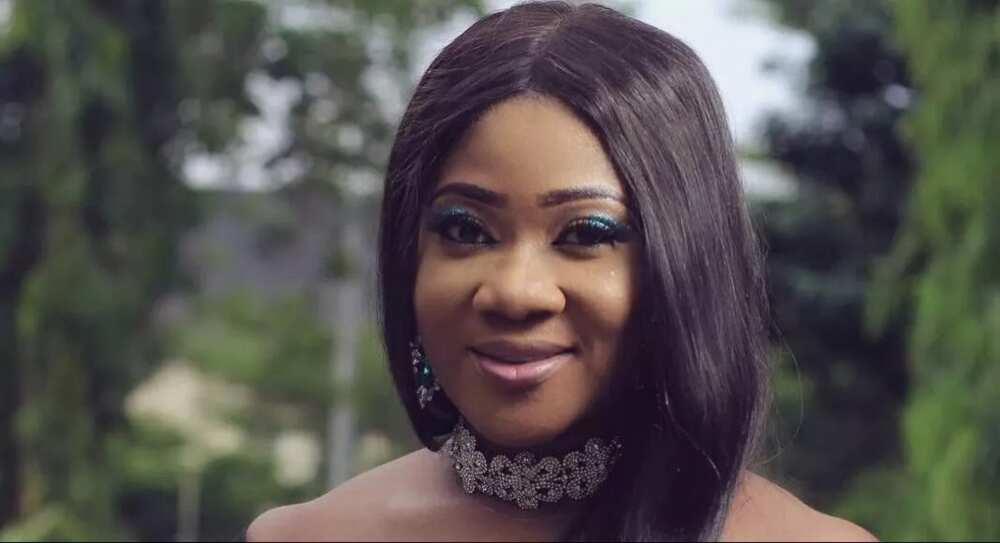 Photo: qed.ng
Mercy Johnson's house
The movie superstar Mercy Johnson has a gorgeous big house, which she is absolutely comfortable to live in. The mansion of Mercy Johnson is located in Thomas Estate, Ajah, which is in Lagos. She lives alongside some other influential people who also purchased themselves houses in the Lagos area. This house was bought by Mercy Johnson's husband in 2013. He wanted to surprise her with an expensive gift, so he never told Mercy about it while they were together in the United States. When Mercy and her husband came back to Nigeria, he drove her somewhere, and she thought they were going to the former house, but he unexpectedly took her to the new mansion.
Mercy rarely shows the interior of the house, and this is fully understandable. However, sometimes she does share the pictures with her family in her Ajah mansion. From what we have seen, her house has a warm pastel design, wooden floors, and there are photos of Mercy's family everywhere on the walls. The exterior of the house is quite simple. While the house is really expensive, its design is not anything pompous – instead, Mercy Johnson and her husband went for something simple and cozy.
Now, that we established that Mercy Johnson has a large and comfortable house in Lagos area, we can move on to discussing her cars. We bet that you are curious about which cars the actress has!
READ ALSO: New look! Recent pictures of Mercy Johnson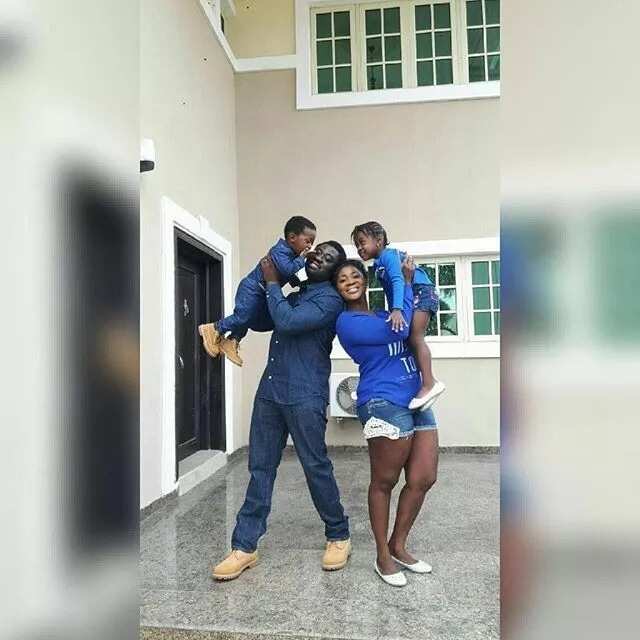 Mercy Johnson and family in front of their house. Photo: topgistng.com
Mercy Johnson's cars
The actress also has a few latest car models, which she is very proud of. Some of them are generous gifts from her husband, who chose this way to show his complete appreciation for his beloved wife. For instance, when Mercy's husband discovered that she is pregnant with their first daughter, he was so happy that he bought his wife a classic car Range Rover SUV 2013. The car also had a personalized plate number which said "Odi's Wife", which was a touching gesture from his side.
After their first daughter Purity was born, Prince Odianosen Okojie bought her a brand new car – Lexus SUV. As the sources state, this gift was timed not long after she got pregnant with their second child and got an ultrasound scan. So, it looks like Mercy's husband purchases her a new car every time she gets pregnant.
READ ALSO: Most beautiful girl in Nigeria Nollywood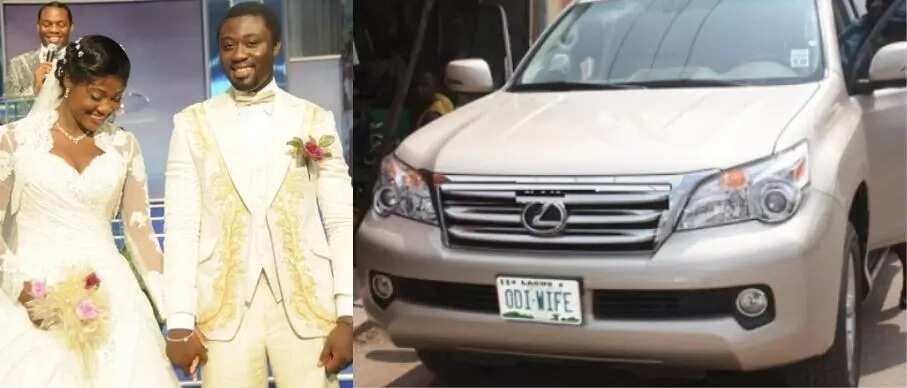 The luxurious car of Mercy Johnson. Photo: naijagists.com
This is what we can tell you on Mercy Johnson's house and cars! The most important thing is that Mercy does not flaunt her riches in front of the media and just lives peacefully together with her beloved husband and three cute children.
What is Mercy Johnson popular for?
Born on August 28th, 1984, the actress Mercy Johnson comes from Okene in Kogi State. However, her birth city is Lagos. She was born in a large family of the former navy officer and had six siblings. After her education, Mercy audition for some movies, and it turned out that she had a natural gift. Her movie careers has been productive, and these days, she is a household name in Nigeria. She has plenty of awards which acknowledge her talent and every producer chases after her these days to propose her a role in their movie. She has appeared in more than a hundred Nigerian movies since 2004, after her first role in "The Maid" as Jane became a success.
In the family life, Mercy is a happy woman who got blessed with a loving husband and adorable children. Her husband's name is Prince Odianosen Okojie, and he is a politician. They have three children together. Their oldest daughter is called Purity Ozioma Okojie, born in 2012. In 2014, Mercy gave birth to a boy named Henry Okojie, and the youngest daughter, whose name is Angel Okojie, arrived in 2015.
Of course, Mercy Johnson definitely needs a huge house for her big family. After all, nearly every celebrity purchases the large house for their close people where they can have a lot of fun activities. Does she have one, and where is it located? Read all the information about Mercy Johnson new house and car that we could find for you!
If you would like to read the exciting biography of Mercy Johnson, you can click here Believe us, this is a fascinating story!
Source: Legit.ng