Who owns the best house in Nigeria?
Close your eyes and imagine your ideal mansion. Now open them and look at the best house in Nigeria. We are about to share some impressive photographs and information about the most sophisticated, beautiful, and expensive mansions in our country. Learn who owns them and how much some of them cost.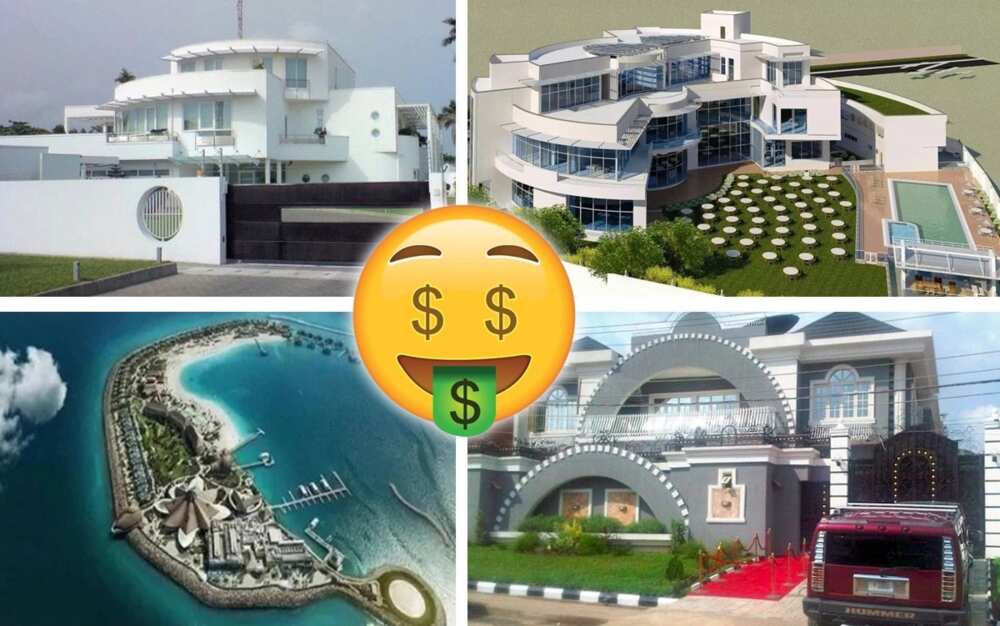 Mansions in Nigeria
Our country is not only one of the most populated in the world. It also boasts some luxurious property and owners of the finest and most expensive houses in Nigeria are either celebrities or successful businesspersons.
If you are looking for the most sophisticated house in Nigeria (in your city), you should pay attention to the parts of the town that are chosen by famous people. They love to build unusual and very expensive mansions.
5 most sophisticated house in Nigeria
Since most beautiful estates are scattered all across Nigeria, we have selected some of the finest for you to enjoy.
1. Folorunsho Alakija's most expensive mansion in Nigeria
READ ALSO: The most beautiful house in the world: top 10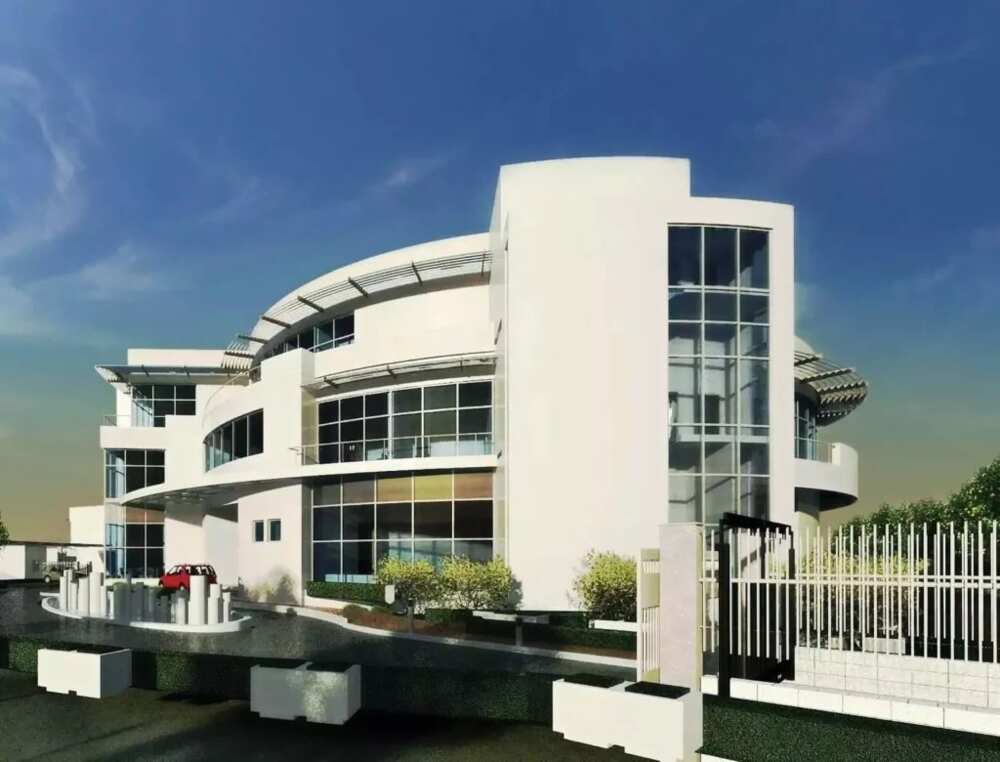 The project of Folorunsho Alakija's house; photo: blog.jiji.ng
Being one of the richest women in Africa, Folorunsho Alakija enjoys not only the work that brings her millions of Naira but also her property. This beautiful lady doesn't like to show off her wealth. However, we know that she is the wealthiest lady in our country who, according to Forbes, has the net worth is 1.8 billion U.S. dollars.
The unusual building from the picture above was constructed by Julius Berger company. The construction of the three-story house in Ikoyi started in April 2014.
Looking at the lovely smooth lines and comfortable color combination, you can think of ACCL (Adeniyi Coker Consultants Limited), and you'll be right because this is the team of architects that stands behind Folorunsho Alakija's mansion in Lagos.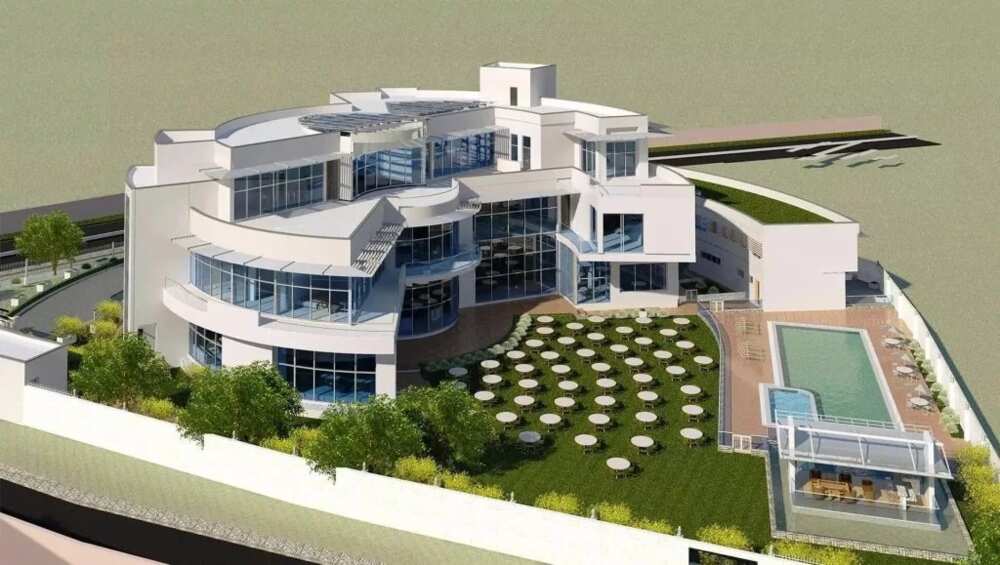 Photo: blog.jiji.ng
The impressive white mansion is believed to cost more than 70 million U.S. dollars (according to nairaland.com, blog.jiji.ng, and other sources). However, as for now, it is unclear whether the project is a single or multi-residence.
Why is it so expensive? The house is impressive regarding the size and stunning look. Thanks to many windows and the special construction this big building has the much natural light inside. We even have heard rumors that this gorgeous house is bulletproof.
2. Aliko Dangote's finest house in Nigeria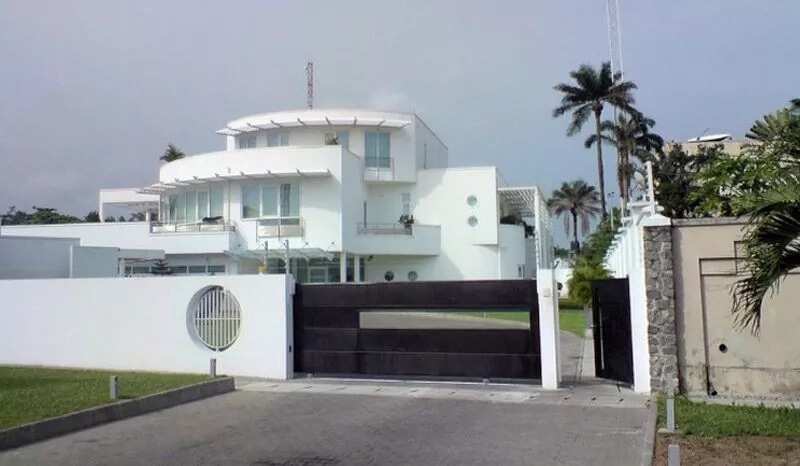 Aliko Dangote's house; photo: 36ng.ng
The richest businessman (King of Cement) in Africa, Aliko Dangote has to live in a beautiful mansion in Nigeria. Do you agree? According to Forbes, his net worth is 12 billion U.S. dollars. So how much does his house cost?
We are talking about the house built in Abuja (by the way, Aliko is rumored to have sold this property). According to nigerianfinder.com, it costs 30 million U.S. dollars. Anyways, this place is luxurious and is extremely expensive. This house looks like a real palace inside, just look at the photos of the interior.
We believe that this mansion is a dream for many and deserve to be on the list of the best houses in Nigeria.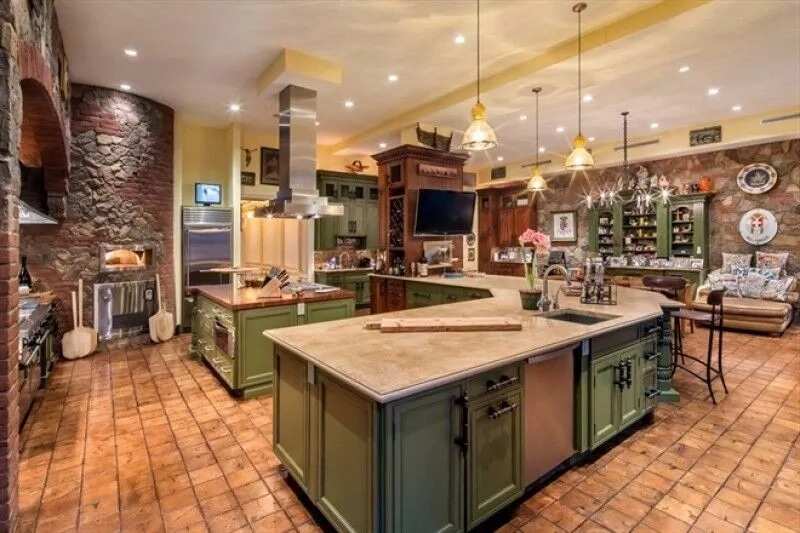 Aliko Dangote's house - interior; photo: africacradle.com
The enormous kitchen has everything a real chef will love to create masterpieces for his boss.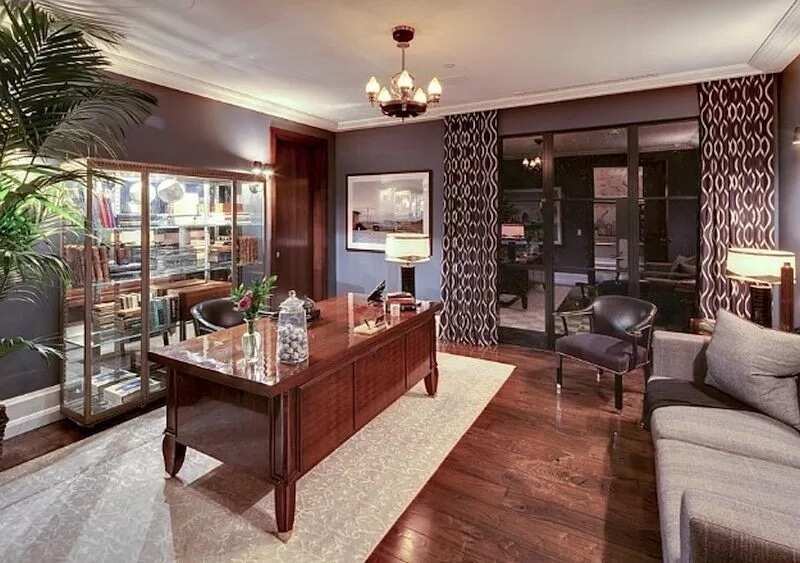 Photo: africacradle.com
The home office looks elegant and still remembered by some of its famous visitors (Bill Gates, President of Nigeria Goodluck Jonathan, and others).
The bathroom is pretty, and the bedroom looks like it belongs to a king and his queen.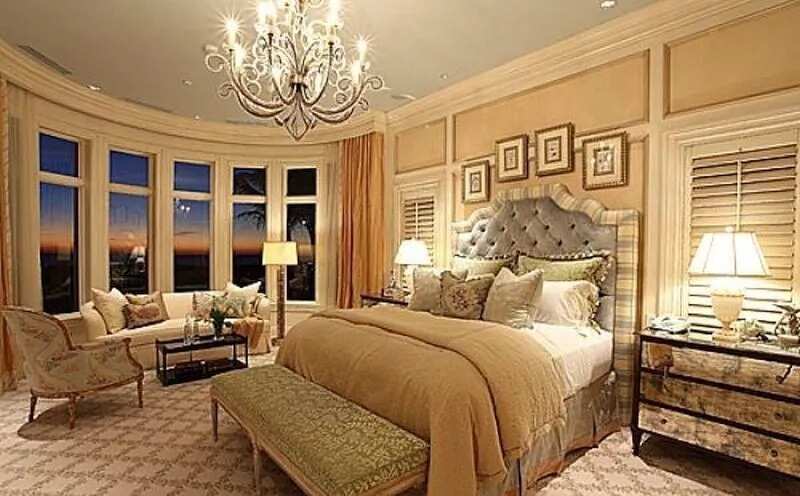 Picture: africacradle.com
The interior with many Victorian-style furniture looks really rich and comfortable to live in. The exterior is also impressive with beautiful glass windows and green lawn everywhere in the territory surrounded by the white fence.
3. Mike Adenuga's house
READ ALSO: Mike Adenuga's house in Banana Island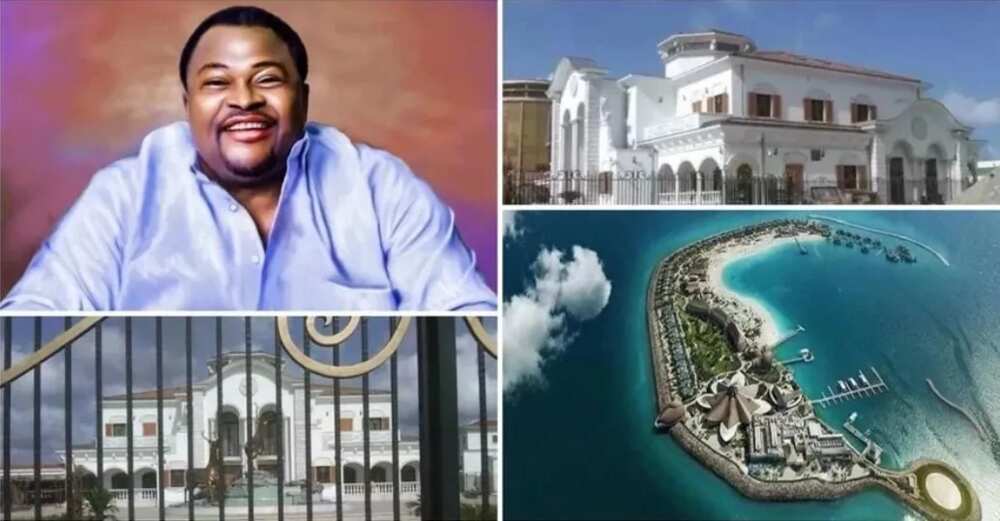 The famous billionaire and one of the wealthiest people in Nigeria, Mike Adenuga has to live in a gorgeous house. And he does. His impressive mansion is built in the most luxurious and expensive part of Lagos – Banana Island.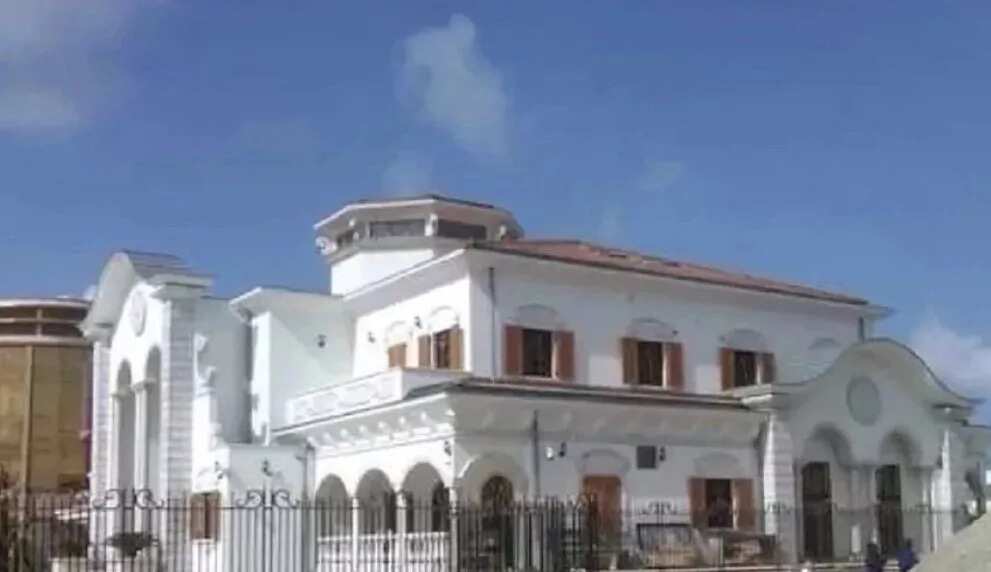 Mike Adenuga's house; photo: blog.jiji.ng
According to blog.jiji.ng, the huge mansion costs approximately 8 billion Naira (22 million U.S. dollars). This is a costly house, but the owner of Globacom whose net worth is over 4 billion U.S. dollars, according to Forbes, can easily afford it.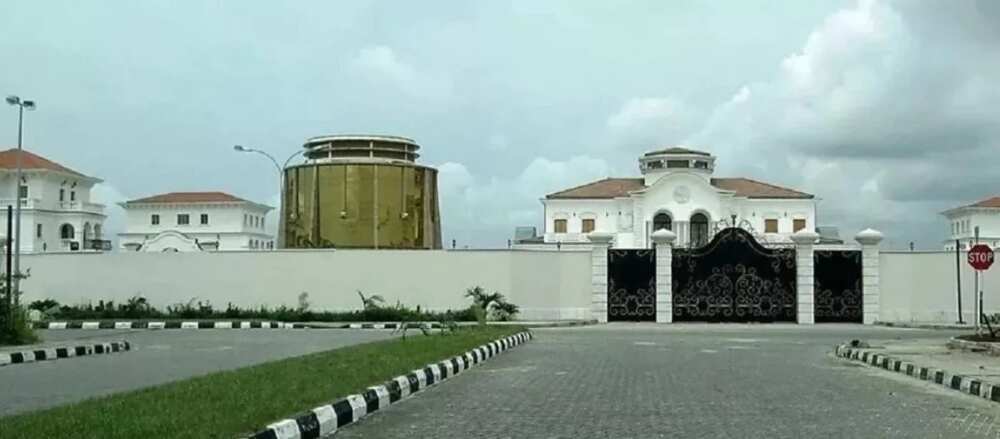 Photo: blog.jiji.ng
The most sophisticated house in Nigeria is built on the territory of 3 hectares. It is a two-story building with white walls and brown windows/doors. It has an impressive meeting hall (where 200 people can gather at the same time with enough space left for everyone to feel comfortable), beautiful indoor swimming pool, church, yacht berth, car park, and other amenities for luxurious and relaxed family life.
There is no need to mention that this finest house in Nigeria is guarded 24/7.
4. Okwudili Umenyiora's Impressive house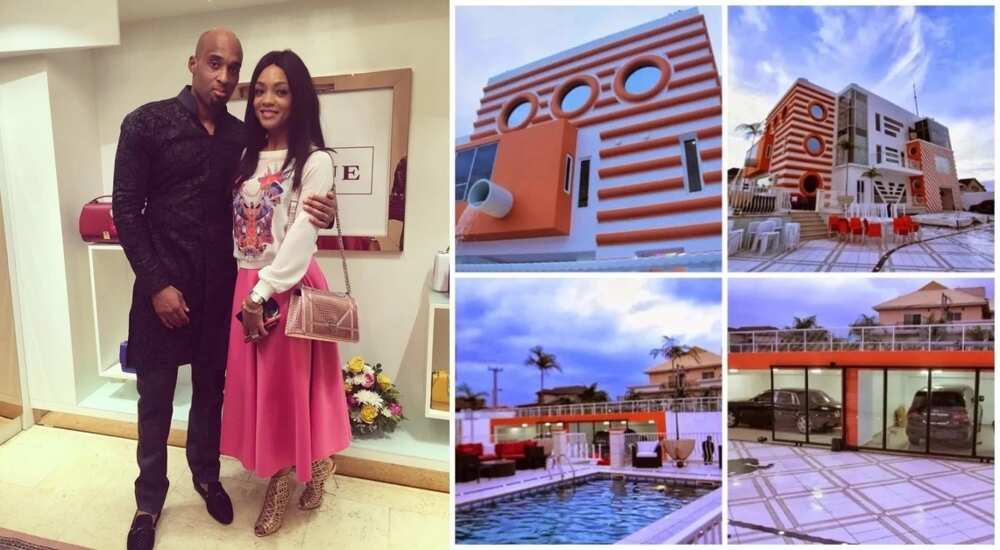 Okwudili Umenyiora's house; photo: filopost.com
This impressive building is also very expensive. It belongs to Okwudili Umenyiora. It is believed to cost approximately 10 million U.S. dollars, according to blog.jiji.ng. We even have noticed an Armani logo on one of the walls. Do you also see it? We do not know if it was done for purpose or not, but still, this looks very fashionable. What can we find inside this amazing house?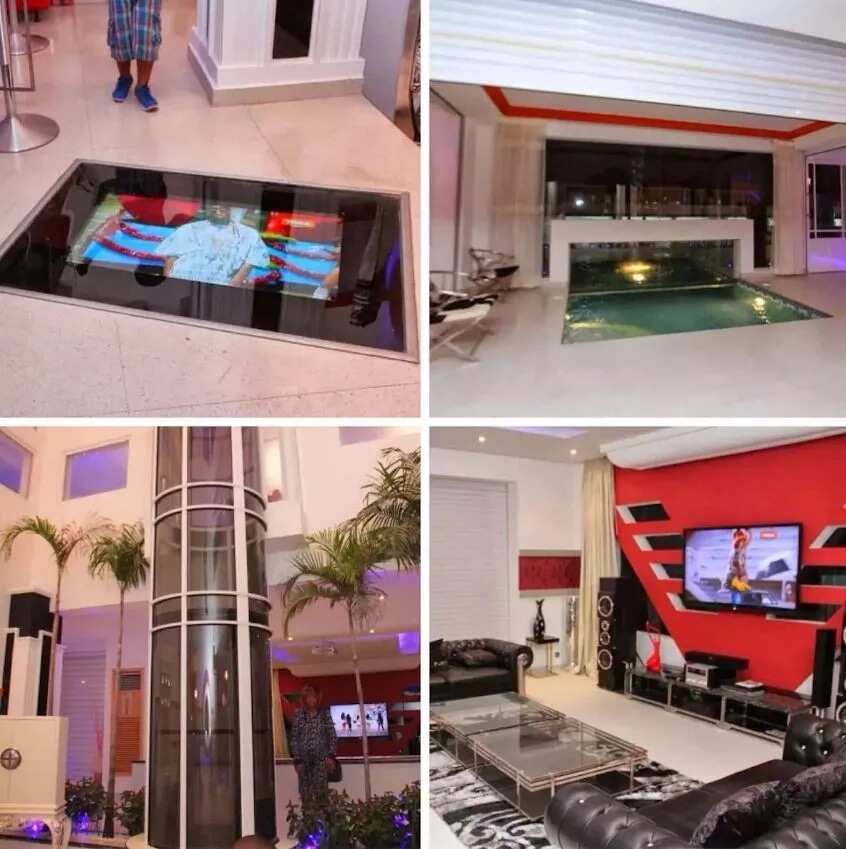 Firstly, there are swimming pools inside and outside. Secondly, there is an impressive glass-fenced garage for luxurious vehicles. Thirdly, if you need to get to the 4th floor, you can take an elevator that goes through the glass-pipe which is transparent and gives you impressive views of the house.
At last but not the least, several TVs are built into the floor (they are covered with high-quality glass so no one will break the screens or damage themselves). You hardly will find something similar in other houses of the Nigerian celebrities and wealthy people.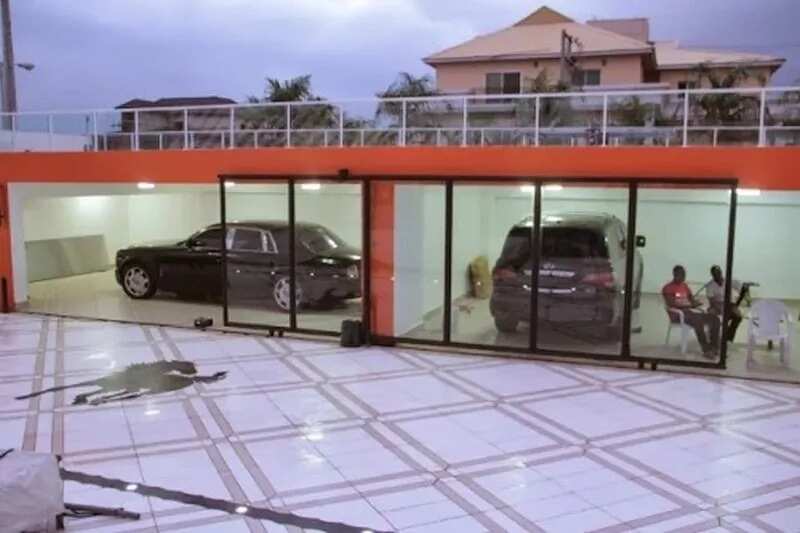 Photo: blog.jiji.ng
No wonder, this beautiful house with interesting ship-like round windows and design requires the daily work of at least 5 housemaids to keep it clean and shiny.
5. P-Square's beautiful mansion
READ ALSO: Nigerian celebrities and their houses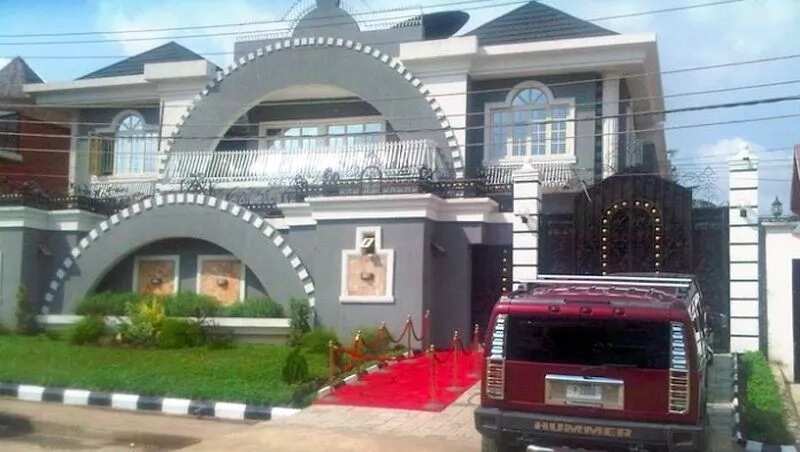 P-Square house; photo: premiumtimesng.com
Since the famous P-Square band decided to split last year, the two brothers put their impressive Squareville house in Lagos on sale (it is located on Banana island).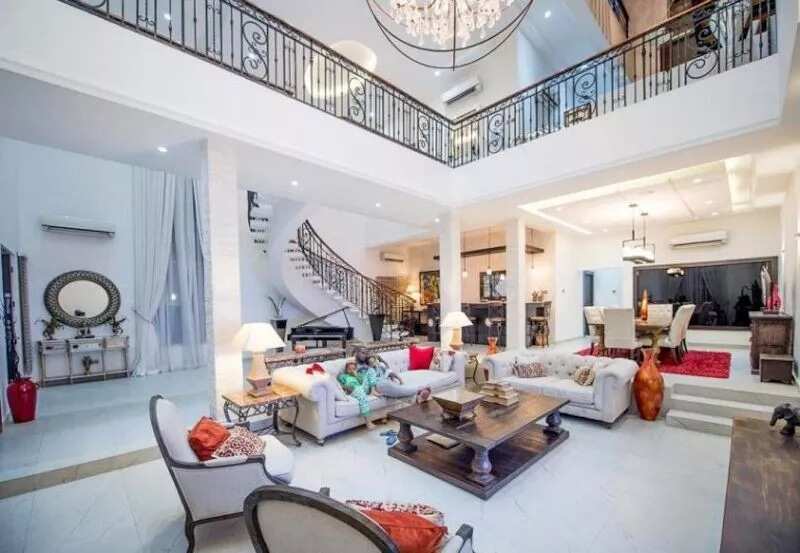 Photo: privateproperty.com.ng
According to premiumtimesng.com, this mansion costs at least 2 million U.S. dollars. This grey and white house has 6 living rooms, big swimming pool, 10 bedrooms, underground basement and many other places for a big and happy family. The 3-story mansion looks beautiful inside and elegant outside.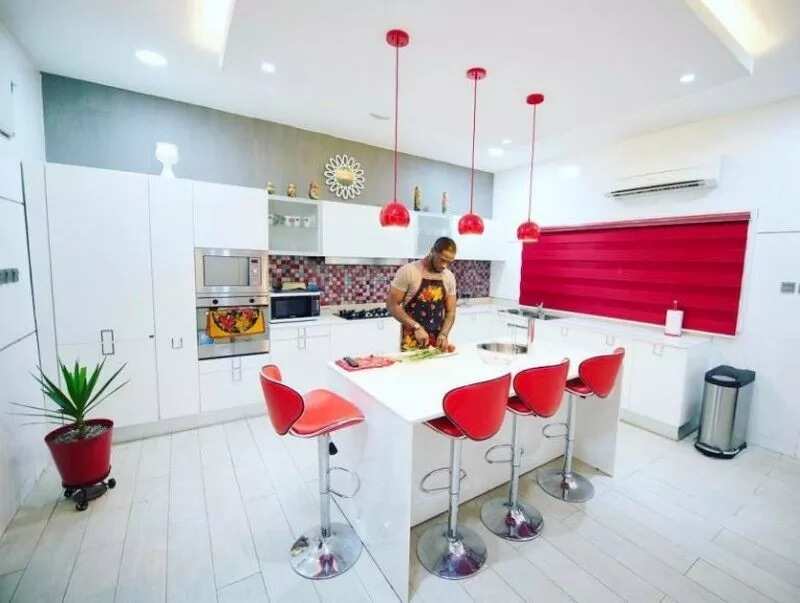 Photo: privateproperty.com.ng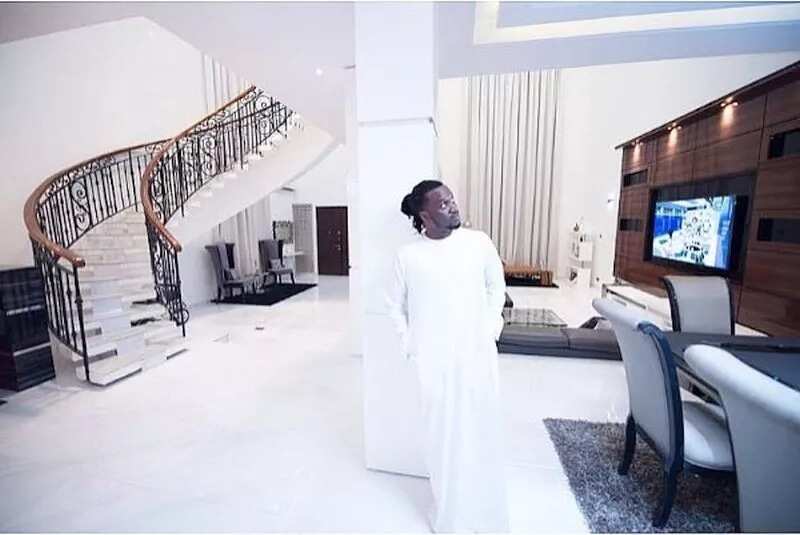 Photo: privateproperty.com.ng
We have shown you some of the finest houses in Nigeria that belong to famous people. Still, we believe that many other mansions in our country can be easily called beautiful, most sophisticated and luxurious, and, of course, the best to live in. If you think we have not listed some really beautiful house in Nigeria, please share the beautiful houses with us in the comments.
READ ALSO: Most beautiful and luxury mansions in Nigeria
Source: Legit.ng