How many goals has Mikel Obi scored for Chelsea
Millions of eyes follow each step of this famous Nigerian football player. People wonder how many goals has Mikel Obi scored for Chelsea? What are his main achievements on the soccer field? Keep reading to get interesting details about Mikel Obi's career in Chealse FC and where he plays now.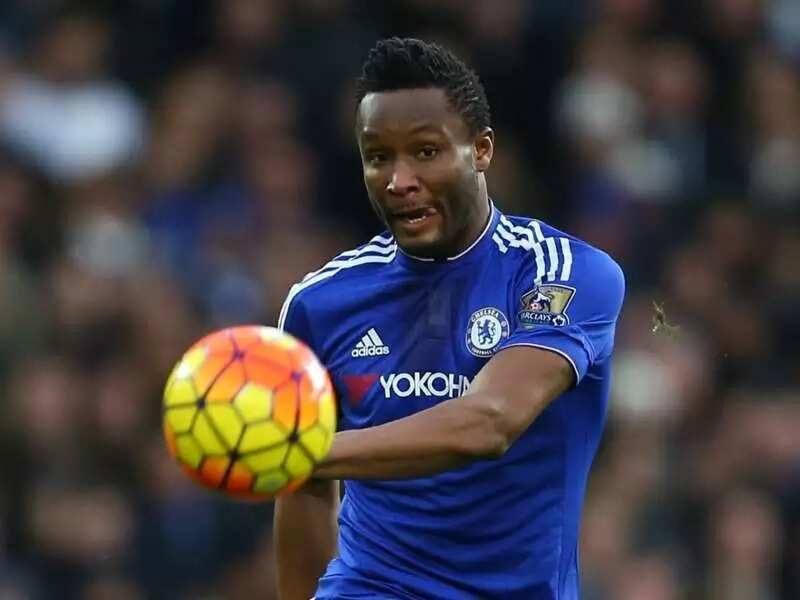 Mikel Obi
The Nigerian football legend's full name is John Mikel Obi. This famous star was born in Jos, Plateau State, 31 years ago. The little boy with Igbo roots was talented since his childhood. He started playing football when he turned 12 years old, and he quickly proved that he was a wonderful midfielder.
Nearly 20 years ago, Pepsi company was looking for Nigerian boys to join its football team. More than three thousand boys applied to join that team; however, the company picked Mikel Obi because it saw his potential.
Today Mikel Obi is a professional football player. He played for different FIFA championships representing his native Nigerian club.
READ ALSO: Mikel Obi's net worth, houses, and cars
There was a big story in 2005-2006 when Manchester United and Chelsea were reportedly fighting to get Obi on their teams. That battle was won by Chelsea, and the Nigerian football player officially left his Lyn club to join Chelsea in the summer of 2006 (it is rumored that the club paid millions of the British Pounds to both Lyn and Manchester United for getting the successful midfielder into their team).
Was this transfer successful? How many goals has Mikel Obi scored for Chelsea?
READ ALSO: Mikel Obi's wife and twins
Mikel goals for Chelsea
At first, Obi wasn't behaving too good. He was often late for training, so Chelsea had to fine him. But this changed soon and the player finally got a chance to prove how incredible he was on the field and deserved playing for this popular club. In total, for Chelsea, Mikel Obi has scored six goals during different years.
Here are his goals for Chelsea:
The first goal – FA Cup 2007 (against Macclesfield Town)
The second goal – FA Cup 2007 (against Nottingham Forest)
The third goal – Premier League 2013 (against Fulham)
The fourth goal – FA Cup 2014 (against Derby)
The fifth goal – Champions League 2014 (against Sporting Clube de Portugal)
The sixth goal – Champions League 2016 (against Paris Saint-Germain F.C.)
The total number of Mikel Obi goals for his career
The talented Nigerian midfielder has played for different clubs in his career and he has been successful with many of the teams.
Here is the list of the goals scored by Mikel Obi:
7 goals – as a member of Nigerian National Team
1 goal – as a member of Lyn
6 goals – as a member of Chelsea FC
2 goals – as a member of Tianjin TEDA team (Chinese club)
Now you know how many goals has Mikel Obi scored for Chelsea. He was a successful and incredible member of this famous football club. He is currently a part of Tianjin TED F.C. His career is very interesting, so let us keep an eye on his new achievements with the Chinese Club he is currently playing for.
We hope he'll surprise with incredible football matches in the future.
READ ALSO: John Mikel Obi salary per week in China
Source: Legit.ng