Famous Kendrick Lamar quotes about love
Kendrick Lamar is known not only as a remarkable rapper but as an insightful and humble person. It is a rarity among stars. People even quote him! The youth is fond of Kendrick Lamar quotes. Keep reading to get inspired by his words.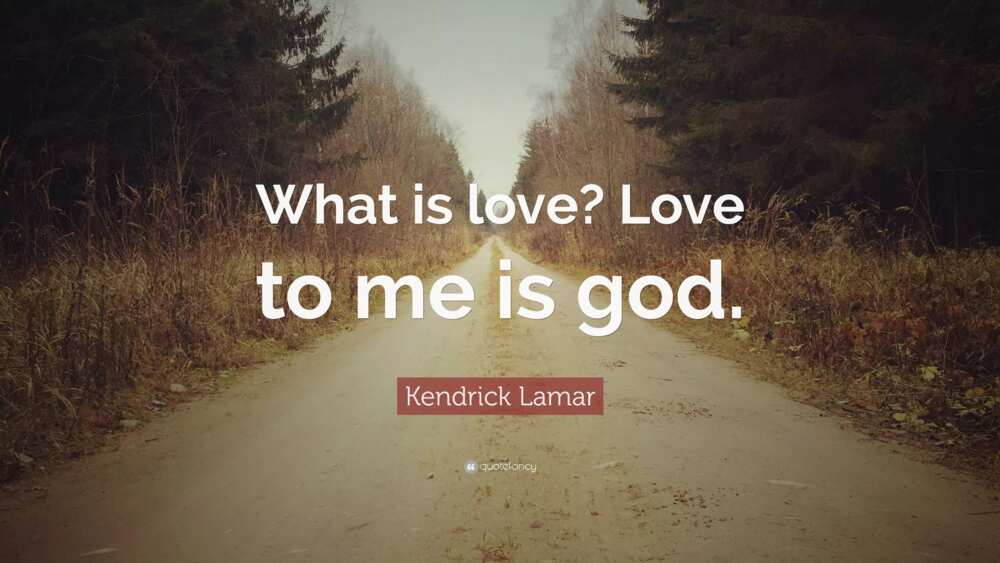 Kendrick Lamar deep quotes
That thoughtful rapper is cited as if a classical writer. It seems that he tries to underpin every event happening in his life with a specific saying. There is a compilation of his inspirational quotes on any possible topic: wealth and poverty, fame, ego, success, privacy, etc. However, love is something special. It unites people around the world.
READ ALSO: 10 funny love quotes for her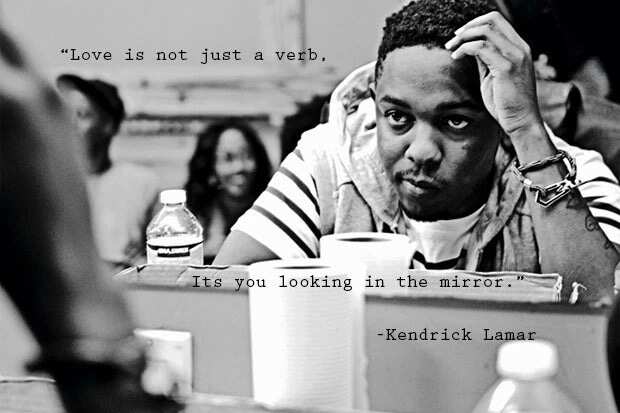 Kendrick Lamar love quotes
Read the quotes to get inspired or find a solution. It might help you make out what is love not only in relationships but in general:
"When we are gonna understand that we are put on Earth to love."
"We hurt people that love us, love people that hurt us."
"H.U.S.B.A.N.D = He Understands Situations Better and Never Disappears."
"W.I.F.E = We In For Eternity."
"What is Love? Love for me is God."
"Instead, I'm grabbing her waist and every part of her is tasteful, and I know your feelings are hating, fact, you think I am ungrateful, I know."
"Love is not just a verb; it's you looking in the mirror, love is not just a verb, it is you looking for it."
"But what love go to do with it when you don't love yourself?"
"The opposite of love? Vice. Temptation. The negative influences that we have. The bad energy that comes around us and makes us do certain things. To me, it's always a war between the two."
"Forgiving is easy. Trusting again, not so much."
"When you give up, it means you never wanted it."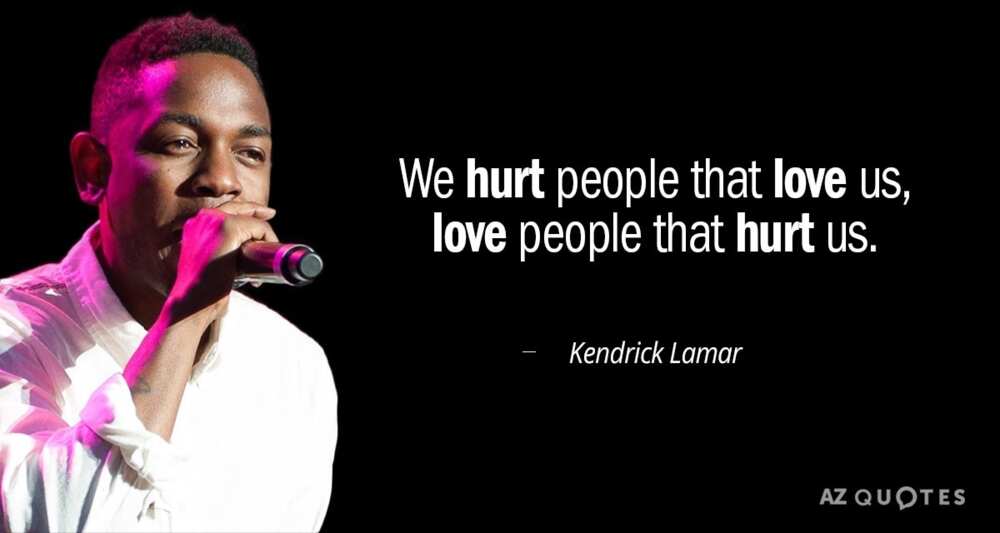 What do you think about after reading love quotes of Kendrick Lamar?
Love starts when you love yourself always thinking about God and looking for that special one with whom you are really happy. This is the portion of Kendrick Lamar inspiration for you.
READ ALSO: New love quotes for her
Source: Legit.ng