Today we are going to tell you about history of accounting in Nigeria. This is very important area in economic development of any country, including Nigeria. That's why it's necessary to discuss history of the nation to understand a history of its accounting. Let's find out something about history of Nigeria before we start to analyze the main issue.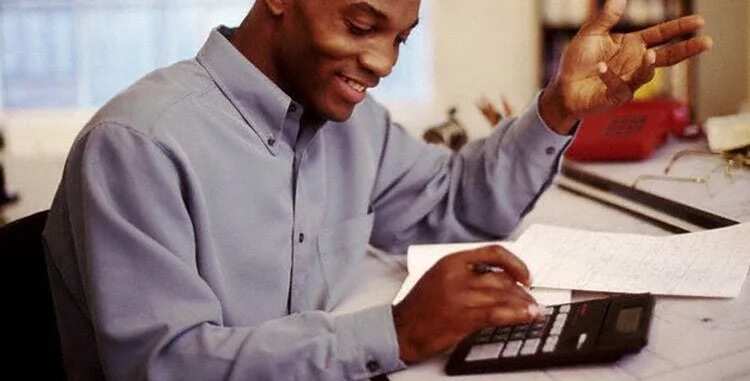 Nigeria is a state in West Africa that ranks first by population. Nigerian people account for 1/8 of the inhabitants of the continent. It has the presidential system of government and the biggest democracy in the world. In addition, it's is characterized by a dual economy, which in turn based on its trade sector, rich natural resources and traditional agriculture.
Frankly speaking, there wasn't need for the accountants before Nigeria's development. Nobody even knew what it was and how to use it. However, a role of accountant became significant after the emergence of a modern economy stimulated by international trade. It became necessary for servicing of the expanding modern sector. As we can see, an accounting is very important for economic development in any country. It's applied in reporting and measuring.
Accounting theory
Accounting as a profession can include micro economic activities and contain different subsystems associated with economic activities and decisions. The subsystems are the main accounting areas: government accounting, auditing and taxation, business accounting and social accounting that contribute to capital formation, economic planning and other social and economic activities.
This profession emerged as the need for creation of a system of recording financial transactions. In the old days, accounting was necessary for enumeration and control of assets, tax-gathering, evidence of trade, control of production and doing business.
The increasing of capital, enlargement of trade and production caused a necessity of financial control. Thus, accounting is a decision of financial and economic issues of society.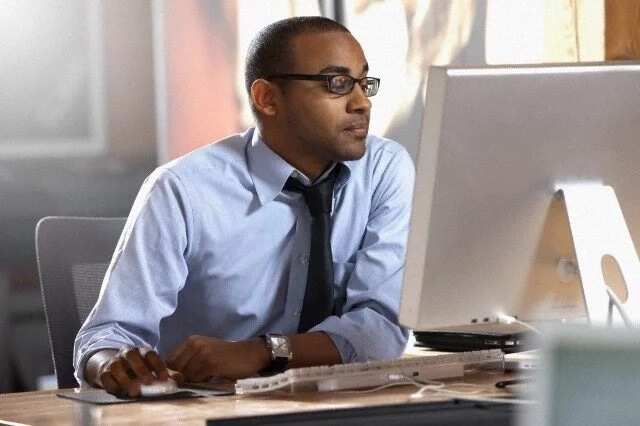 History of accounting
The idea of establishing a professional accounting body appeared after Nigeria got its independence. It was provided by few accountants who coordinated the foundation of "The Association of Accountants in Nigeria". The major goals of this organization were creation of a central organization for accountants in Nigeria, a maintenance of a strict standard of professional ethics and realization of training, examination and local qualification of students in accounting.
In 1965 Chief Akintola Williams had a significant influence on establishing the first professional accounting organization in Nigeria - The Institute of Chartered Accountants (ICAN)
The organization was established by Act of Parliament No. 15 of 1965 to:
determine the standards of knowledge and skills that are necessary for those who want to master a profession of accountant; and from time to time to increase these standards depending on circumstances;
provide according to the provision of the Act the establishment and maintenance of the registers of fellows, associates who have the right to practice in this profession; and from time to time to publish the list of these persons;
perform through the Council of the Institute the other functions entrusted to it by the Act.
The Institute of Chartered Accountants was the major accounting body in West Africa. In 1982, ICAN made a very important step for the formation of the Association of Accounting Bodies in West Africa (ABWA). Except the professional practice, this organization's members are included in 3 tiers of public and private service.

When ICAN was established, it had about 250 members. However, later the number of certified chartered accountants grew to 38,000. This institute was the first and only organization in Nigeria that regulated the accounting profession until first of January, 1979. The other body that had to perform the similar duties was founded later. It was called the Association of National Accountants of Nigeria (ANAN).
This was the only Nigerian chartered organization in accounting area for which the teaching and examining of its students were permitted by law. In addition, ANAN was the only organization that had a power and right to advance accounting as a science. As it was said earlier, it was founded on first of January 1979, and registered on 28 of September, 1983 and on 25 of August, 1993 the organization was decisively chartered by Decree 76 of 1993. ANAN is a truly national body of accounting that have programs of training and education reflecting the national Nigerian environment.
The Association of National Accountants of Nigeria was established to make it a Premium Brand of Choice in Professional Accounting Practice in Nigeria and to influence education and practice in accounting at a high level. The Association makes everything possible to advance accounting as a science in the country due to highly qualified professionals.
READ ALSO: No going back on $1b withdrawal from excess crude account - Ahmed Idris insists
Financial Reporting Council of Nigeria
The other organization formed in 1982, was closely associated with ICAN. It was called Financial Reporting Council of Nigeria. Originally, its name was Nigerian Accounting Standards Board. The major functions of the organization were the developing, publishing and updating Statements of Accounting Standards for financial statements of various companies.
The report of the International Monetary Fund in 2010 claimed that NASB did not have enough funding for its statutory role. The organization needed to hire new employees, retrain already existing employees and increase the salaries. Thus, the new organization to set accounting and auditing standards was established in June, 2010. It' considered as independent body from ANAN and ICAN.

The full history of accounting in Nigeria is saturated and rich. The education in this area implies the action of giving systematic studying to enlighten the professionals. It offers the directions that are necessary for the future accountants to get the profession in Nigeria. This is very important for updating and increasing of skills and knowledge. The major components to become a successful accountant in Nigeria are training, learning, consistency, acquisition of skills and just hard work.
This education needs to develop from a continuing relationship between accounting profession on one side, and academic on the other side. It shouldn't be considered as a goal itself, particularly in training professionals. It's necessary to promote accountability in private and public sector of the economy in Nigeria. Our country is well-developed, that's why, there is an urgent need to get highly developed accounting professionals for its subsequent growth.
READ ALSO: Treasury single account in Nigeria - 10 benefits