How to write an application letter for a teaching job in a primary school
Writing an application letter allows you to sell yourself to your potential employer in advance. For you to achieve this, you need to know how to write an application letter appropriately. Unfortunately, this might not be as easy as one would expect.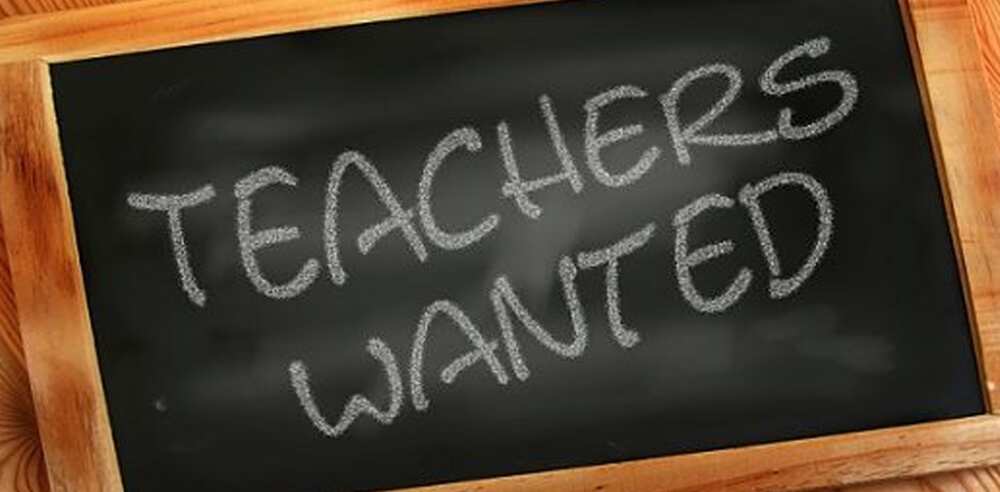 Considering that the teaching jobs are some of the most desired positions for fresh university graduates in Nigeria, the jobs are bound to attract many applicants. Therefore, creating a positive impression is critical if you want to be shortlisted for interviews. One sure way of doing so is through a well-written application letter.
What is a job application letter?
An application or cover letter summarises your strongest and most relevant skills and abilities that will be expanded in your resume or during the interview. It introduces you to potential employers and highlights your suitability for the position you are applying for.
How to write an application letter
Apart from good grammar, an applicant must ensure that they communicate well to the reader. A letter helps you project a particular impression of who you are before presenting yourself for interviews. Therefore, this is a critical stage that you must fully capitalise on. Here are some factors to consider when penning these kinds of letters.
Make it official
For any job seeker, especially those intending to join white-collar jobs such as teaching, knowing how to write an official letter is a must. Therefore, your job application letter must have the following characteristics.
Your contact information and date;
Employer's postal address;
Salutations;
The body paragraphs;
The closing paragraph;
The sign-off.
So, if you want to know how to write an application letter in Nigeria, look no further as the structure is not any different. It has to contain the above features.
Put the accent on your achievements
Prior to sending your application letter for a job vacancy, consider this essential step. To impress your potential employer, make sure you highlight your successes and achievements at your former institution and previous jobs. Make sure you show your teaching certificates and credential skills.
Tell them how you applied your knowledge in practice. You probably have some recognition of excellence, like an award. There is nothing wrong with showing off your achievements. Every employer wants to hire professional and successful teachers. That said, please note that you should not add too many specific details.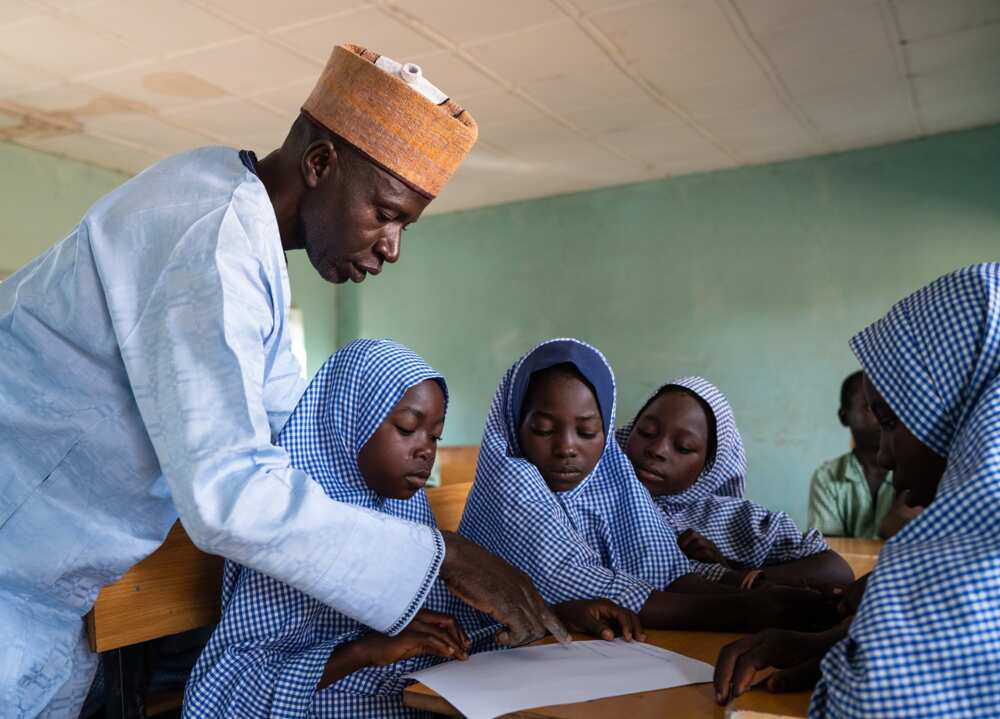 Write your application carefully and take your time
A simple job application letter may not be an essential part of some employers' views because some consider job experience to be more important than the ability to express yourself.
However, it does not mean that you can make spelling mistakes or write the letter poorly. Sit back and read how to write an application letter carefully, apply the knowledge you have gained from your research, and make sure your own letter is correct and professional. Do not make a wrong impression at an early stage during the application for employment.
Highlight your other qualifications
Most employers would want to have someone who goes the extra mile in achieving their goals. Therefore, it would be best to highlight your other relevant qualifications in your applications for the post of teacher.
If you have any relevant certifications, in addition to your university degree, write about them. Including them will help your cover letter illustrate that you have what it takes to get the job. It is an excellent performance review for you.
Avoid being ordinary
Do not be lazy when creating your application letter for that educational institution where you would like to work. Of course, you can take one of the ready letters and add your name. However, if your potential employer recognises the template you have used, it would be evident to them that you have not applied enough effort to get the position.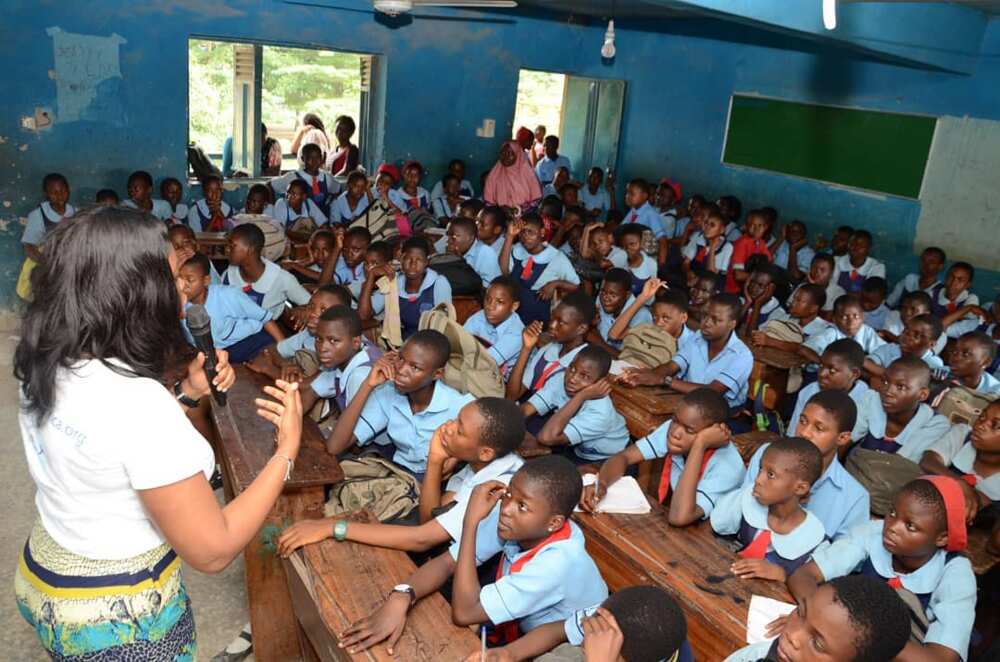 How to write an application letter for a job of a teacher
You can use an application letter sample to write your own letter but make sure you do not just copy it word for word. Add the information relevant to you and your school of choice to make your letter unique and memorable. This is essential because you need to consider the characteristics of the specific school. Nonetheless, an example of an application letter can be useful to know what to aim for.
Consider the text below as a guideline on how to write a good application letter.
Azubuike David,
P.O. Box 6545,
+234 543-54-08
28th, April 2021.
To Ofafa Primary School,
P.O. Box 12534,
To whom it may concern,
REF: Application for the position of a mathematics teacher in your school.
I would like to apply for the job mentioned above. I learned of the job vacancy from advertisement in the online newspaper by your esteemed school.
In 2008 I graduated from the Federal College of Education (Technical) and have been working as a mathematics teacher ever since. In 2011 I have obtained the Cambridge International Certificate in Teaching and Learning from Greensprings Training College, Lagos.
I have extensive experience in teaching in secondary and primary schools. I like working with children, and that is why I would like to dedicate myself to this profession. I am ready to work with children of different ages.
You will benefit significantly from employing me. I have experience in teaching both in urban and suburban localities. I know the specificity of teaching in the cities and rural areas, and I recognise the needs of children.
Thank you for your time and consideration. I look forward to the opportunity to demonstrate to you first-hand how I can add tremendous value to the school and the pupils' lives. You can contact me through the phone number above.
Warm regards,
Azubuike David.
This is a sample of an application letter for a teacher. The content of your letter should be tuned to suit the strength you want to sell to your potential employer. However, like in the example, you need to be precise and straight to the point.
Application letter for a primary teacher without experience
How do I write an application letter for a primary school teacher with no experience? If you are a graduate without any teaching experience, you can still create a quality application letter. You need to work around your lack of experience in a way that will impress hiring managers and give you an opportunity to earn employment.
While writing the letter, you must have two to three paragraphs that focus on your training as a teacher, student teaching and any achievements you have made. Explain also how they have made you a suitable candidate for the position you are applying for.
There you have it! This article will help you figure out how to write an application letter for any teaching job in a primary school without making any mistakes. You can as well use the format for other applications. Be careful when highlighting your achievements and successes, and while sending, attach all the necessary documents.
DISCLAIMER: This article is intended for general informational purposes only and does not address individual circumstances. It is not a substitute for professional help or advice and should not be relied on to make decisions of any kind. Any action taken upon the information presented in this article is strictly at your own risk and responsibility!
READ ALSO: Jaiz Bank loan requirements: learn how you can apply for one
Legit.ng also published an article on Jaiz Bank loan requirements. Jaiz Bank is a well-known financial institution with some unique funding opportunities that every entrepreneur needs to know about. It is a non-interest bank that began its operations in Nigeria in the year 2012.
The institution prides itself on delivering excellent and innovative financial solutions to its customers. After learning about Jaiz Bank loan requirements and how to apply for financing from this institution, you can go ahead and expand your business with the help of this financial organization.
Source: Legit.ng